Travel Info: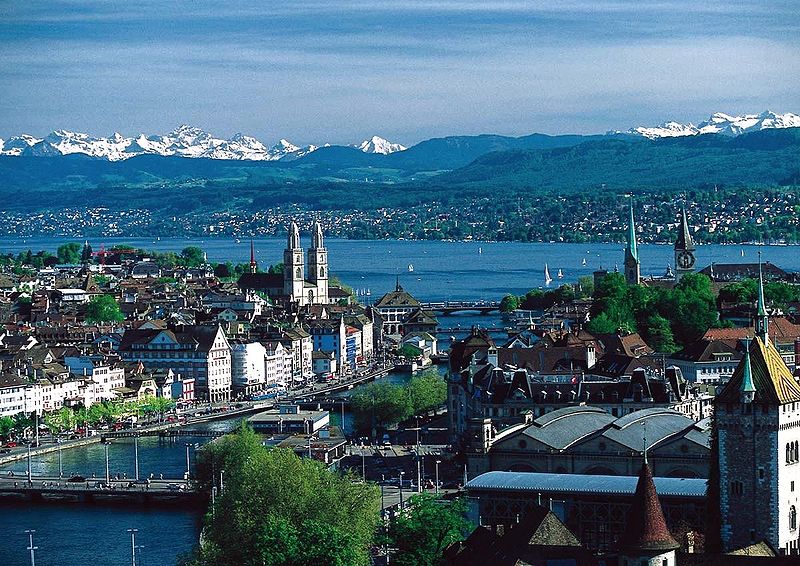 Zurich is Switzerland's largest city (though not its capital, to the surprise of many — that's in Bern.) A major air and transportation hub, many travelers just pass through on their way to other countries or for trips to the Alps, but Zurich is worth a day or two to explore. One should take a stroll down the Bahnhofstrasse, Zurich's high-end shopping street, and get lost in the old town, straddling both sides of the Limmat River. The colorful Neiderdorf section on the east bank of the river is a great place to wander. The free walking tours of the old town are recommended. Due to having never had a great fire, and Switzerland's neutrality in war, Zurich has one of the few old towns in Europe that has never been destroyed.
In good weather one should take a boat trip on Lake Zurich. If that's not available, it is still a lovely area to stroll around, and it is only a few blocks from the Enge neighborhood.
If you are not visiting the Alps, you can get a taste of it by taking the cable car from Zurich to Uetliberg Mountain where you can find hiking opportunities and panoramic views of the city.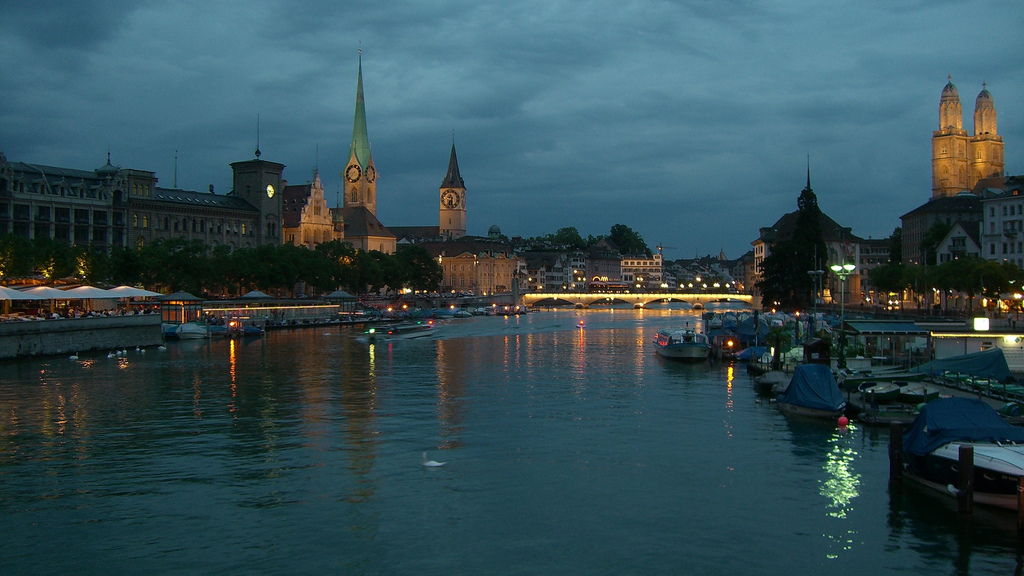 Zurich has a number of world class museums such as the Kunsthaus, the Rietberg, and the Swiss National Museum. The city is home to the headquarters of FIFA (the Football/Soccer Association that runs the World Cup), and an interesting museum to visit is the FIFA World Football Museum right in the Enge neighborhood. It provides a look into the history of the sport as well as the World Cup, with hands on exhibits and games that kids (and adults) would enjoy.