As the number of kosher restaurants in Morocco continues to grow, Fez (or Fes) has recently received its first ever kosher restaurant, Dragon. The eatery is open for all three meals and can be found inside the Hotel Palais Medina & Spa.
Dragon offers a cholov yisroel breakfast and a chalak mehadrin dinner. With reservations, the restaurant is also open for Shabbat meals.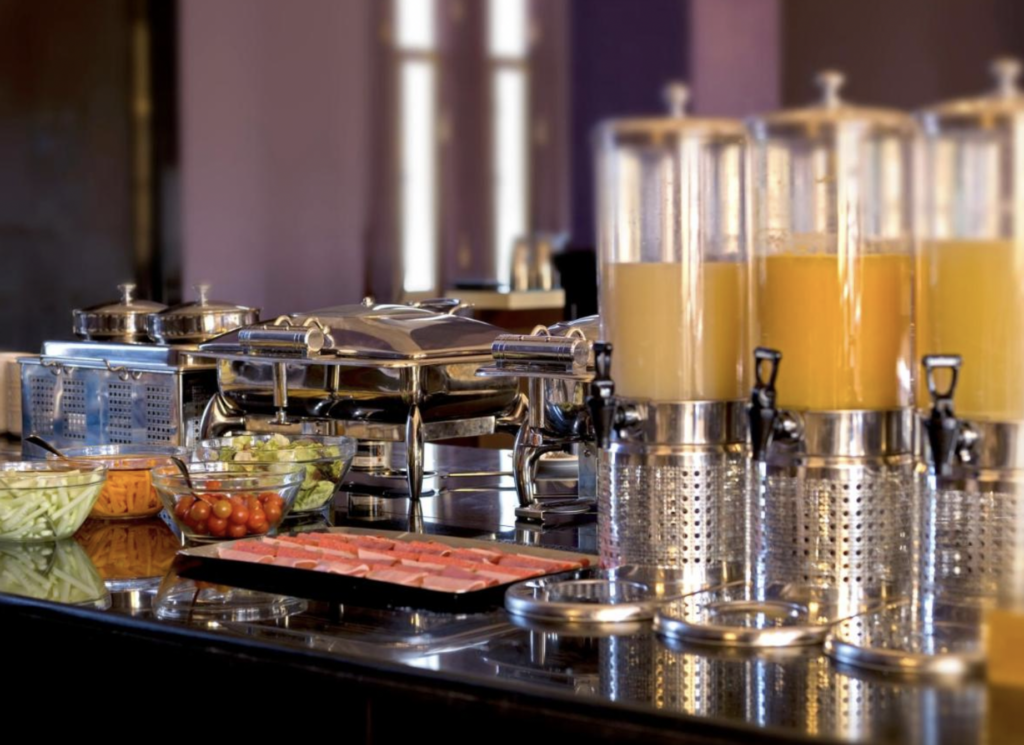 Dragon is located at the Hôtel Palais Medina & SPA, Boulevard Allal El Fassi à l, Fès 30000, Morocco. It is kosher certified by the OU, Lubavitch, and the Moroccan Beis Din.
Thank you to Yehudah Jacobs (@theisraelifoodie) for putting together this article.