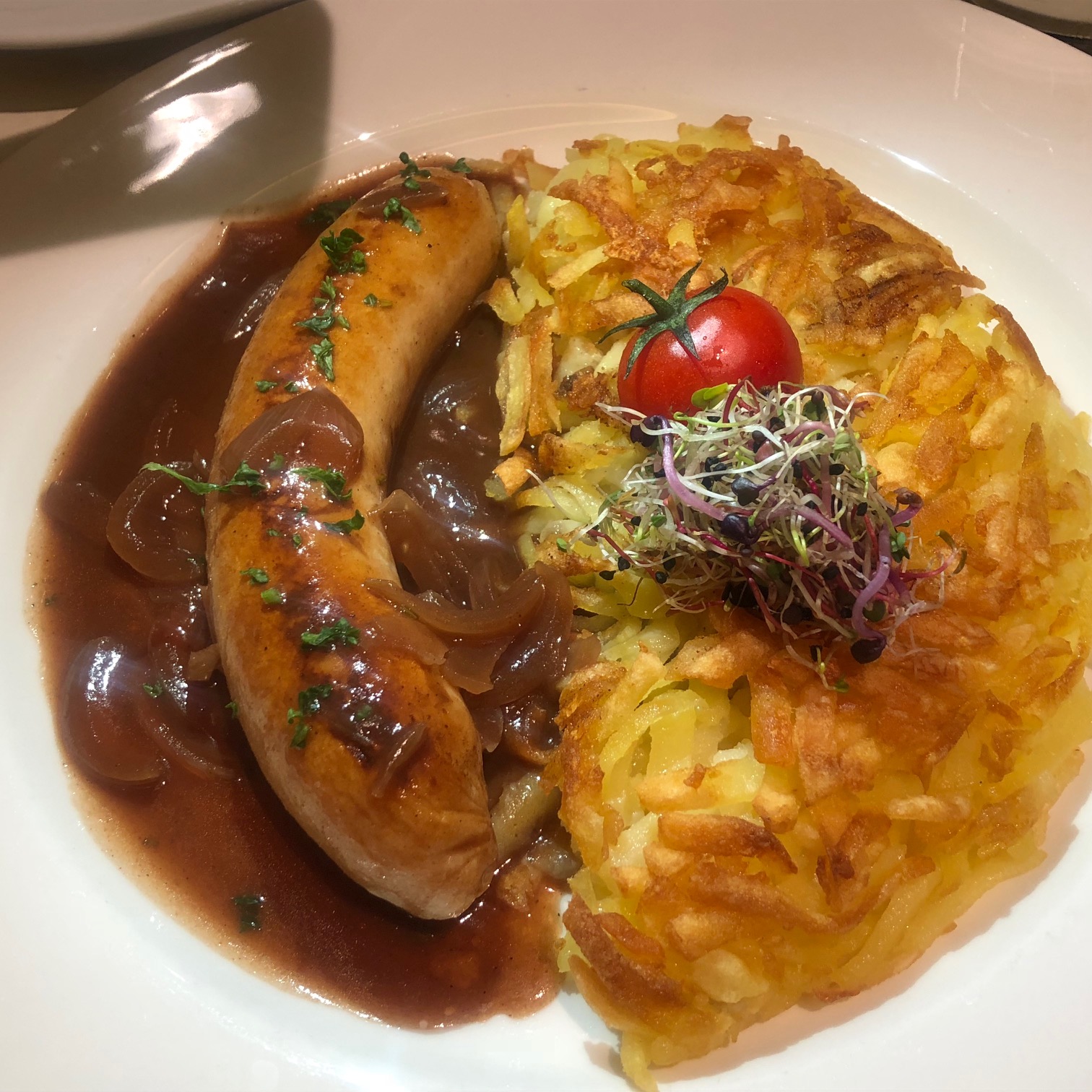 Submitted by: Michelle Szpilzinger
Kosher Info:
Being a common stopover on the way to Israel, as well as the entry point for trips to the Swiss Alps, Zurich is a great place to spend a day or a Shabbat thanks to a vibrant Jewish community and multiple kosher shops and dining options. These can be found in two neighborhoods — Enge and Wiedikon.
Olive Garden is a meat restaurant in the Enge neighborhood. The food is excellent but pricey (all of Zurich — and Switzerland in general — is on the expensive side), and note that they charge for tap water, as many restaurants in Switzerland do. For a taste of authentic Swiss-German cuisine, try the veal sausage with rösti (hash browns) or the Wiener Schnitzel. The Beef Bourguignon also comes with a traditional Swiss spätzli, a delicious homemade pasta. There is security at the front with a double door system, so be prepared to be quizzed by the Israeli guard before being allowed in. It might be good to bring ID or a passport just in case.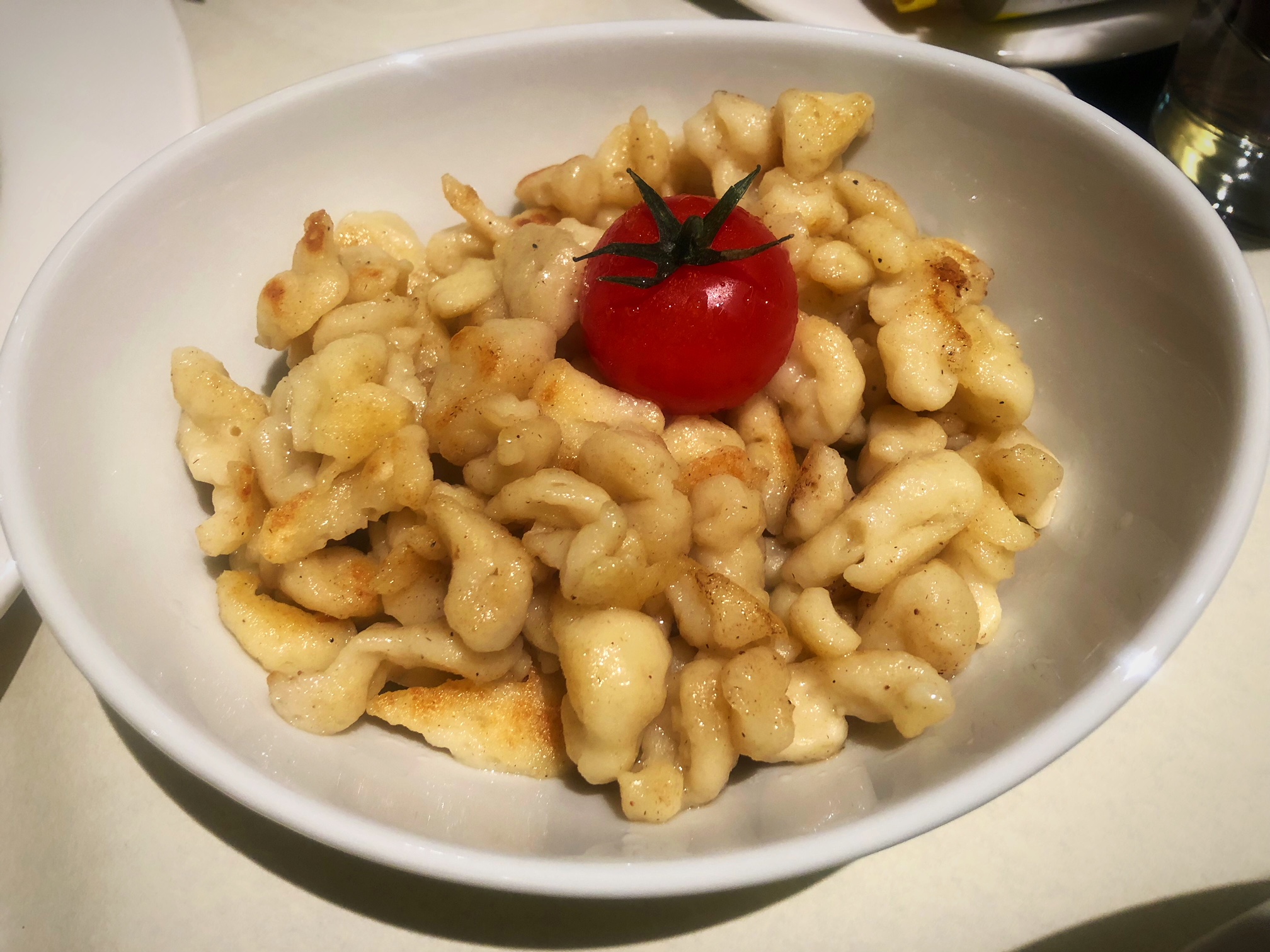 In the same neighborhood is Babi's Bagels, a bagel shop and cafe selling New York bagels (they get the frozen dough from NY) as well as breakfast, salads, pastas, and pizzas. There is limited seating if you want to eat in. Note that they are closed on Sundays.
Fein und Schein is a dairy restaurant in the Wiedikon neighborhood with more of a family vibe than the high end Olive Garden. Sadly, they do not serve fondue.
There are also kosher shops and a kosher bakery. See the full list, as well as a list of shuls and mikvaot, here.
Ma'adan bakery is in Wiedikon. If you are staying in Enge, Le Shuk has a full array of kosher groceries including dairy and meat products, fresh baked goods, prepared sandwiches (like the popular lox in pretzel bread), and challahs and wines for Shabbat. All of the shops are closed on Sundays. Everywhere you would want to go is easily accessible on foot or by public transportation.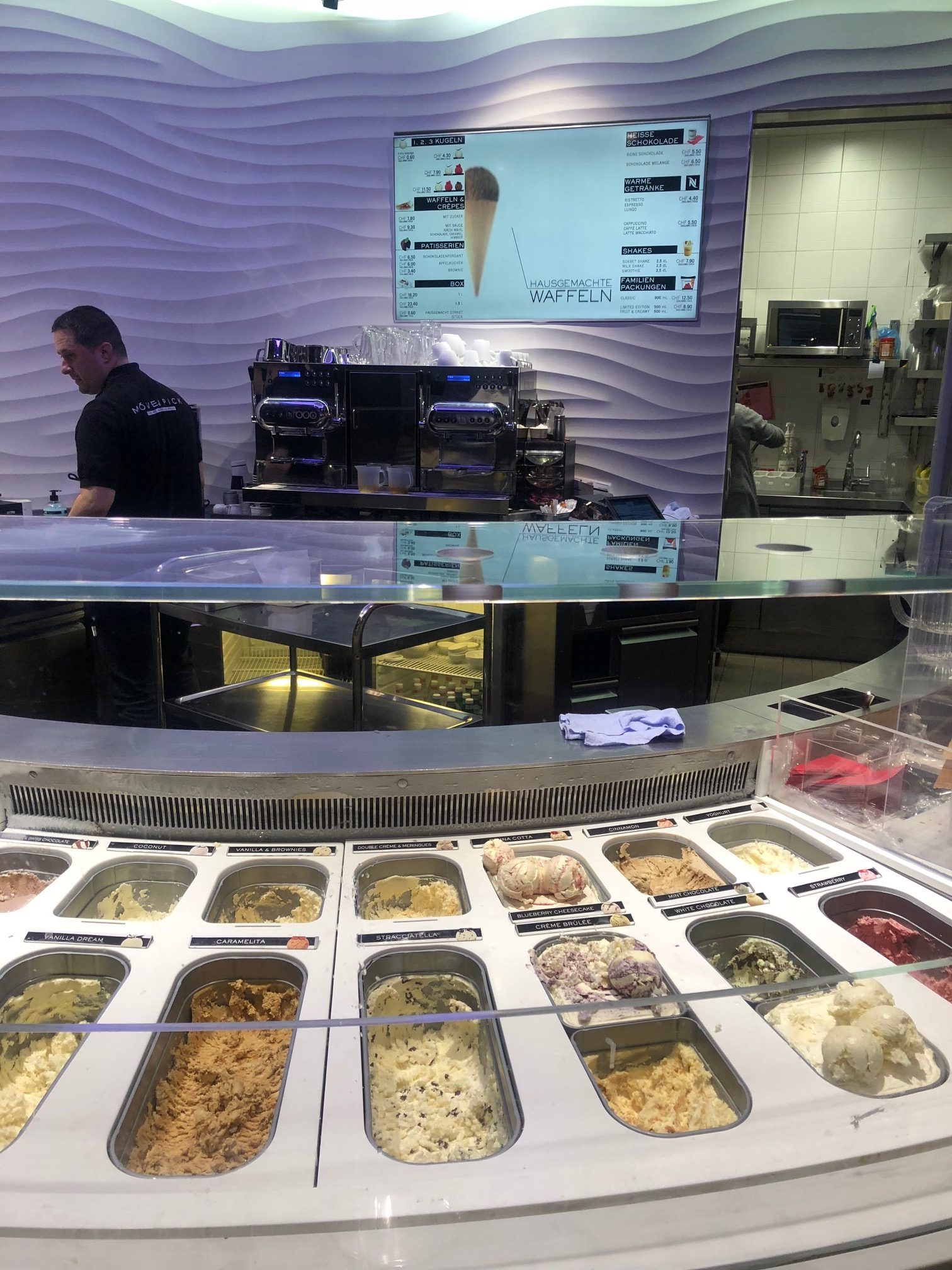 For those who keep Chalav Yisrael, you can find it in the kosher shops. For others, all cow milk is kosher in Switzerland.
Lists of kosher products in Switzerland can be found here. The first list does not include dairy products. The second list includes dairy (and chocolate), but it is in German and not easy to figure out. The Lindt Swiss Thins that are listed can only be found at the airport, so you might want to pick some up on your way in if you want kosher Lindt chocolate made in Switzerland during your stay.
Mövenpick is a Swiss ice cream brand that has kosher (non Chalav Yisrael) flavors of ice cream and sorbet. The flavors that are definitely kosher are in the list above. There is a Mövenpick sit down shop in the Bellevue neighborhood (a lovely area near Lake Zurich, perfect for an evening stroll), and we were told by Orthodox locals that the syrup and whipped cream there is also kosher (the rest of the food is not.) You can take ice cream to go, or if you want to sit, you can look through the menu and find some drink items that are also kosher as everything in them is kosher. (Try the Irish Toffee cocktail — it's amazing.) If you fly Swiss Air, you might be served this brand of ice cream on your flight. (It's in the non-kosher snack, but you can ask for it.)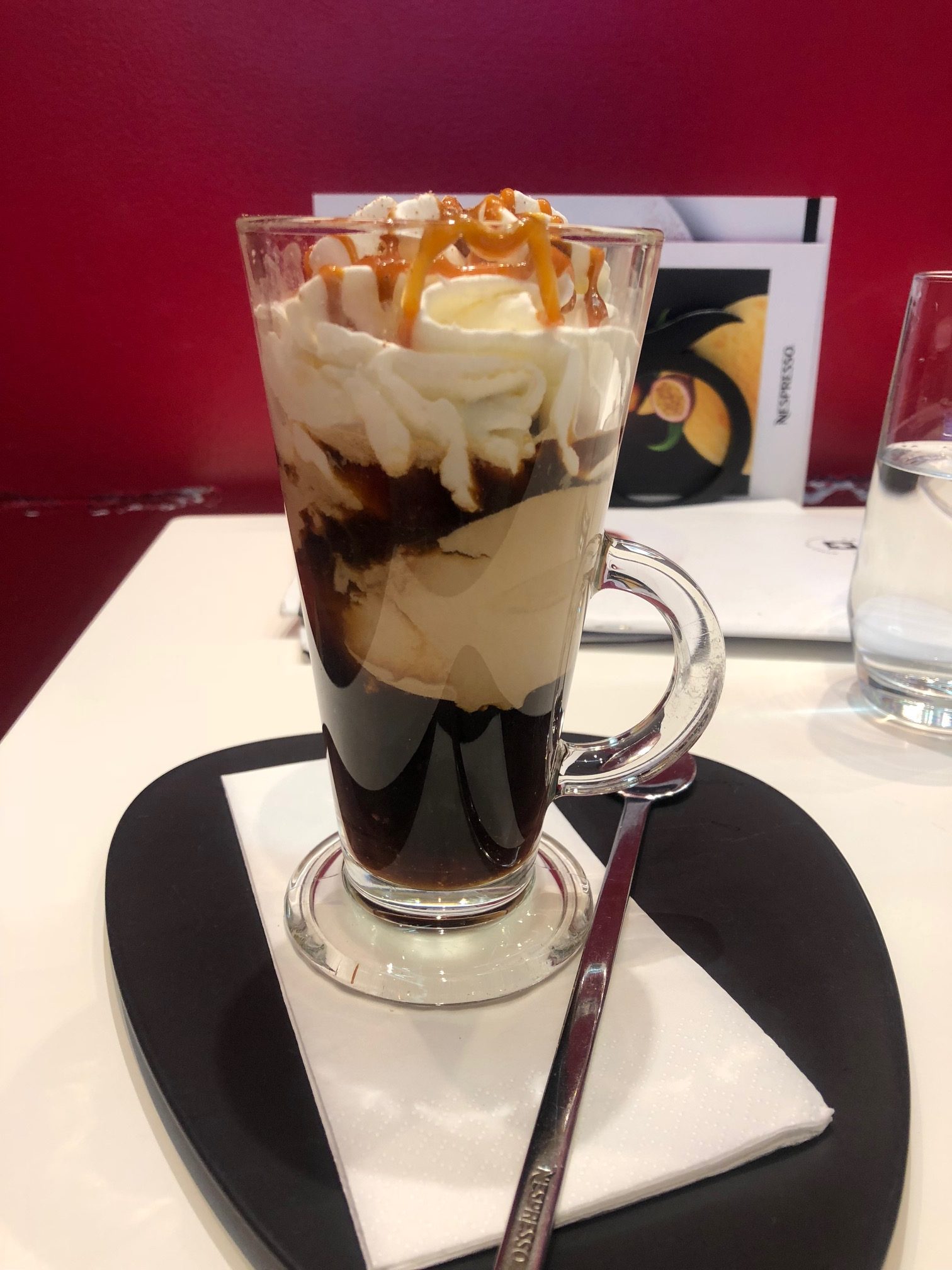 (Continue to the next page for Jewish & Travel info)