Isla Mujeres
Found just 15 minutes off the coast of Cancun is the island of Isla Mujeres. It is a beautiful, smaller island that can be explored by a golf cart and makes for a wonderful day or overnight trip from Cancun. To get to Isla Mujeres, you can either take the ferry from the Gran Puerto Cancun (Ultramar) in Puerto Juarez just outside of Downtown Cancun for around $5.00 USD each way, or take a boat from one of the three locations in Cancun's hotel zone for $14.00 USD one way.
Kosher in Isla Mujeres:
Isla Mujeres had 3 kosher restaurants, and now has 2 after Maya Cafe closed. All are located on the northern end of the island, although the entire island can be walked in about 90 minutes from north to south.
The Chabad Kosher Restaurant is also an Israeli-Mexican restaurant, located in the center of the village with ocean views from the second floor of the Chabad House.
Located on the ground level of the Chabad on Isla Mujeres is El Rey Del Falafel, aka Hananya King of Falafel, a kosher vegan falafel joint open late every night until 11pm, except Fridays. Indoor and outdoor seating available.
All of the kosher restaurants on the island are certified by the head Rabbi of the Chabad House in Isla Mujeres, Mexico – Rabbi Yossi Ben-Simon.
Note: in Isla Mujeres you must bring pesos as the exchange rate is much higher and most places don't take credit cards (including Cafe Maya).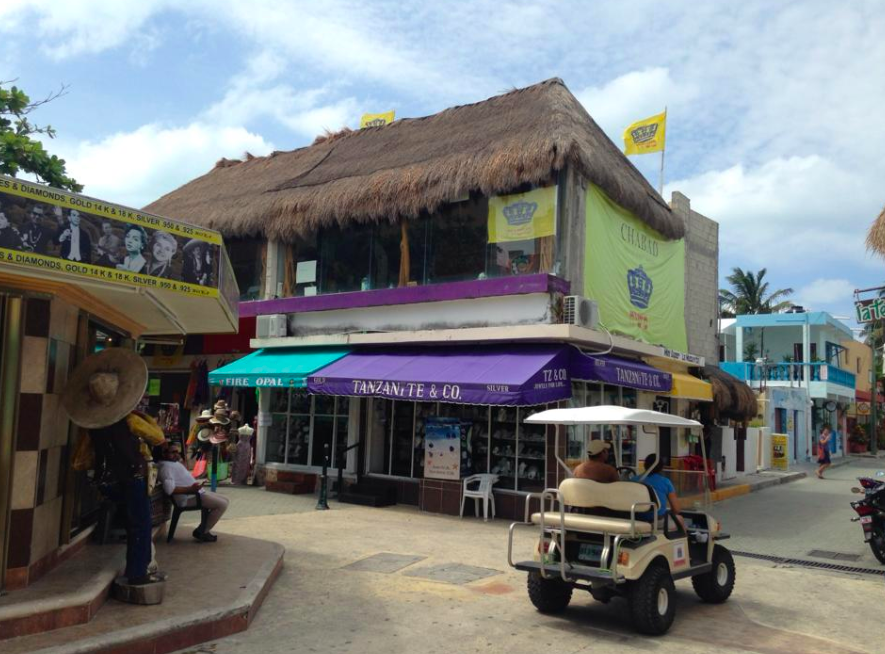 Click on each region for more info: Cancun // Isla Mujeres // Playa Del Carmen // Cozumel // Tulum // Main Article