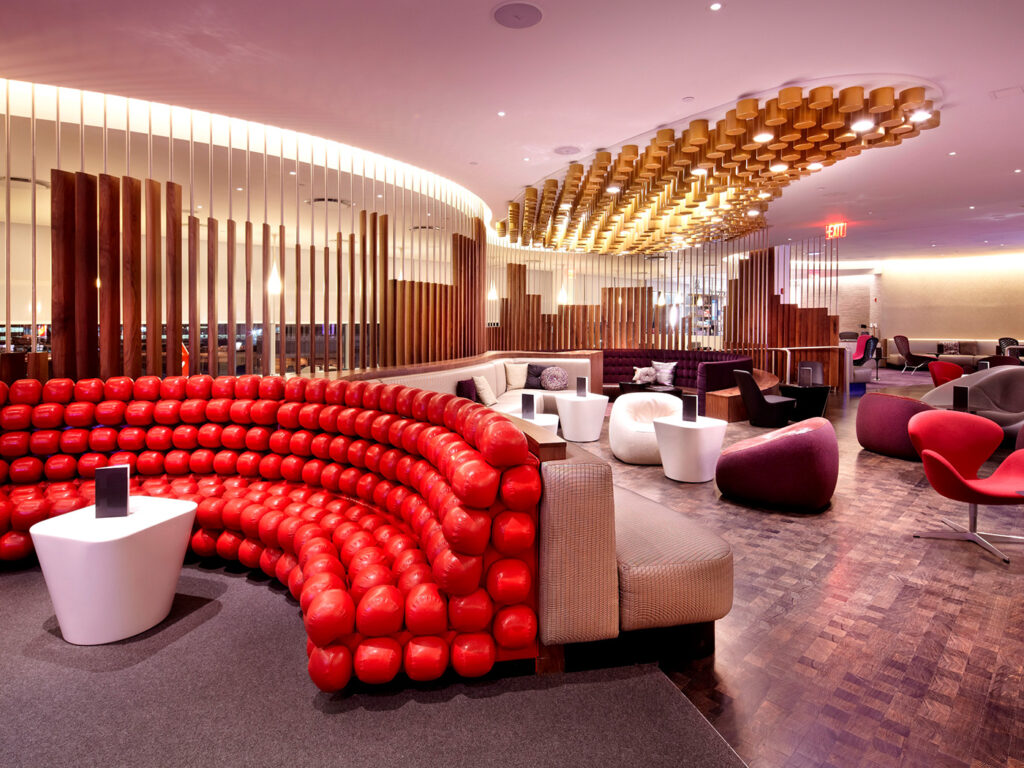 El AL has a brand new lounge partnership in JFK Terminal 4 that is currently open to travelers out of the Virgin Atlantic Clubhouse operated by Plaza Premium Group. This news is especially relevant as Israel is about to open its doors to foreign travelers and with El Al's King David Lounge at JFK still closed.
Lounge Features & Experience
The Clubhouse features soothing lighting and luxurious furnishing (a la Virgin). The lounge offers a choice of refreshments from a range of premium drinks and cocktails. There's an a la carte kosher (Strictly Kosher) menu for in-lounge dining options.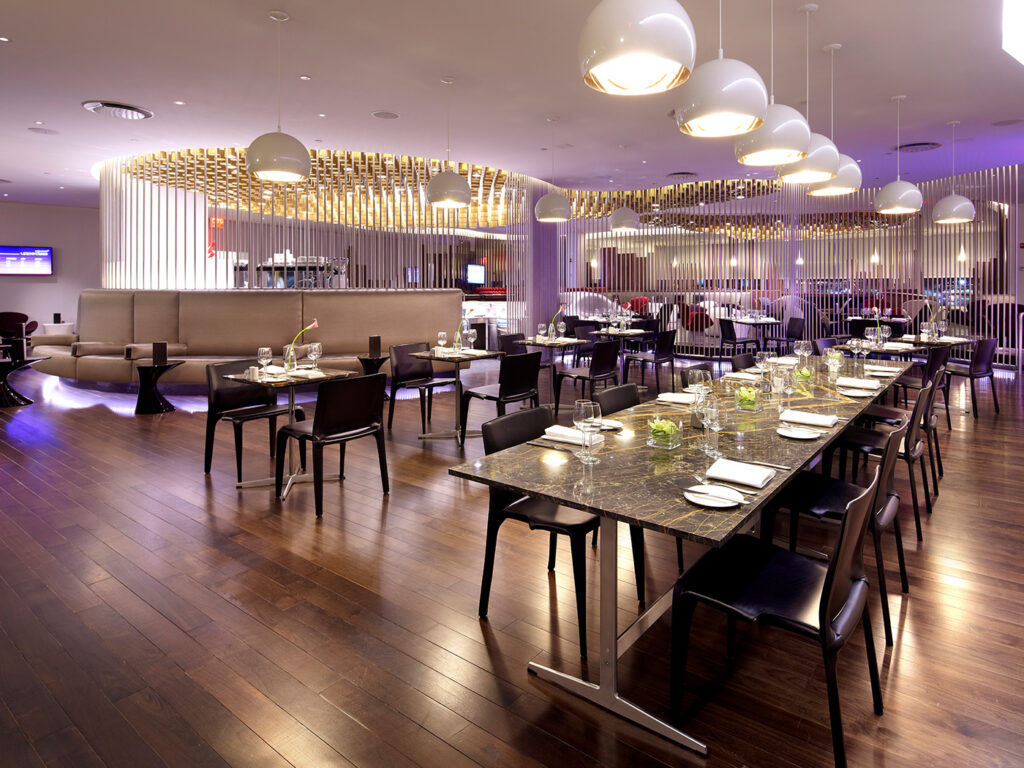 The lounge's entertainment zone offers billiards, and travelers can take advantage of showers, luggage storage, newspapers & magazines, charging stations, Wi-Fi, and more.
In line with Covid-19 hospitality guidelines, masks will be required on entry and when customers are moving around the space, but not while seated.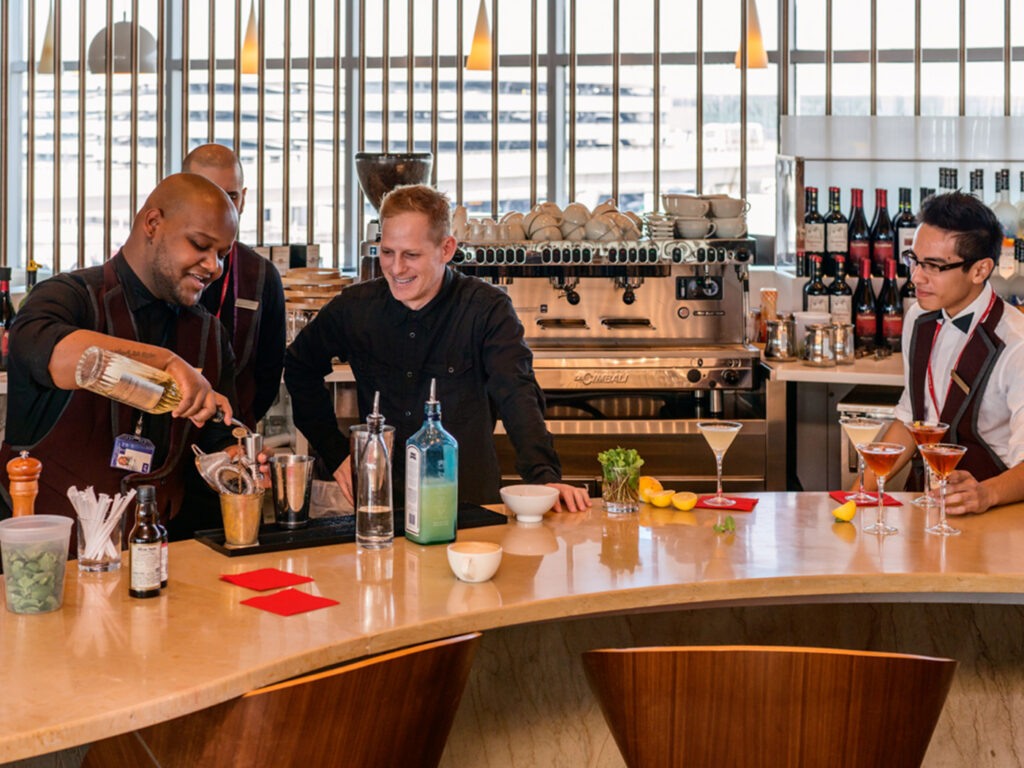 Getting In
The lounge is located after Security in Concourse A by Gate A4, of Terminal 4 from which EL AL flights depart.
The exclusive space is only open to those traveling on El Al's business class, members of the Matmid Frequent Flyer program with a TopPlatinum, Platinum, or Gold status, as well as El Al passengers who are members of the King David Club.
The Clubhouse is open daily 5am-8am & 3pm-10pm.
Other Kosher at JFK
For those not flying El Al or through Terminal 4, there are other kosher to-go options throughout JFK (and other NYC area airports) that we've chronicled here.
First reported by Globes and DansDeals
Other Israel related travel news: