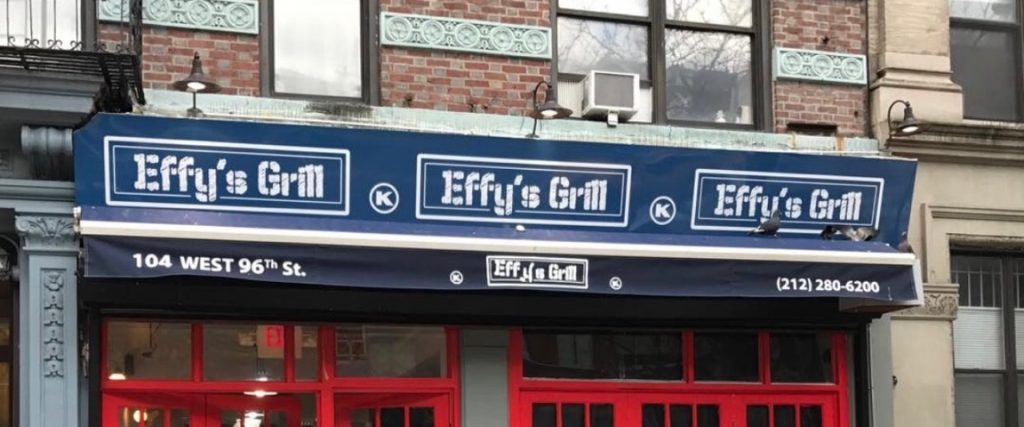 The OK posted to Twitter to announce that it has revoked their hashgacha (kosher certification) from Effy's Grill on the UWS of Manhattan, which has only been open for about 6 weeks, and specified today that it was due to kashrut violations.
No word whether or not the restaurant will seek to stay kosher and seek another hashgacha or become not kosher / close.
as of January 10th, 2017
OK KOSHER CERTIFICATION
has revoked certification of
Effy's Grill
(104 W 96th Street, New York, NY 10025)

— OK Kosher Alerts (@KosherAlerts) January 10, 2017
@YeahThatsKosher there were kashrus violations. nothing to do with finances.

— OK Kosher Alerts (@KosherAlerts) January 11, 2017
Side note: I visited Effy's in late December and I recognized some workers from the former Pitopia on Broadway that recently closed. Today, at least one of those same workers from Effy's was working at Broadway Burger Co. (which replaced Pitopia).
From my visit to Effy's Grill in December: