Launched under a soft opening this weekend, Broadway Burger Co. is now open with a very limited menu in midtown Manhattan right off of Broadway & 37th st, but will begin offering its full list of menu items listed below soon. The kosher restaurant, along with its sister restaurant next door,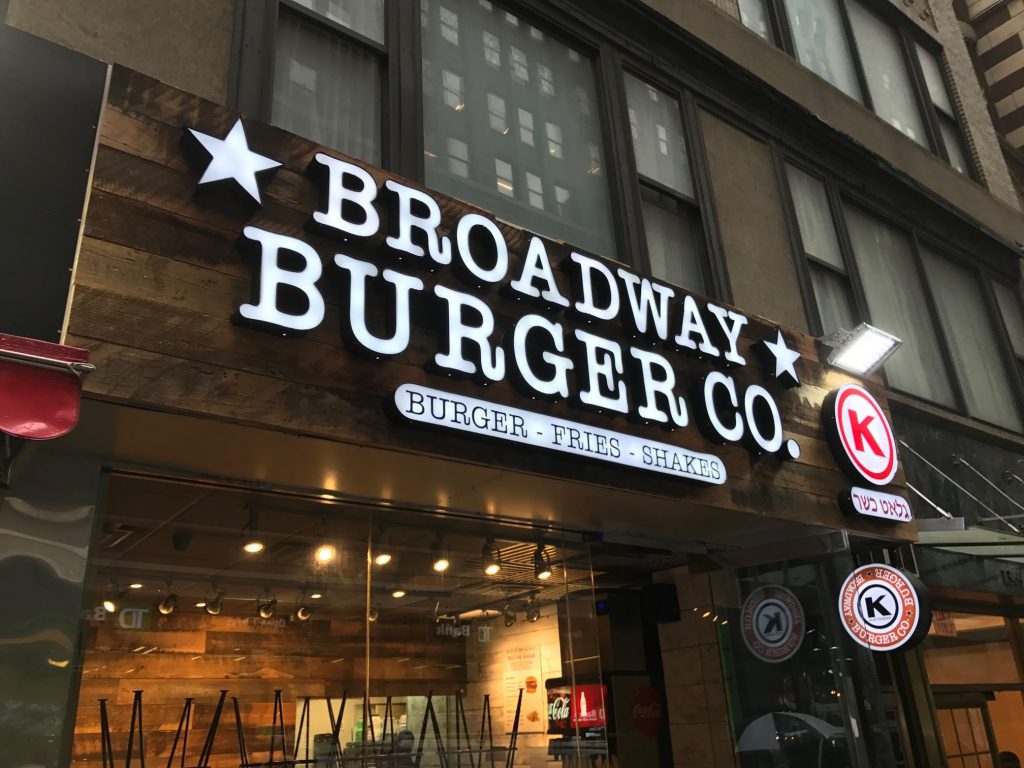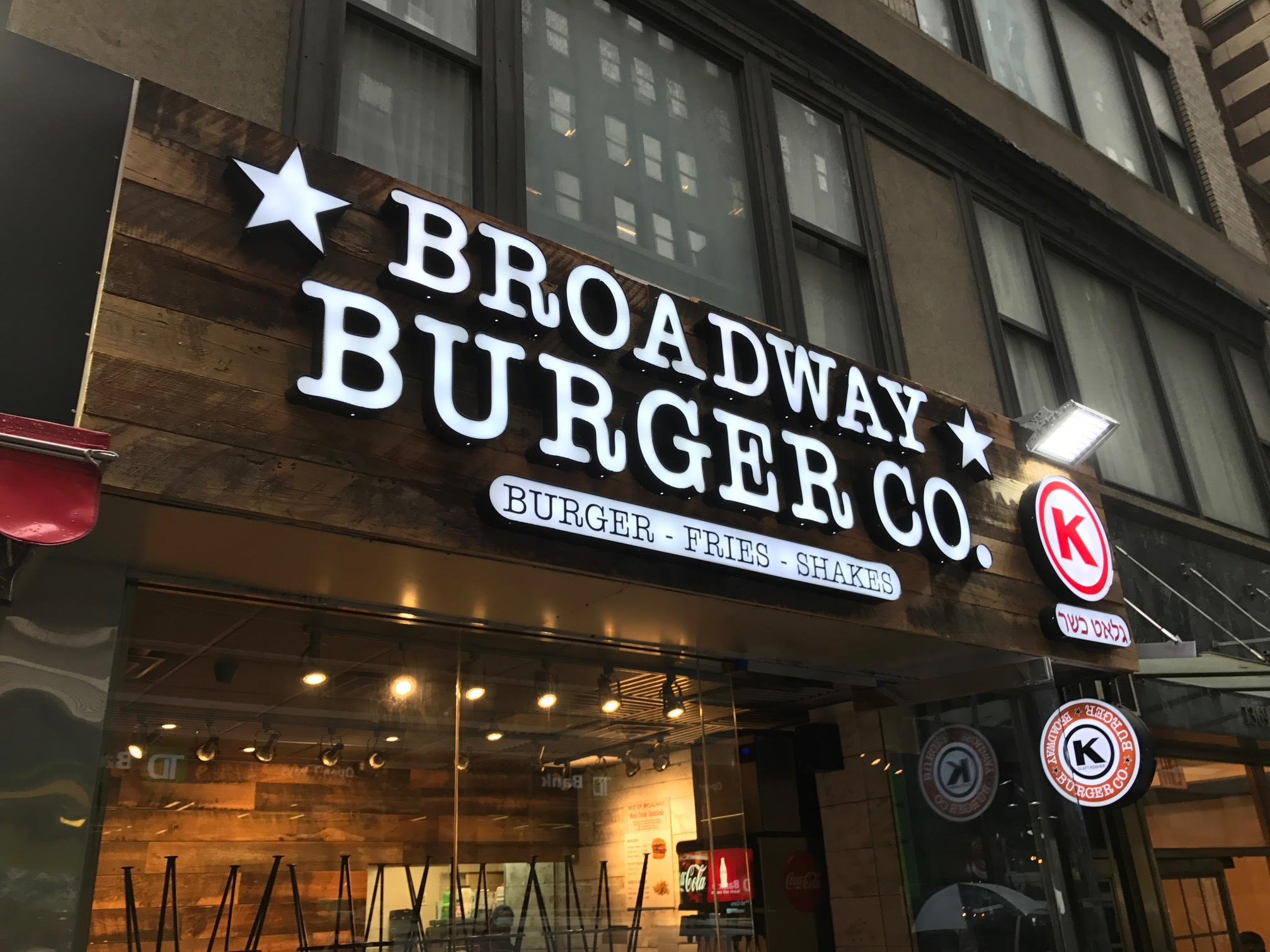 (also recently opened as kosher), replaced what was recently the original Pitopia location. (Pitopia still has a location in midtown located on W34th st & 9th ave, near B&H Photo). 
This small kosher fast food joint offers an array of burger sandwiches and toppings including: beef, veggie, or schnitzel burgers with topping that include: beef bacon, cheez (pareve), mushrooms, avocado, and more. CLICK HERE FOR THE MAIN BURGER MENU
Other menu items include fries, wings, "grilled cheez", and salads. CLICK HERE FOR THE SIDES/WINGS MENU
Kosher supervision for Broadway Burger Co. is under the OK.