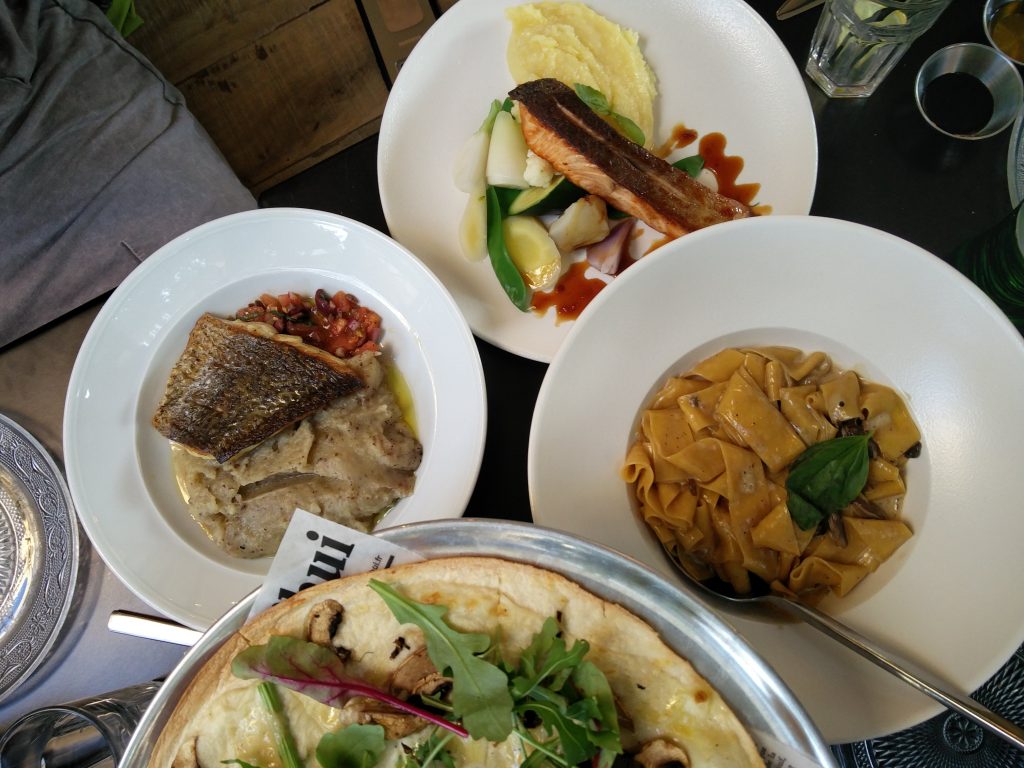 Rendez'vous is a new Italian restaurant in the Neve Tzedek neighborhood of Tel Aviv. The menu offers Italian cuisine with a touch of French flair, thanks to their French head chef. The restaurant was previously called Italian House and wasn't kosher, but under new ownership and a name change, the place has taken off.
Some of the key items on the menu are the sautéed mushrooms in a cream sauce on a slice of brioche, the salmon tartar, or the Musar fish on a bed of mashed potatoes and tomato salsa. All the pastas are freshly made as well as the pastries and pizza dough. The desserts are also made in house, and that's really where you feel the French touch come through in the dishes.
Rendez'vous's menus are on their site in Hebrew here.
Kosher Rabbanut Tel Aviv