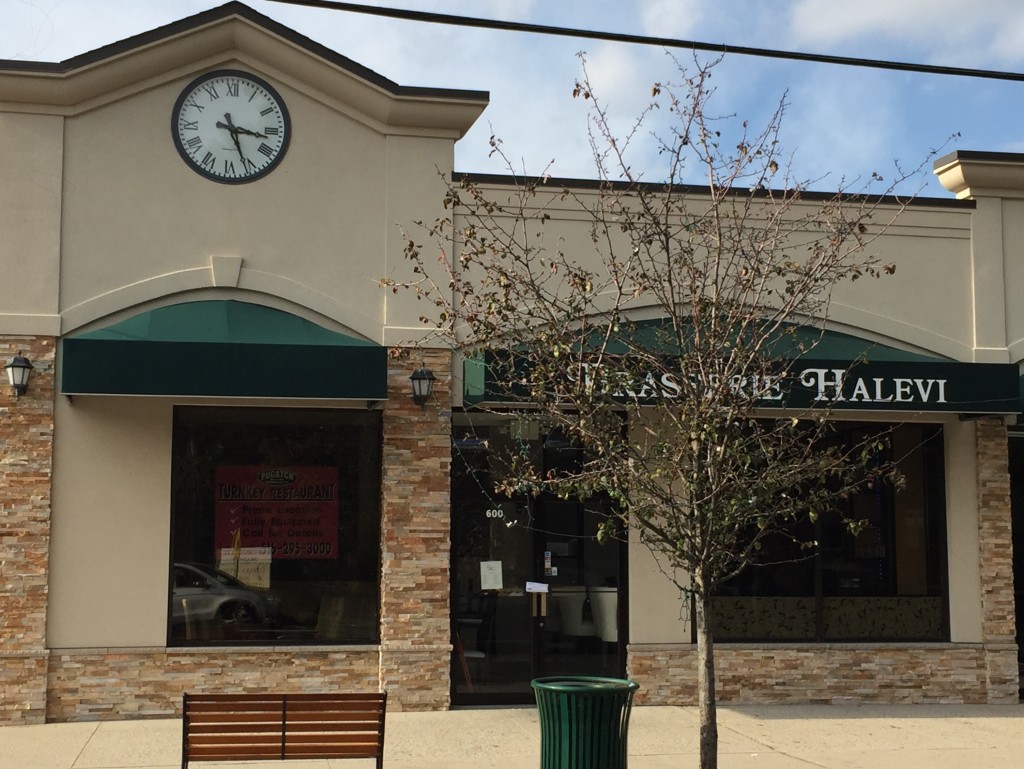 Replacing the recently closed Brasserie Halevi in Cedarhurst, Courtside Grill is a new kosher sports restaurant & bar that will display sports games on its 30 TV screens.
This is the 3rd kosher sports bar / restaurant in the NY area to open in the last 1.5 years after the Teaneck Doghouse and Prime Sushi @ The Promenade in Manhattan.
Courtside Grill will offer classic American fare, likely similar to the Teaneck Doghouse menu (more to come here), including a large variety of beers from around the world.
Expect to catch big sports games from around the world as well as local Yeshiva HS games.
As with Brasserie Halevi, there is a private party room available downstairs as well.
No word on the opening date. Check back here for updates.
Kosher supervision to be under the Vaad of the 5 Towns.  [For many years, the Vaad of the 5 Towns has prevented a "sports bar" from opening in the 5 Towns area, so it is likely that the rabbis and the new owners of this space have come to an agreement of sorts to allow this to enter the neighborhood.]