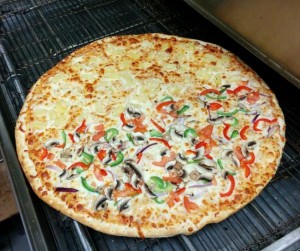 King David Pizza has opened another store, this time located in Downtown Toronto, inside Mount Sinai Hospital. It made its debut on December 28th.
In addition to fresh pizza, the menu features sushi, salads, sandwiches, wraps, and baked goods. Its location is perfect for lunch breaks and for quick office pick ups.
Hours of operation are Monday – Thursday from 7:30am to 6pm, Fridays from 7:30am to 3pm, and Sundays from 9am to 5pm.
King David Pizza is certified under the COR.