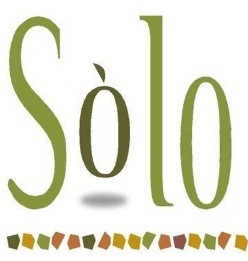 This has been a busy year for the Prime Hospitality Group, owners of The Prime Grill, PrimeKO, Prime @ the Bentley, Solo, and Pizza da Solo, in addition to a few non-restaurant businesses. In January, The Prime Grill moved to a larger location only a few blocks from Solo. To differentiate, PHG turned Solo into a dairy restaurant, and less than 4 months ago transformed it again into a meat Chinese restaurant. Additionally, they opened Pizza da Solo next door to Solo inside the Sony building.
Now, due to conflicts with the landlord (according to the owners), Solo is closing its restaurant in the Sony Atrium and moving downtown. The midtown east restaurant is set to close on Thursday, January 9th. Selected items from Solo's current menu will moved to PHG's other restaurants: the Asian dishes to PrimeKO and the Mediterranean dishes to Prime at the Bentley. This leads us to believe that once Solo moves downtown it will resort back to its original steakhouse-fusion menu.
While details of the new location have not been confirmed as of this time, we can guess where Solo could end up. Near Wall St. to compete with the new Reserve Cut? Taking over for the now closed The J Soho (formerly Jezebel)? [The Prime Grill purchased The J Soho's phone number and reroutes it to its restaurant – smart move.] Or perhaps closer to City Hall – filling the void that Sushein attempted to, before it was forced to close due to Hurricane Sandy? We will post details as the become available.
And in case you were wondering … Pizza da Solo will remain in the Sony Atrium (for now), despite the landlord dispute.
H/T to Great Kosher Restaurants for breaking the story