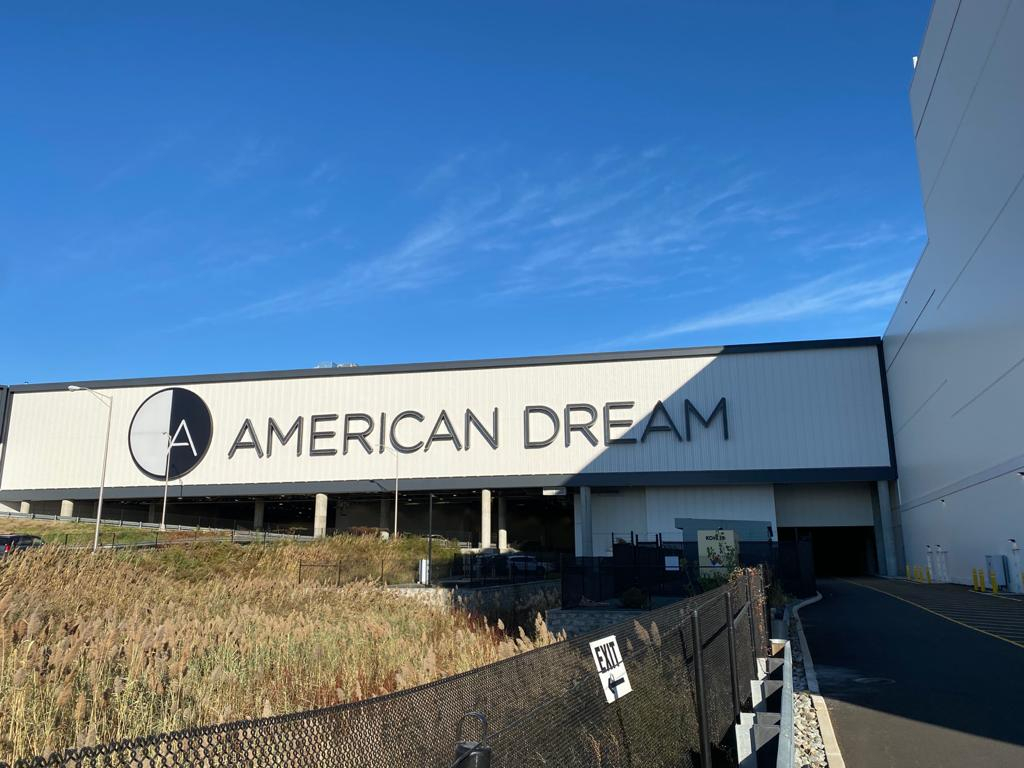 Kosher Food Options at American Dream Mall:
Kosher visitors to the American Dream Mall will not go hungry, no matter what they're craving. From our viewpoint, this complex has the most kosher options of any mall or amusement park in North America, based on our math, and it's still growing! We will be adding more to this list as the kosher options expand throughout the mall.
Chickies – located under the BIG SNOW entrance behind glass named "Foodies" – the Teaneck-based schnitzel sandwich joint offers a few limited prepared sandwich and side options. Chickies is certified Glatt Kosher under the KOF-K and RCBC.
Cinnabon – located across from the ANGRY BIRDS MINI GOLF, this cinnamon bun chain is kosher certified by the KOF-K, Cholov Stam.
Cotton Pop Shop – a frum-owned cotton candy stand on the main floor, adjacent to the ANGRY BIRDS MINI GOLF. Kosher certified by the KOF-K, pareve.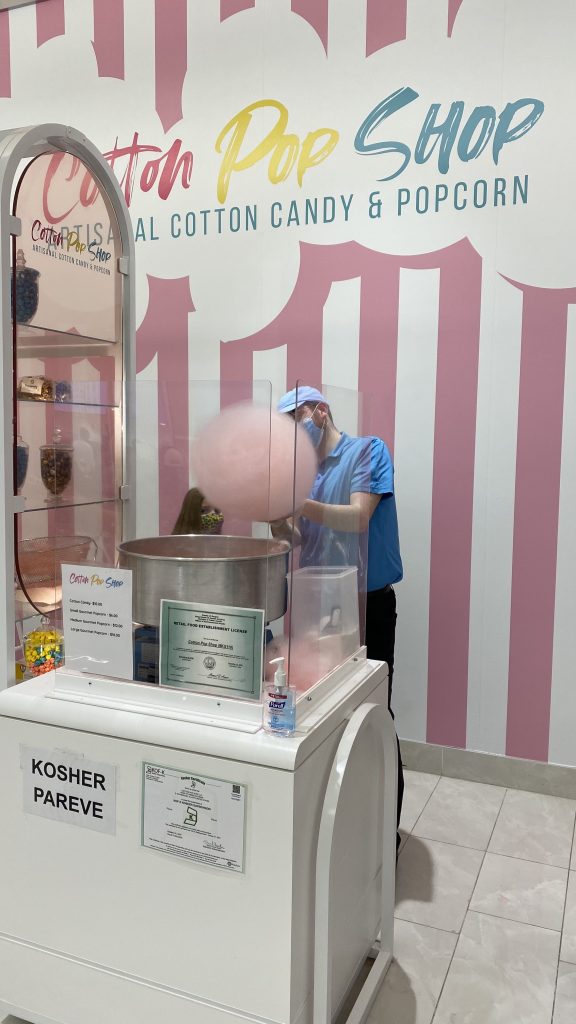 It'Sugar – in what is now the largest candy store in the world, the shop now has a brand new dedicated kosher section that is kosher certified by the KOF-K. Visitors can scoop bulk candy with a wide assortment of options. The shop is located across from the entrance to the NICKELODEON UNIVERSE. Once inside It'Sugar, the kosher section is on the first floor, to the right of the entrance.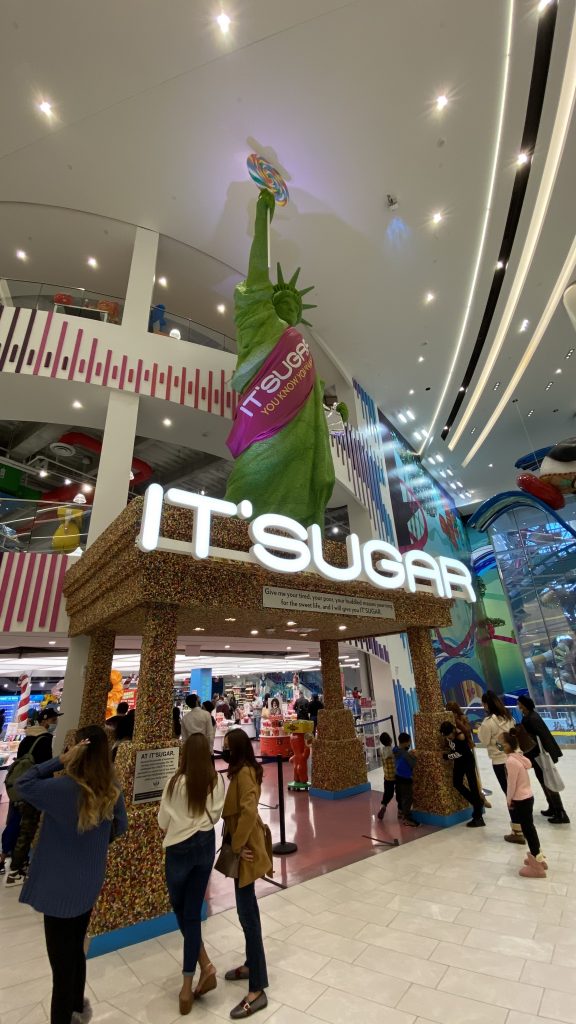 A'Jar Sweet Cream Factory – a brand new kosher cart in the mall, they offer a variety of creamy / cake desserts in a jar. Kosher certified KOF-K, Cholov Yisroel.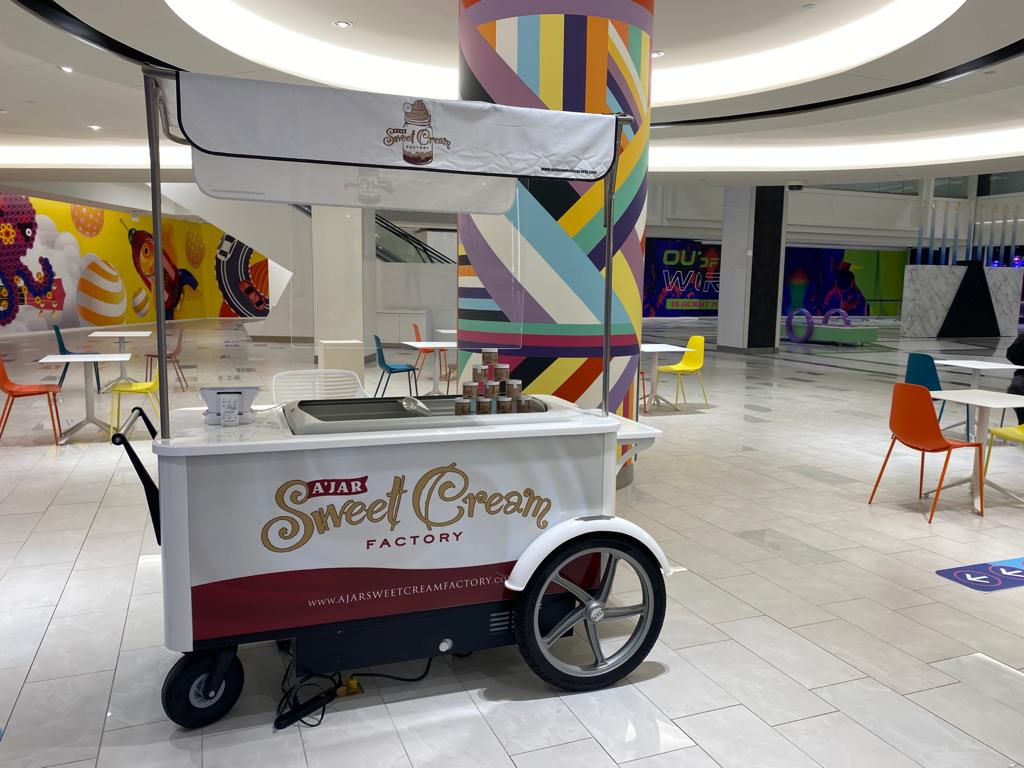 Tartufo – a stand offering frozen desserts with select flavors listed as kosher. Ask for hashgacha. Located near the OUT OF THIS WORLD MINI GOLF.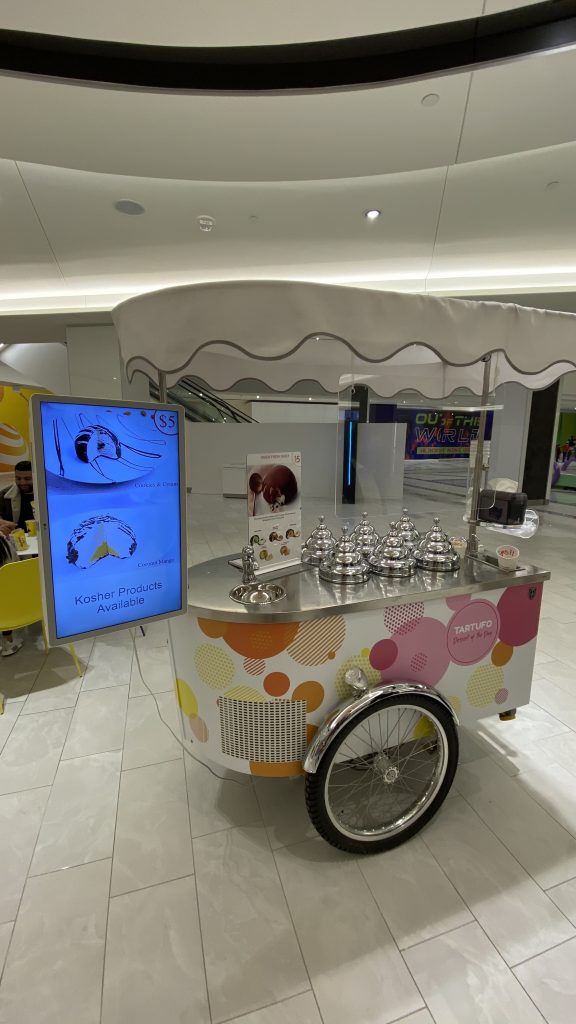 Miele Gelato – a stand near the DREAMWORKS WATERPARK offering jarred gelato & sorbet. Kosher certified by the Star-K and Tartikov Kosher, with both Pareve and Cholov Yisroel options available.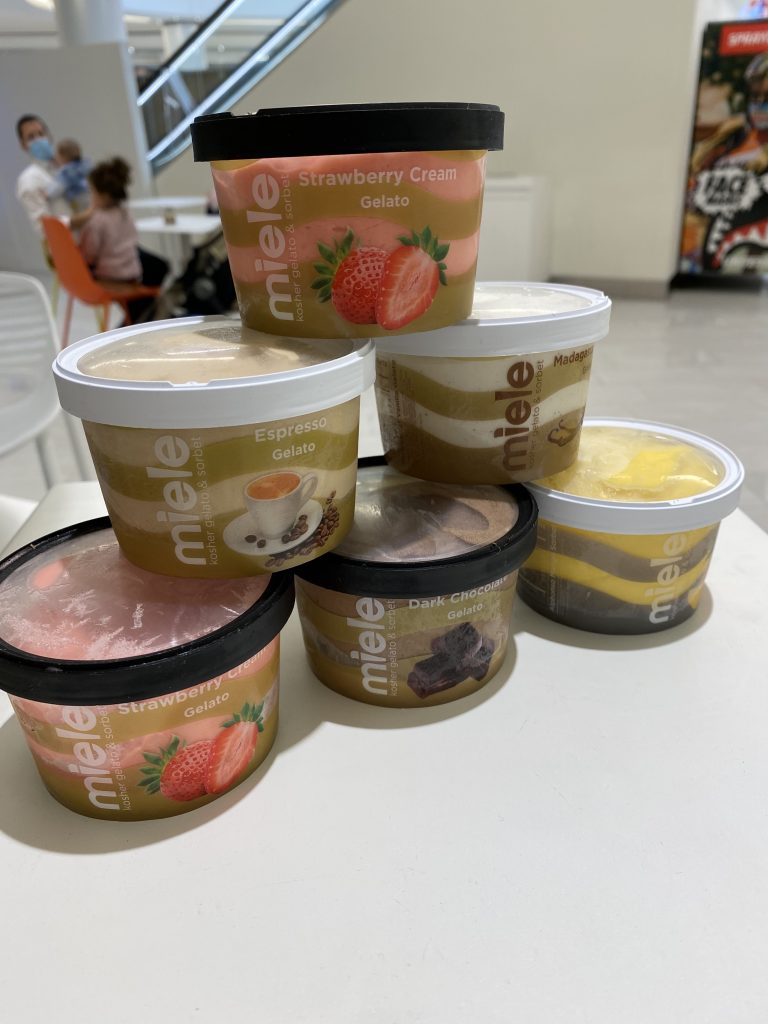 Haagen Dazs – there are two Haagen Dazs ice cream locations at American Dream. While the shops are not certified, majority of HD products are kosher certified OU-D, Cholov Stam.
Dunkin Donuts – Located next to Cinnabon and across from Angry Birds, DD is kosher certified KOF-K, Cholov Stam. Uncut bagels are KOF-K Pareve.
Jus by Julie Yeshiva Week Pop-up – located inside "Foodie" Court A
Oreo Cafe – an eatery offering a variety of extravagant Oreo themed desserts. Located on the 3rd floor of It'Sugar. Kosher certified by the KOF-K.
Kosher Dining Hall – COMING SOON – expect to see a number of kosher dining options in the near future as American Dream prepares to open a Kosher Dining Hall experience for their Jewish customers. YeahThatsKosher will be reporting on these developments as they are released by the mall.
In our time at the mall, we enjoyed some Cinnabon churros, cotton candy from the Cotton Pop Shop, and Chickies sandwiches for lunch after an exhausting first-time snowboarding.
Whenever you decide to visit American Dream now or after the pandemic has ended, a good time will be had by all … and no one will go hungry.
More kosher options will be added to this list as they are confirmed by YeahThatsKosher.
Check out @lchaimamericandream on Instagram for Jewish events at AD.