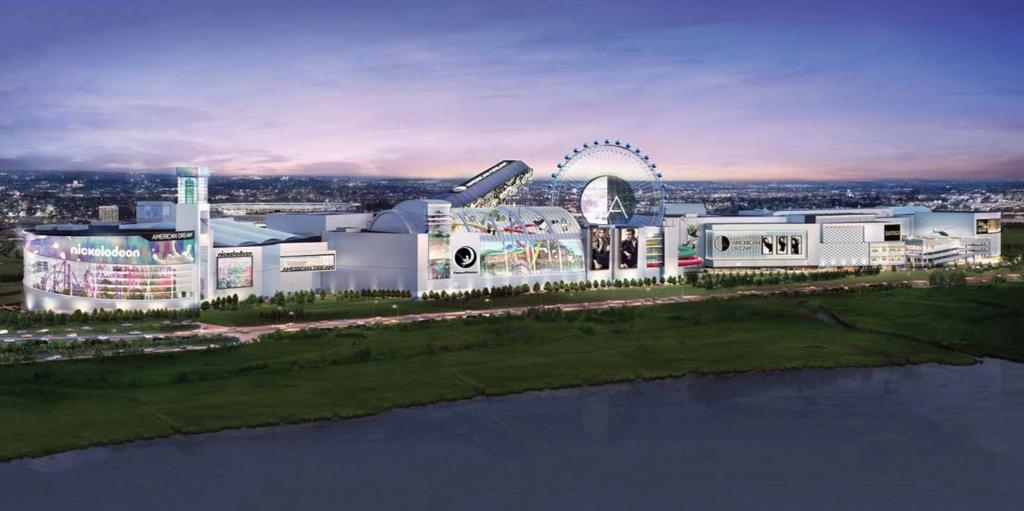 Many families throughout the Northeast are looking for ways they can take their families out to enjoy activities during trying times (and in normal times too!). Enter the American Dream Mall, a $5B project by the Jewish-owned Triple Five Group, that also owns the Mall of America in Minneapolis and the West Edmonton Mall in Canada.
The mall complex, located in the Meadowlands next to MetLife Stadium (aka Giants Stadium) in East Rutherford, NJ, is a massive entertainment and shopping complex where you can literally spend all day with your family.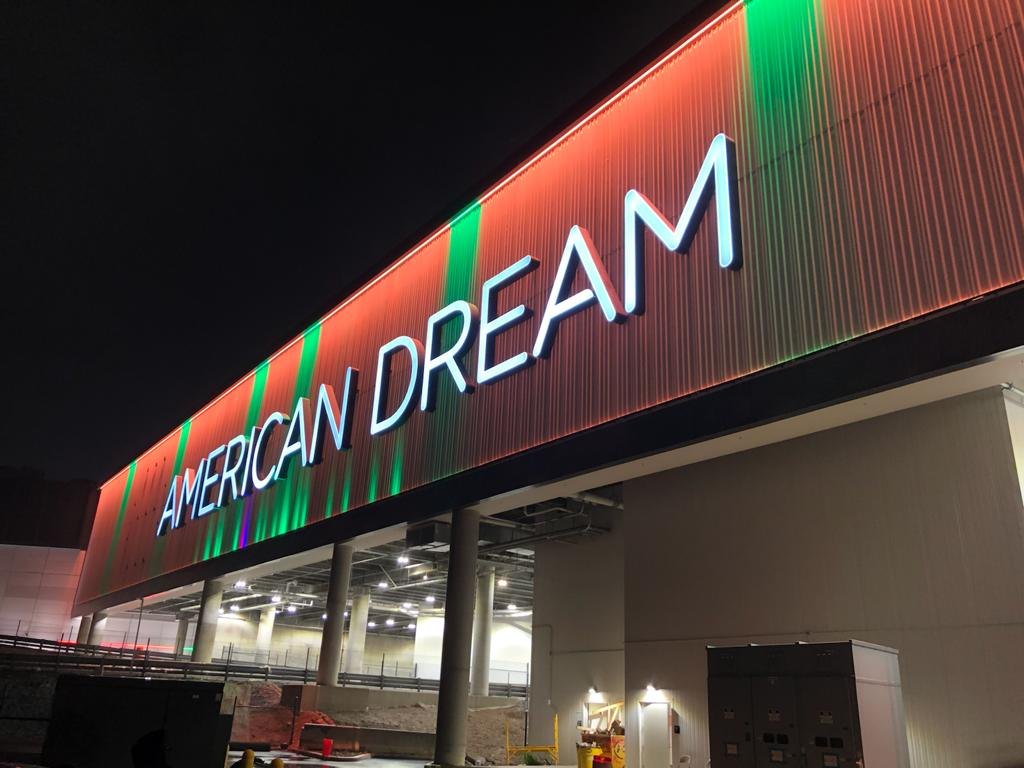 My family did just that in recent weeks, taking advantage of a few of the mall's activities and kosher options on site. (We've been keeping mostly to ourselves during the COVID-19 pandemic and made sure that this would be relatively safe for us. While the mall is only allowing 25% capacity in the facilities and activities, I encourage each person and family to take the necessary precautions they need to keep their family safe. Masks are required throughout the facility, except while eating in the dining area. If you don't feel comfortable wearing your mask for an extended period of time, I do not recommend visiting here until the pandemic has ended).
Read more about how American Dream Mall is keeping guests and staff safe during the COVID-19 pandemic.
Activities at American Dream Mall:
The complex has so many options, it's nearly impossible to fully enjoy it all in one day. Note: during the pandemic, all attractions are operating at 25% capacity. Pre-booking tickets at AmericanDream.com is recommended but not required.
BIG SNOW is an indoor Ski Slope – can be enjoyed by skiers and snowboarders alike, including first timers, with a bunny hill and instructors. Bring your own equipment or rent directly from Big Snow, including a Ski jacket and snow pants.

Big Snow is temporarily closed. To check if it has reopened, view this link

NICKELODEON UNIVERSE is a full indoor amusement park with roller coasters and family friendly rides.
DREAMWORKS WATERPARK is a massive indoor waterpark filled with a wave pool, nearly a dozen massive water slides, a lazy river (temporarily closed), wave surfer, as well as suites and cabanas for those who just want to relax. (Note: this is the only attraction where wearing a mask is not possible. While the facility is operating at a limited capacity – less than 10% capacity – and within local laws, proceed with caution.)
OUT OF THIS WORLD BLACKLIGHT MINI GOLF – 18 holes all under black lights and neon colors.
ANGRY BIRDS NOT SO MINI GOLF CLUB – 18 holes in an Angry Birds themed course.
THE RINK is an NHL regulation-sized rink available for iced skating as well as hockey rentals.
SECRET GARDEN is a nicely groomed and designed interior garden and fountain area within the shopping areas of the mall. It's a nice place to take pictures or just chill.
ANIMAL RIDERS are these cute ride-on devices where kids and adults alike can ride on throughout the first floor of the mall.
LEGOLAND DISCOVERY CENTER – has Lego play zones, a 4D theatre and an interactive ride.
SEA LIFE AQUARIUM – contains over 3,000 aquatic creatures in over 10 New York City themed exhibits.
TiLT – an immersive optical illusion art experience.
SKUDIN SURF – Indoor surfing experience for all ability levels. Both private and public sessions are available.
SHOPPING at the American Dream Mall almost feels like an afterthought when you look at all the attractions above, but the square footage devoted to shopping space is of the largest in the country. A few things to note: there are a number of businesses still building out their shops as the mall is still new and growing. Also, as the mall is located in Bergen County, they must adhere to the county's outdated religious Blue Laws that prevent many shops from being open on Sundays. This does not, however, prevent any of the attractions, food options, or certain toy stores from staying open.
We spent about 6 hours at the mall a couple weeks ago, enjoying BIG SNOW and the BLACKLIGHT MINI GOLF, as well as many of the kosher options below. Additionally, the kids loved riding on those ANIMAL RIDERS. At Big Snow, we all tried snowboarding for the first time, and loved the bunny slope and free instructional guides available.

We felt comfortable partaking in any of the above activities with our masks on, except for the water park. Masks were worn throughout the mall, on the ski slopes, and at the mini golf. Each family should make plans according to their safety comfortability.
Parking is currently free at American Dream.
>> Read about the Kosher Food options at the American Dream Mall on Page 2 of this article <<