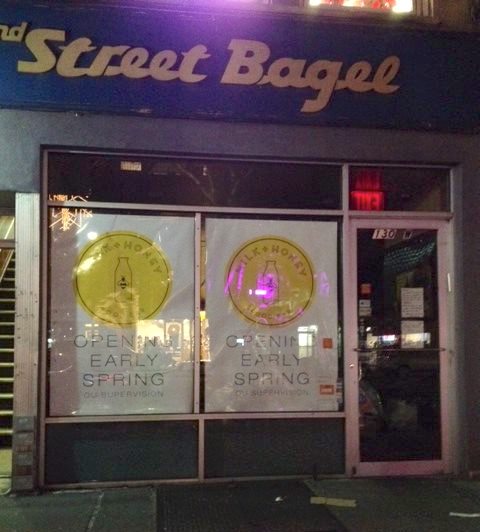 Milk + Honey
, the kosher dairy eatery in midtown, which is also in process of opening an UWS branch on W7nd st., replacing 72nd Street Bagel.
According to the signs on the door, it will be opening in early Spring 2017. Having said that, Milk + Honey has been attempting to open up a location downtown for well over 2.5 years to no avail, so we shall see.
The eatery is known in midtown as a fast food joint serving pizza, bagels, wraps, calzones, sushi, knishes, breakfast food, and more.
For a look at their midtown location's menu, click here.
Kosher supervision will be under the OU.