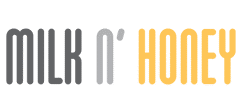 The popular dairy restaurant, Milk 'n' Honey of 45th Street in Midtown is getting a new brother in the Financial District.
Set to open a few weeks from now at 160 Broadway, Milk 'n' Honey Downtown (unofficial name, this is just our nickname) will have a similar breakfast and lunch menu of bagels, salads, sushi, etc.
This is the third of recent new Kosher restaurant openings in the Financial District, following the introduction of Bravo's meat counterpart and the upscale Wall Street steakhouse, Reserve Cut.
The hashgacha is likely to be OU (probably due to it's close proximity to their headquarters) but this is unconfirmed.
Source: Koshertopia