While the snow flakes fall and we all shiver for a hot cup of cocoa, Screme Gelato Bar at the corner of 94th Street and Amsterdam Avenue, takes a break for the winter, making room for pop-up shop 5 About 5 to take it's place for a short while.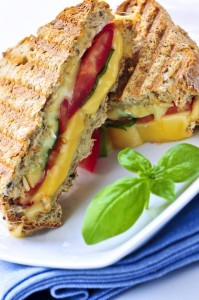 5 About 5 opened this week, offering soups, sides and paninis, all for only $5! Some specifically tasty sounding dishes include the winter harvest soup, the sweet and spicy panini, and the Belgian waffle for dessert. Click here for their full ordering menu.
Everything served at 5 About 5 is vegetarian, fresh, and under the kashrus supervision of Rabbi Avidan Elkin of the Upper West Side Sephardi Center.
It may be too cold out for gelato, but it's the perfect weather for a panini!
Check them out on Facebook to keep updated.