As far as we know, Fire Eaters is the country's only mobile, Kosher, vegetarian, wood-fired pizza operation and it's making its way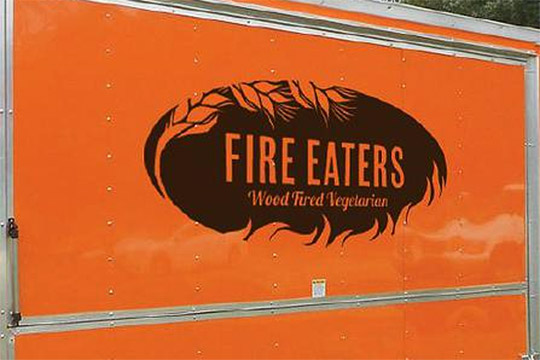 onto the scene in Philadelphia! According to Zagat, Fire Eaters started off as a bakery and evolved into a pizza truck when proprietor Joshua Schainbaum started experimenting with different combinations of flour in a wood-fired oven in his backyard.
Fire Eaters is unique in that no white flour is ever used in their breads, crackers or pastries. They pride themselves in their specialized baking method. According to their website, "that's a step back in time to bread the way it was meant to be – full of flavor and nutrition, devoid of additives and 'enrichments.'"
Pizza toppings include vegan pepperoni, shitake, oyster and portobello mushrooms, and caramelized onions. You can keep track of the location of the truck on Twitter by following @FireEatersMobi.
Fire Eaters is certified kosher by the Orthodox Va'ad Ha Kashrus of Philadelphia (Community Kashrus "Keystone K").