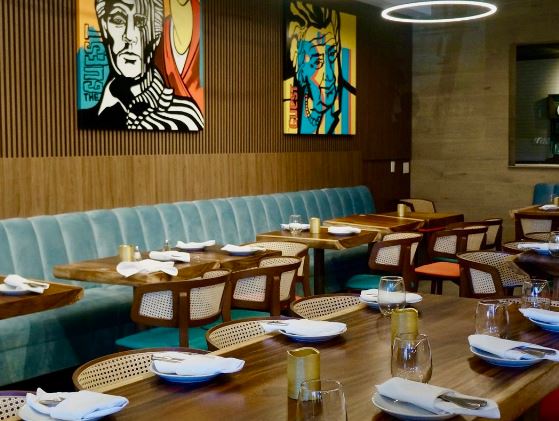 Anyone who likes to eat out Kosher knows that Miami is a major hub for kosher dining and that North Miami offers a plethora of options. With so many options, what makes restaurants unique? For The Guest, it's the fact that they will be the only Kosher restaurant with Bukharian Cuisine in Miami.
Already a fan-favorite amongst those in Sunny Isles and Aventura, this change in the menu will continue to provide customers with fragrant flavors, authentic spices, and tender meats highlighted throughout all their dishes.
Also unique to The Guest is a multitude of spaces that allow for a whole range of events- an indoor dining area perfect for large and small groups, an outdoor Hookah lounge, and a late-night DJ, making The Guest a super unique addition to North Miami Beach.
The Guest is located at 2995 NE 163rd St, North Miami Beach, FL, and is open Monday-Thursday 5 PM – 2 AM, Friday 11 AM – 5 PM, Saturday 10 PM – 2 AM, and Sunday 12 PM – 11 PM.

You can make a reservation by calling 786-657-2184.
>>>For the kitchen menu, click here
>>>For the bar menu, click here
>>>For the hookah menu, click here