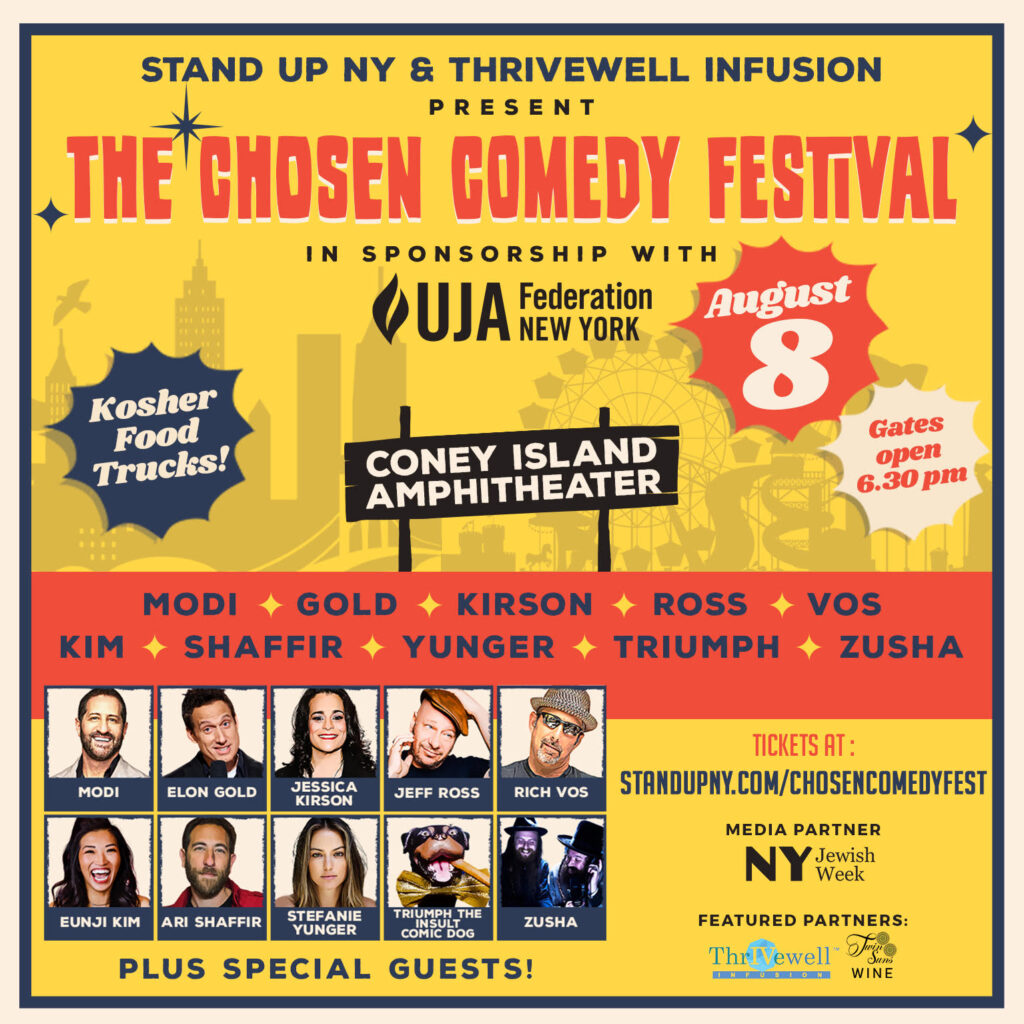 Last year's inaugural Chosen Comedy Festival, hosted by Modi & Elon Gold, was a hysterical display of humor by some of America's best Jewish comedians.

This year promises more of the same with some familiar faces and a whole bunch of new comics joining the stage in Brooklyn at the Coney Island Amphitheater, just steps from the beach.
The event is taking place this week on Tuesday, August 8th, with gates opening at 6:30pm, and event at 7:30. Based on last year's event, we recommend showing up early to get in, get settled, and grab some food before the show begins.

Kosher food will be available on-site with kosher food trucks and vendors including: The Wandering Que by pitmaster Ari White, The Bay Cafe, Aqua e Grano, and The Rebbe's Choice!
This year's event features hosts Elon Gold and Modi, with Jewish comedic acts from Jessica Kirson, Jeff Ross, Ari Shaffir, Triumph the Insult Comic Dog (aka Robert Smigel from SNL), Stefanie Yunger, Rich Vos, with more comics joining the stage to be announced. Musical act by Zusha.
Tickets for the event can be purchased here. Use code "YTK10" for 10% off of your tickets during checkout.