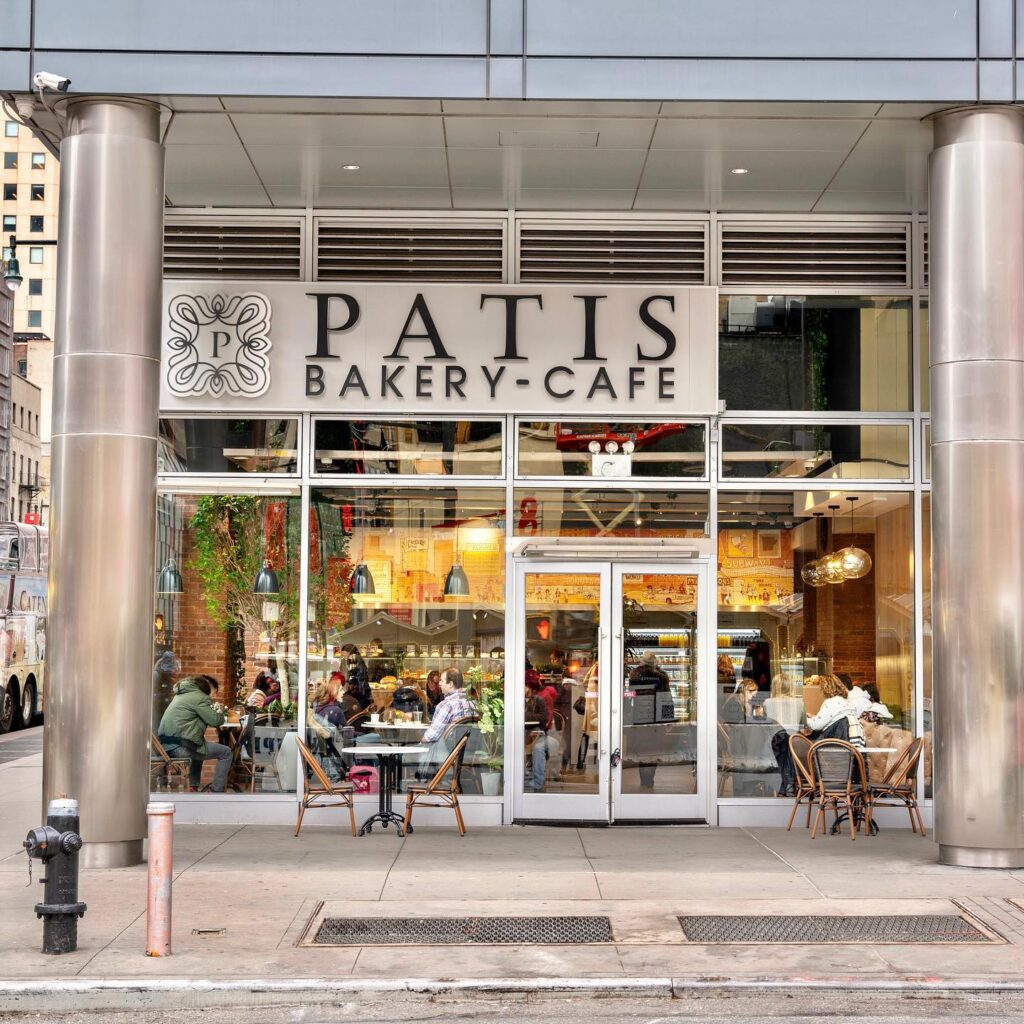 The Patis Bakery brand has expanded like wildfire over the past year or so, with locations popping up in Brooklyn, the Five Towns, Teaneck, and more. Patis has just recently opened their third Manhattan location, this time in Times Square. It joins the branch in the Arthouse Hotel on the Upper West Side.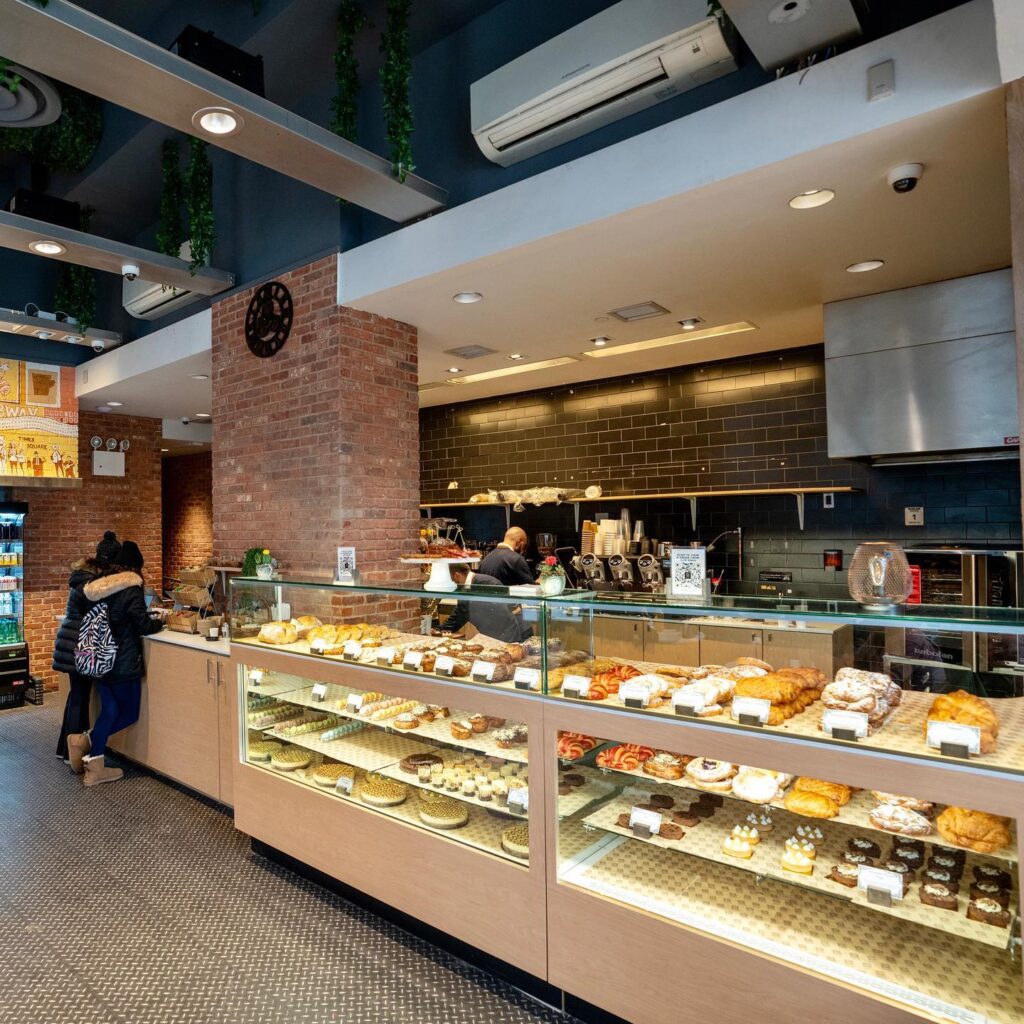 Patis is known for their gourmet pastries, both sweet and savory, as well as fresh, artisanal bread. The bakery is highly regarded across the tri-state area. The new Times Square location is large and has plenty of indoor and outdoor seating.

The sunny space is also a perfect spot to bring your work from home setup if you are looking for a change of pace.
Patis Bakery is located at 750 8th Avenue, New York, NY 10036. It is kosher certified by Rabbi Marmostein.
Patis Bakery is open Sunday-Thursday 8am-10pm, and Fridays 8am-5pm.