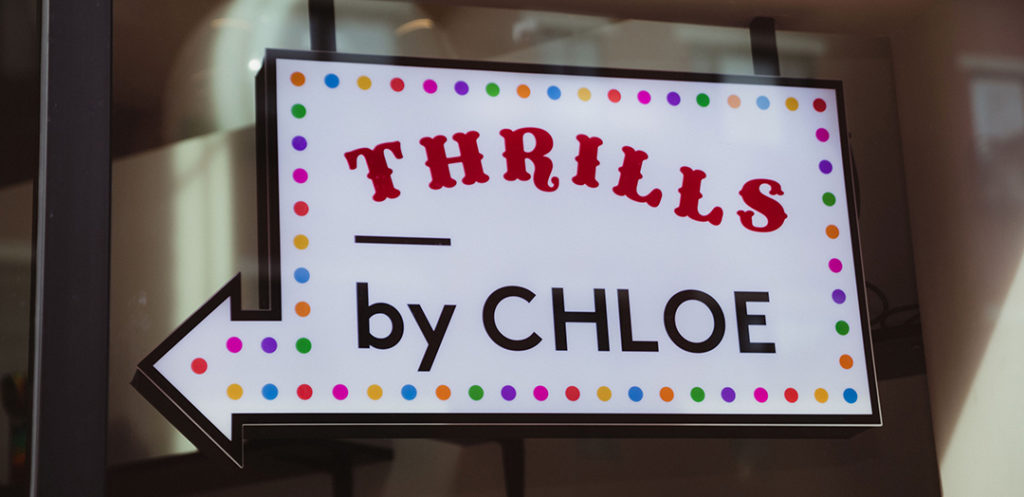 Thrills by CHLOE is the company's latest brand spinoff, developed to introduce fans of their vegan kosher dining to new, exciting by CHLOE creations in an experiential way.
It is located inside SHOWFIELDS, located at 11 Bond Street, in the NOHO neighborhood of Manhattan. Showfields is "the most interesting store in the world, a revolutionary retail concept that invites you to discover and engage with the brands of tomorrow" according to their website.
There are lots of by CHLOE exclusive thrills at their funhouse themed shop that may include include sandwiches, sweets, treats, snacks, Feelz (their CBD-infused line of edibles), and more.  Some new menu items include Abracadabra Teas, Salads, Sandwiches, and Candy Floss.
Click here for the Thrills menu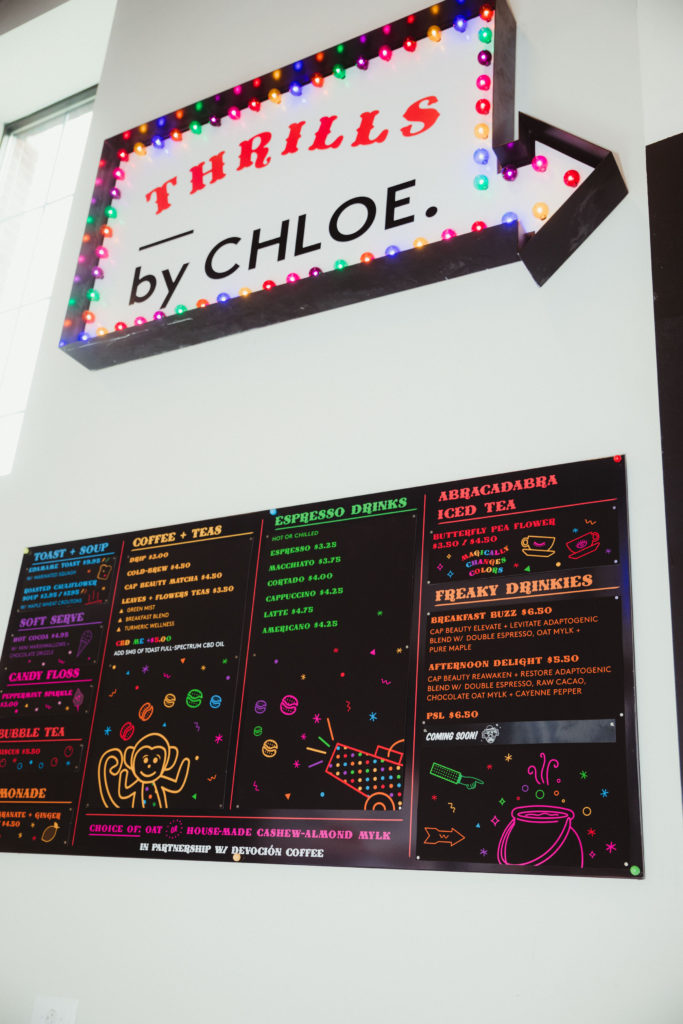 While featuring a limited selection of by CHLOE signature items, the core menu at Thrills by CHLOE will constantly change and be filled with colorful, fun sweets, treats, drinks and more.  Thrills is their "magical test lab."
Hours for Thrills are  MONDAY – FRIDAY 7AM – 8PM; SATURDAY 8AM – 8PM; SUNDAY 8AM – 7PM.
Thrills by Chloe is kosher certified by the IKC.