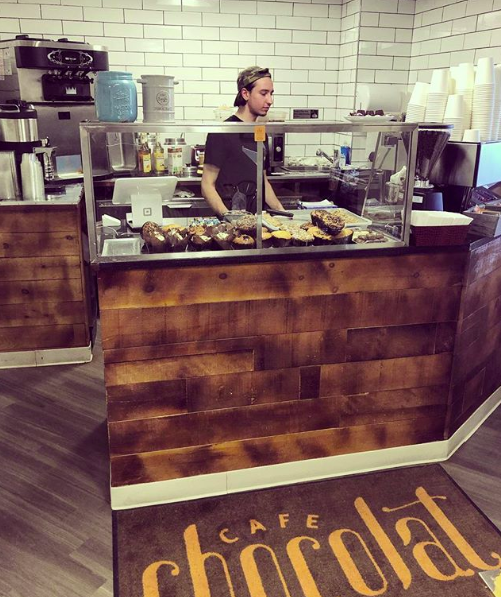 With a location in Woodbourne (upstate in the Catskills) and its original location on Central Ave in Cedarhurst, Cafe Chocolat has opened up its 3rd location (its 2nd in the 5 Towns) in Woodmere.
Located inside The Five Towns Premier Rehabilitation & Nursing Center, a new facility in Woodmere, NY (1050 Central Ave), guests at the facility as well as passers by can come in through the main entrance and enjoy coffee, chocolate, and pastries by Cafe Chocolat.
Cafe Chocolat is known for making their famous handmade cronuts every year on Chanukah.
Kosher certification for Cafe Chocolat is under the Vaad Hakashrus of the 5 Towns.