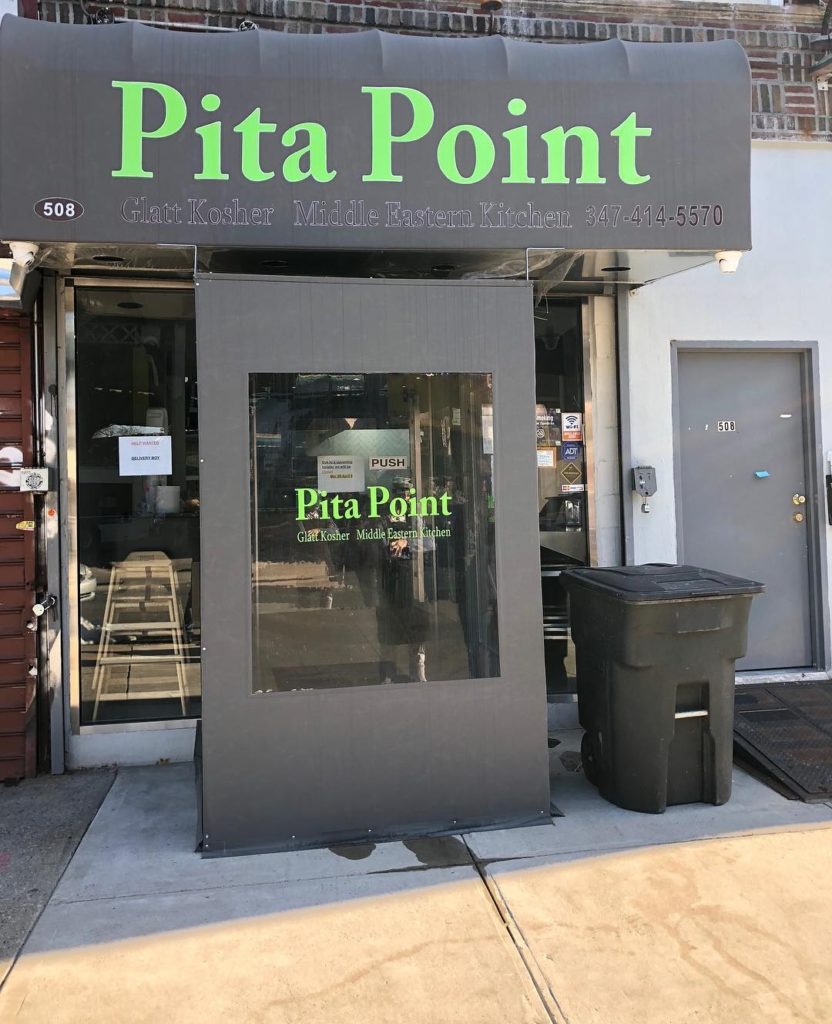 Pita Point is a new Glatt kosher pita place that has opened in Bushwick, Brooklyn, not far from Crown Heights.
The restaurant offers all types of salatim, soup, chicken, meat, and veggies.
Hours of operation are Monday-Thursday 10:30am-7pm, Friday 10:30am-2pm, and Sunday 11am-6pm.
Pita Point is kosher certified by CHK.