Diners looking for a healthy, organic, vegan meal in Downtown London, Ontario should stop by one of the 3 new kosher vegan restaurants that have recently become kosher. Plant Matter Bistro and Plant Matter Kitchen are the newly kosher vegan restaurants offering a fine dining experience, both of which highlight wholesome ingredients.  All cheeses served at these restaurants are made from seeds or nuts, and all ingredients are sourced locally.
Plant Matter Cafe, formerly The Ground Up Cafe, is a wholly vegan coffeehouse and pastry shop, serving organic vegan eats, treats (including a variety of colorful donuts), and coffee.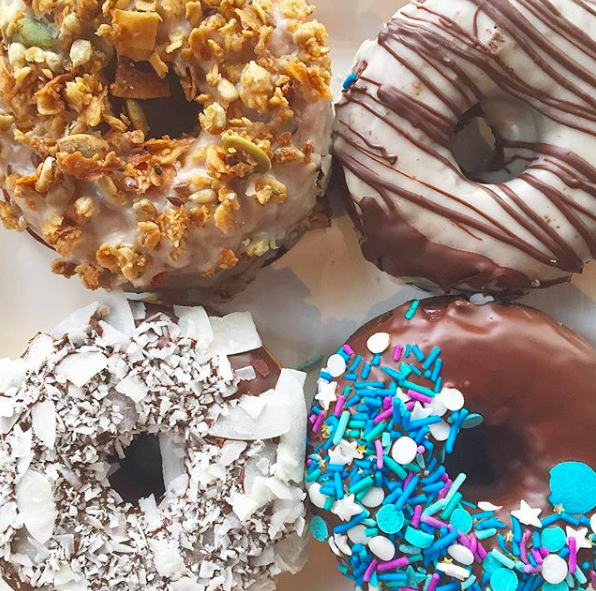 Plant Matter Bistro's lunch and dinner dishes include bibimbap, ravioli, sweet potato gnocchi, enchiladas, wild mushroom risotto, and more. The restaurant also added the Beyond Meat burger to its menu.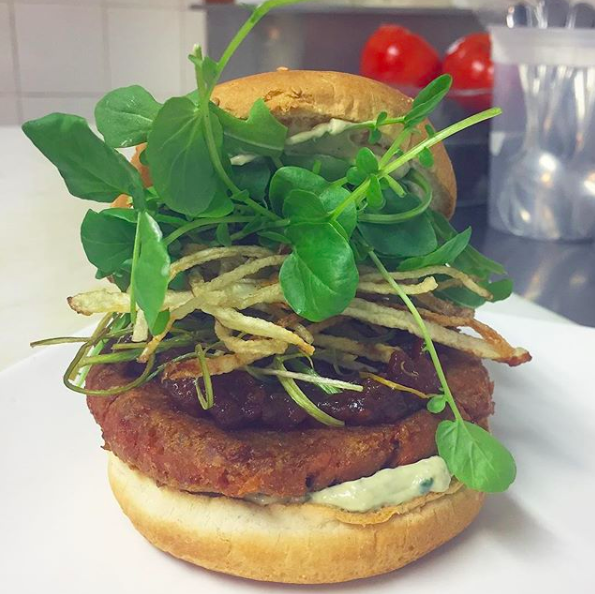 Unlike Plant Matter Bistro, Plant Matter Kitchen is open for Breakfast/Brunch in addition to the afternoon and evening meals. Breakfast items include vegan huevos rancheros, breakfast burrito, waffles, and more. Lunch items includes salads, flatbreads, vegan burgers, and bowl-based mains. Their dinner incorporates lots of faux-cheese dishes like poutine, spanakopita, and others, salads, flatbreads, enchilada, shepherd's pie, and more.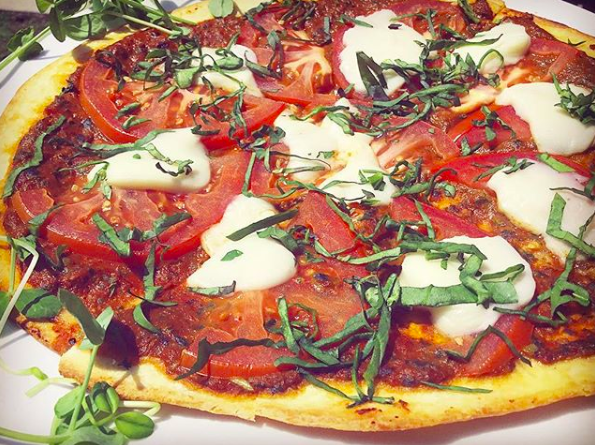 All 3 Plant Matter eateries are now kosher certified by the IKC.
Plant Matter Bistro
244 Dundas Street, London, ON
Hours of operation are Tuesday–Thursday 11:30am-2:30pm, and 5pm-8pm, and Friday–Saturday 11:30am-9pm. Closed Sunday & Monday.
Plant Matter Kitchen
162 Wortley Road, London, ON
Hours of operation are Sunday 10am-3pm, Monday–Thursday 9:30am-8pm, and Friday–Saturday 9am-9pm.
Plant Matter Cafe
717 Richmond St., London, ON
Hours of operation are Tuesday–Saturday 10:00 am-5:00 pm, and Sunday 11:00 am – 4:00 pm. Closed Monday.