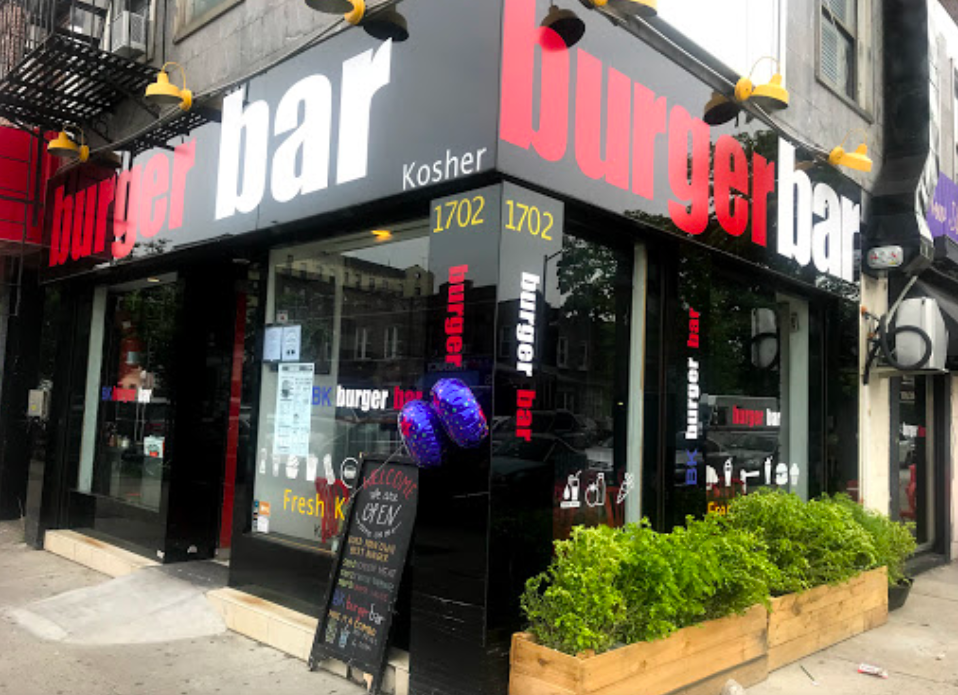 BK Burger Bar
 has opened up in Brooklyn, replacing Frappe and Wrap on Ave M.
Burger options include the 100% prime, lamb, veggie, crispy chicken, grilled chicken, steak, and schnitzel.
Customers can choose from a variety of toppings: jalapeno, avocado, fried egg, portabella mushrooms, hot pastrami, beef bacon, grilled onions, and more.
Other items at the restaurant include salads, hot dogs, fries, onion rings, chicken wings, and more.
Diners can also order BK Burger Bar via Uber Eats.
Open Sun-Thurs 12-11:30pm; Fri 12-4pm.
Kosher supervision by Tartikov Bet Din.