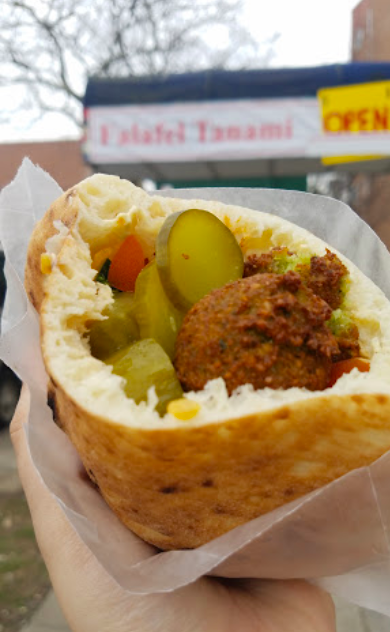 From the former owner of Famous Pita in Brooklyn, Baruch Tanami has since opened a pita restaurant in the 5 Towns, and has recently opened a falafel joint in Flatbush, aptly named Falafel Tanami.
The eatery serves a few items, all to rave reviews from the locals thus far including: falafel, hummus, sabich, and fries.
Falafel Tanami is open Sun-Thur 10am-10pm, Fri until 3:30pm, and Motzei Shabbat until Midnight.
Kosher certification for the Middle Eastern eatery is by the OK.