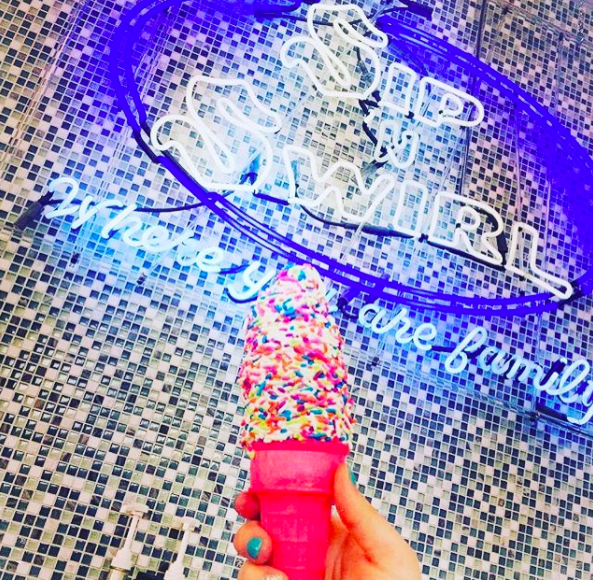 A kosher specialty ice cream shop has opened up in Little Falls, NJ: Sip N' Swirl. The creamery has an enormous variety of ice cream, soft serve, and drinks to choose from.
The "Sips" menu includes shakes, soda floats, iced coffee, slushies, and blend-ins. On the "Swirls" menu are cups and cones, sundaes, banana splits, and waffle bowls.
There are twenty-three flavors of soft serve ice cream to choose from, and twenty-four homemade ice cream flavors. Flavors include caramel apple pie, Hawaiian wedding cake, moose tracks, fruity pebbles, smoreo, pistachio nut, and others.
Hours of operation are daily 1pm-9pm.
Sip N' Swirl is certified by National Kosher Supervision, Rabbi Mehlman.