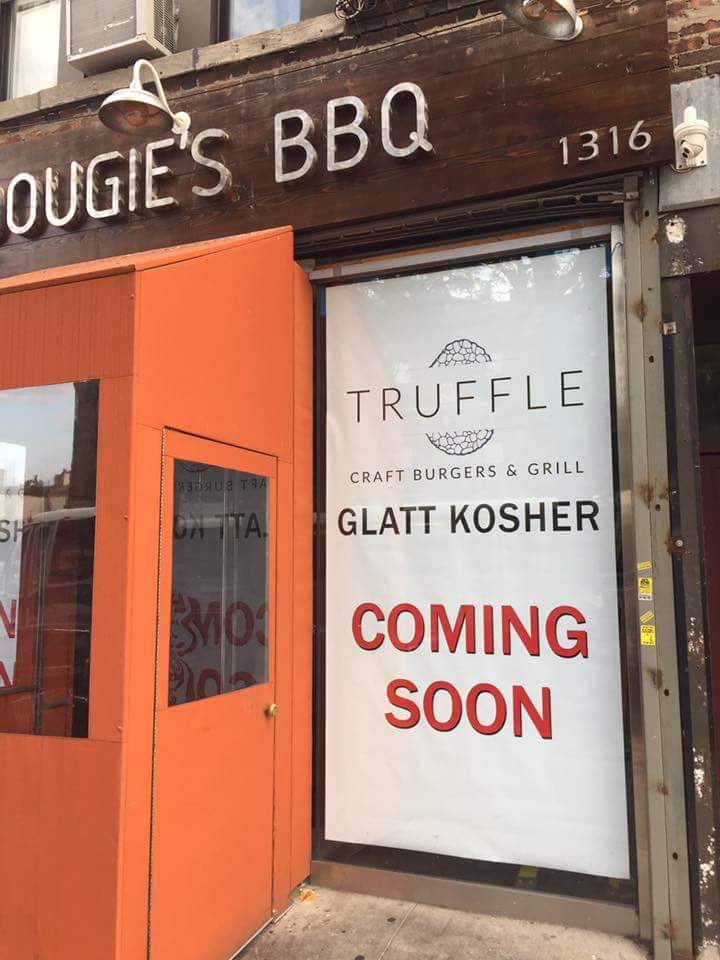 UPDATE December 2017: Seems like this restaurant will not be opening.
---
The second iteration of Dougie's in Brooklyn last less than a year. The restaurant on Ave. J has permanently closed its doors.
The good news is that the location is being replaced by another kosher restaurant: Truffle Craft Burgers & Grill.
No official word on the opening date of Truffle.
Truffle will be kosher certified by Kehillah Kashrus.