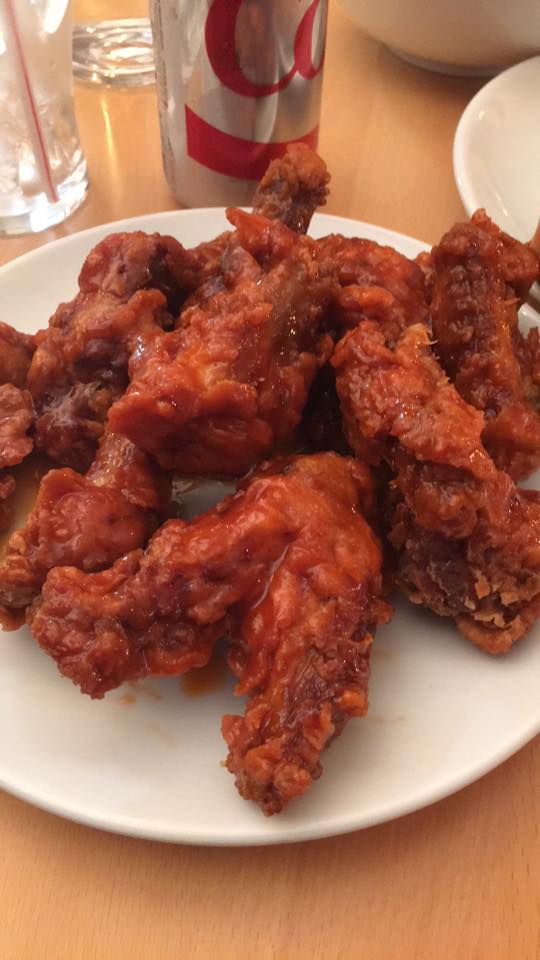 After a 5 year hiatus from Brooklyn,
Dougie's BBQ
has reopened in the borough after the
Borough Park location closed
back in 2011.
Announced a year ago
, Dougie's has finally reopened on Ave. J under a different ownership than the original location.
The restaurant's official opening is Monday, although the restaurant was open for the past week under a "soft opening" testing period.
Menu items for Dougie's should be familiar to most who are familiar with the restaurant. It includes their favorites buffalo wings, fire slammers, chili, Unbelieveable Onion, multiple types of fries (curly/spicy was my fave), a whole slew of burgers and sandwiches, ribs, and more old favorites, with new additions including pretzel crusted chicken, lamb burger, and meat pizza options. For the health conscious, a few soup and salad options are on the menu as well.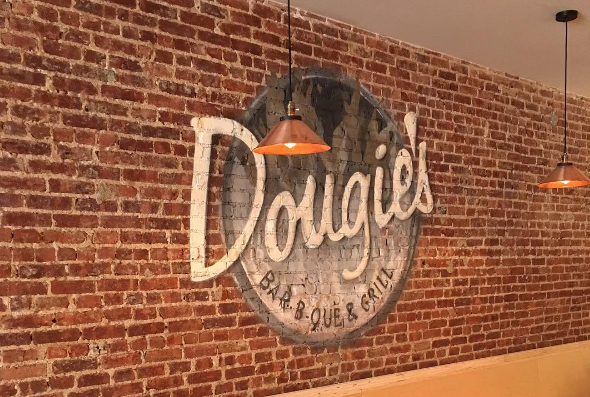 As for the design of the restaurant, it is a departure from the Dougie's of old, using a more modern/rustic decor and signage out front, which is nice to see.
Dougie's hours are Sunday – Thursday 12pm – 9:30pm for now.
Kashrut under the supervision of Kehillah Kashrus.