For the past 8-10 years, I've been curating a closet of shirts for work & Shabbat, mainly from Charles Tyrwhitt, like many of you. A few years ago I learned about a startup shirt company, Twillory, started by a few guys in my neighborhood in Long Island.
I tried a few shirts and wrote a review on my personal blog that garnered a lot of attention back in 2014. Since then, we've stayed in touch, as I've been eager to try more of their new styles, and they've been interested in seeing me in more of their shirts. The company sent me a few shirts recently and I was more than excited to take them for a test run and tell all of you about it.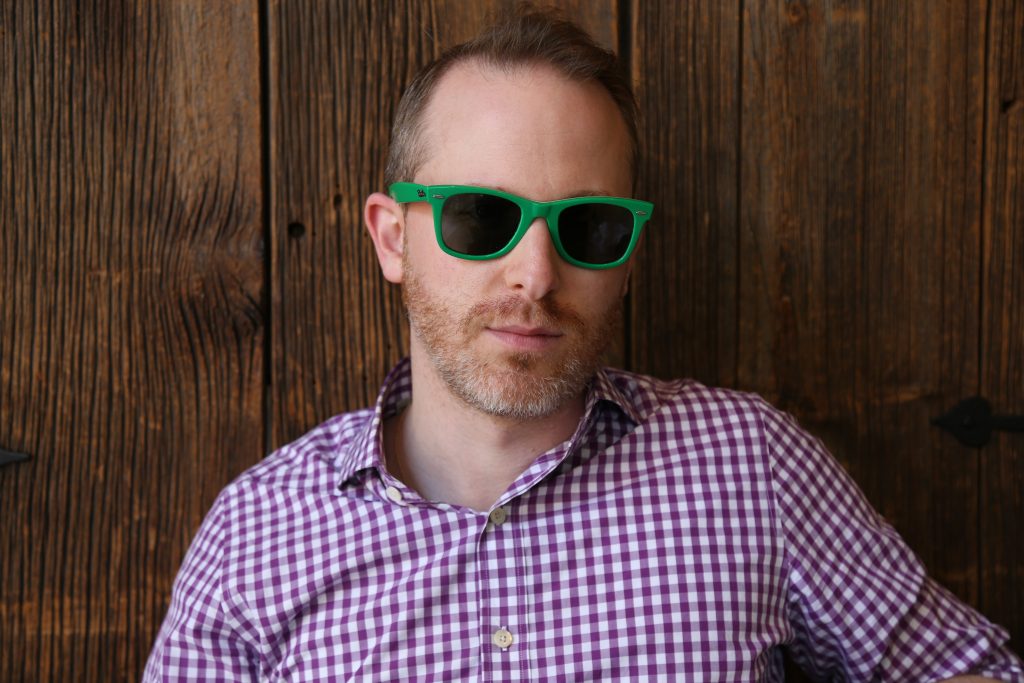 Now you might ask me, "Dani, why are you writing about shirts?" First, I write about restaurants and travel. These shirts hold up really well when traveling. Also, you gotta look good when you're dining out at Alenbi in Brooklyn, Meatos in LA, DOMA in Cedarhurst, Ca Phe Hanoi in Tel Aviv, or Crave in Jerusalem.
Note: YeahThatsKosher may earn credit from links in this article.
When considering a shirt brand for my business meetings & travels, or just to wear to shul, there are a few things I typically look for, and Twillory's done a great job at meeting (or exceeding) those expectations.
Design – where many brands are reverting back to plain shirts and patterns with little color, I'm one who likes a healthy mix of color options and patterns. As a startup, their selection is still somewhat limited, but they still manage to have more colorful and creative options in 2017 than CT does today. Their new contrast shirts (with contrasting patterns inside the collar and cuffs), jacquard shirt, the Denim Dobby, and my new favorite, the Green & Blue Ranger Gingham.
Unique – in addition to the unique styles I mentioned above, Twillory goes above and beyond with custom buttons on select styles (quality buttons on all shirts), and print shirts including the Penguin print, Genius print, Parachute print, and others. These are not styles you're going to find with other shirt makers, and I love that their completely unique.
Fabric – the shirts are well constructed and thin, holding up to many wears and travel. While with CT shirts I'd typically need to have non-iron shirts exclusively since their regular shirts would wrinkle immediately, that isn't the case with Twillory's regular shirts, which I'm able to wear for a full day (or even a second wear) without needing ironing! That's a big deal for me, because I haven't had time to iron my shirts in nearly a decade.
Safe Cotton Non-Iron – when Twillory developed their non-iron shirts, they did so without using formaldehyde (i.e. sans chemicals), which is something I didn't realize that every other non-iron brand does. Twillory now has an entire line of "SafeCotton" non-iron shirts made completely free of chemicals. Great shirts for those with sensitive skin.
Price – Twillory's standard pricing calls for 4 for $199, which is effectively $50/shirt, a fair price for a quality shirt. On occasion, they'll offer better deals (like now for an early Black Friday deal – see below for details), making it a great time to stock up on shirts if you want to try them out.
Customer Service / Returns – Twillory offers free 30 day returns and exchanges (assuming you haven't worn and laundered the shirts) if you don't like the fit or style.
---
After I wrote up the above, a representative from the company contacted me to give my readers special coupon codes for a pre-Black Friday discount.
Visit:
Twillory – 5 Shirts for Just $199 With Code SAVE5

Twillory – 2 Shirts for Just $89 With Code SAVE2
BLACK FRIDAY Coupon Codes:
2 shirts for $89, code SAVE2
4 shirts for $169, code SAVE4
5 shirts for $199, code SAVE5
Here are links to some of my favorite shirts:
---
While you're already shopping for your wardrobe, I'm a big fan of Bombas socks, which they make for both men and women. They make styles that are great for traveling and newer styles that are classy for Shabbat or the office. Visit BOMBAS SOCKS and use code: BXGET20 for 20% off your first order.
---