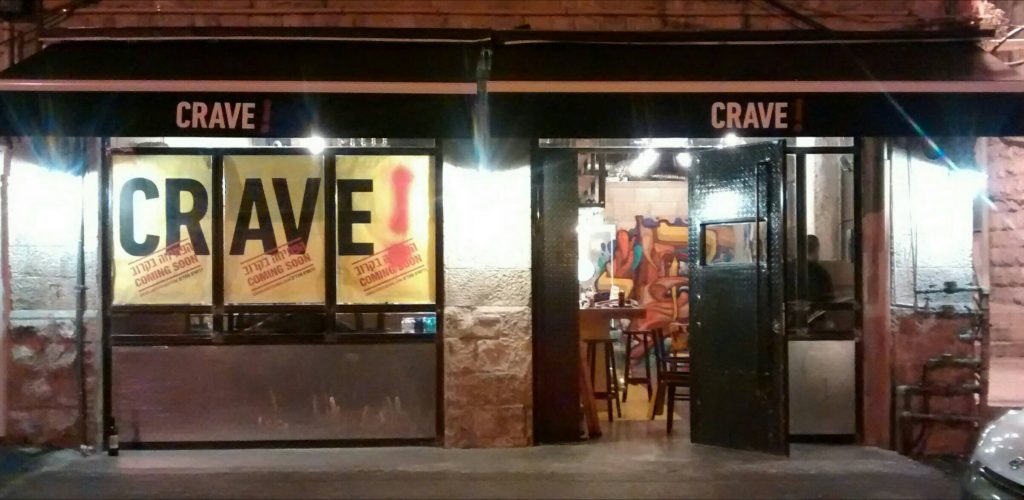 Crave is a major new addition to the culinary center of the Machne Yehuda Market in Jerusalem. Led by Chef Todd Aarons, a former chef at Tierra Sur in Oxnard California @ the Herzog Wine, which many, including us, say is one of the top kosher restaurants in the world. Also involved in Crave is one of the owners of NoBo (Teaneck, NJ), another top-rated restaurant.
According to its Facebook page, which bills itself as "Crave Gourmet Street Food", the restaurant should be officially opening sometime this week, although the restaurant has been open on and off over the past month, running some pop-ups over the last few weeks, including over Sukkot, to rave reviews.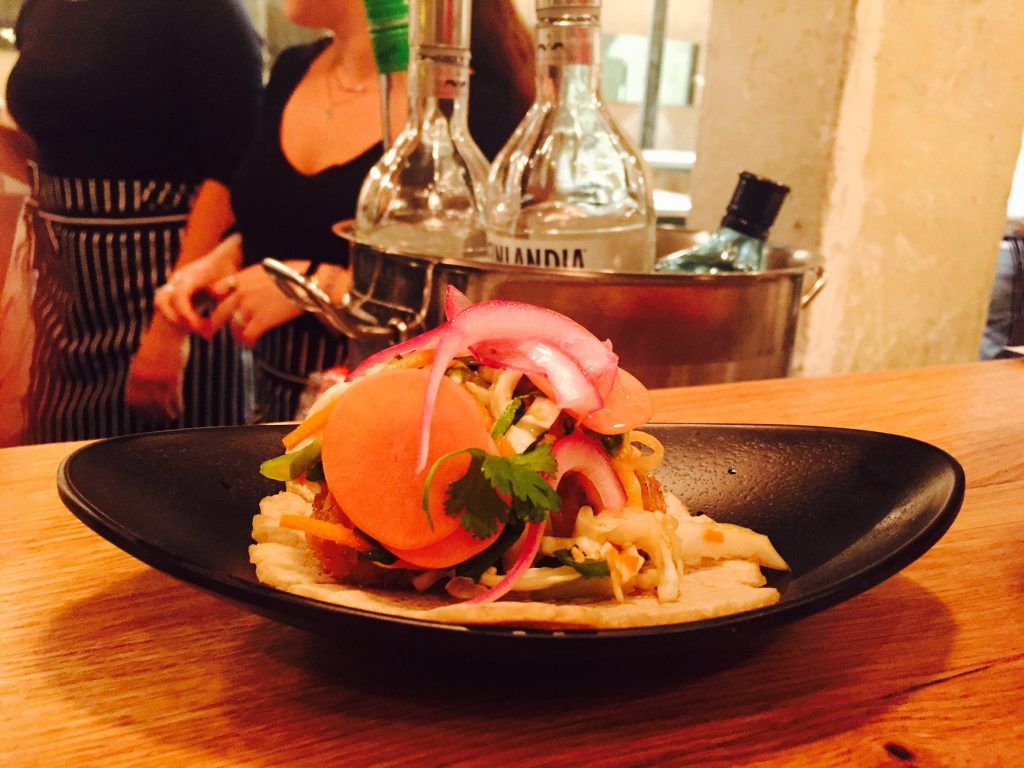 The menu at Crave is based off 'upscale street food'. You will find carnitas, fish tacos, sliders, beer, cocktails, and more. Sandwiches include a kosher Rueben: house cured smoked NYC style brisket pastrami, spicy Korean kimchi, pickled onions, truffle sriracha mayo, and vegan cheese, all on grilled artisanal rye bread. Or a burrito that is stuffed with 'bacon', kimchi, rice, and the carnitas which is filled with 3-day sous vide dark meat turkey filet.
This new restaurant is definitely going to be running the shuk for a long time coming!
Kosher supervision under the Rabbanut Yerushalayim Mehuderet. All meat is Halak.
Images from Crave