View from Blue Sky, atop the Carlton Hotel in Tel Aviv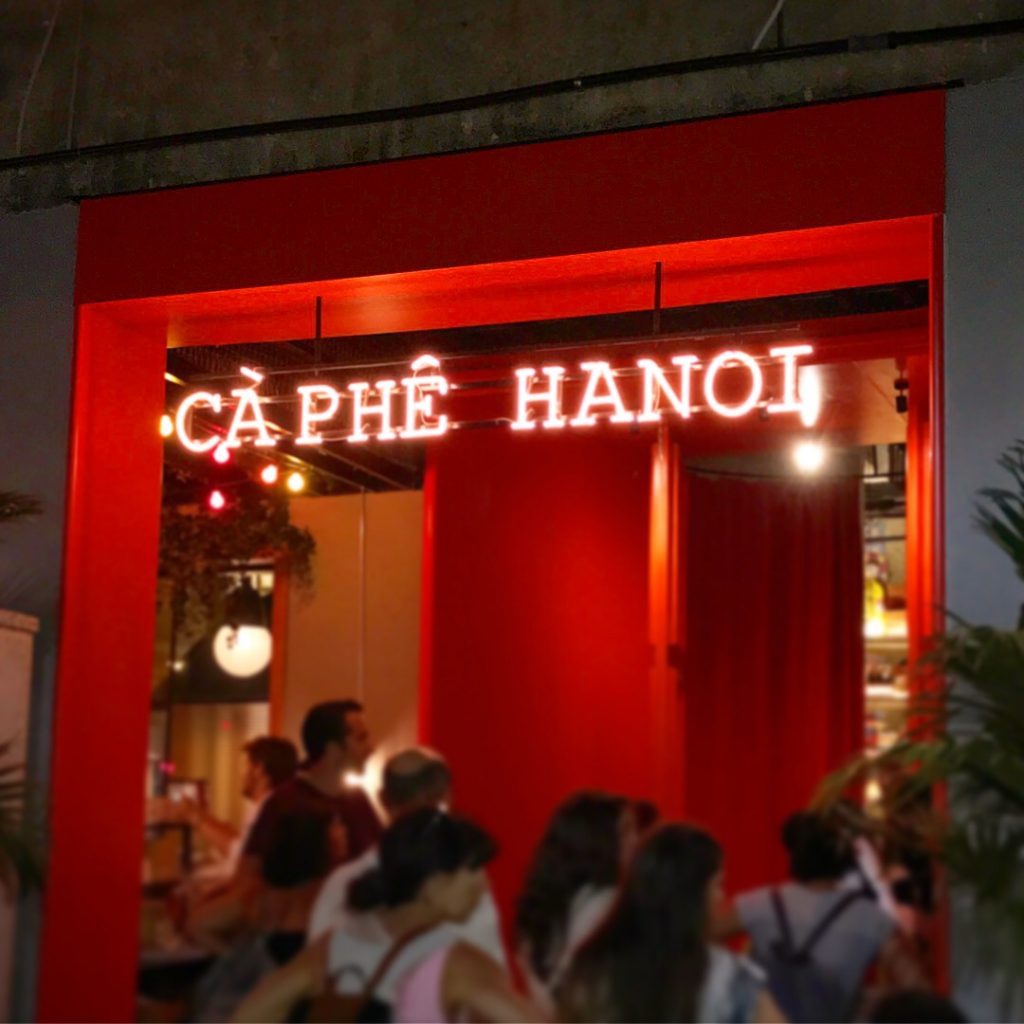 Spending 16 days in Israel at the end of this summer, I made a point to try a whole slew of kosher restaurants recommended to me by locals and frequent travelers to get a good idea of what Israel's new kosher restaurant landscape looks like, a boy is it impressive.
I spent the vast majority of my time in Tel Aviv and Jerusalem, and will focus my recommendations there for this post. Kashrut for the following restaurants are either Rabanut or Mehadrin, and will link to an article about the restaurant, if available. (Most of the places in Tel Aviv are Rabanut hashgacha)
For additional pictures on these meals, visit @yeahthatskosher.israel & @yeahthatskosher on Instagram.
For specific recommendations, check out these posts:
TEL AVIV
Spending 4 days in Tel Aviv I was able to hit up a bunch of places, albeit not everything on my recommended list. Here are the places that stood out: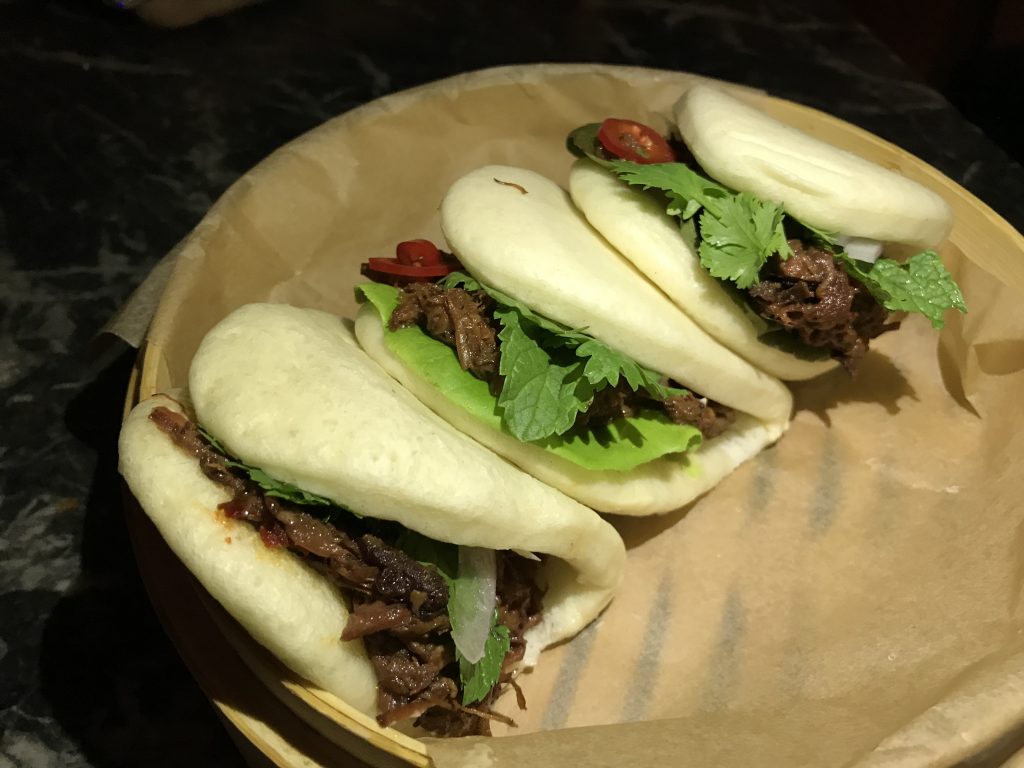 In what I can only describe as the coolest kosher restaurant I've ever dined in, Ca Phe Hanoi felt like a club that everyone wanted to be at, with a line outside of people begging to get in. It's not often that you can find kosher Vietnamese food, let alone in a cool setting. Highly recommend that you make reservations as far in advance as possible.
I had been dying to try Chef Meir Adoni's food for years and finally got to experience it at Lumina, despite the chef rarely making an appearance at his restaurant these days. Located on the 2nd floor of the Carlton Hotel, the upscale meat eatery features an open kitchen and bakery, allowing you to feel a part of the action while you dine. The food, while pricey, is a funky interpretation of traditional dishes where Chef Adoni excels. Reservations are recommended.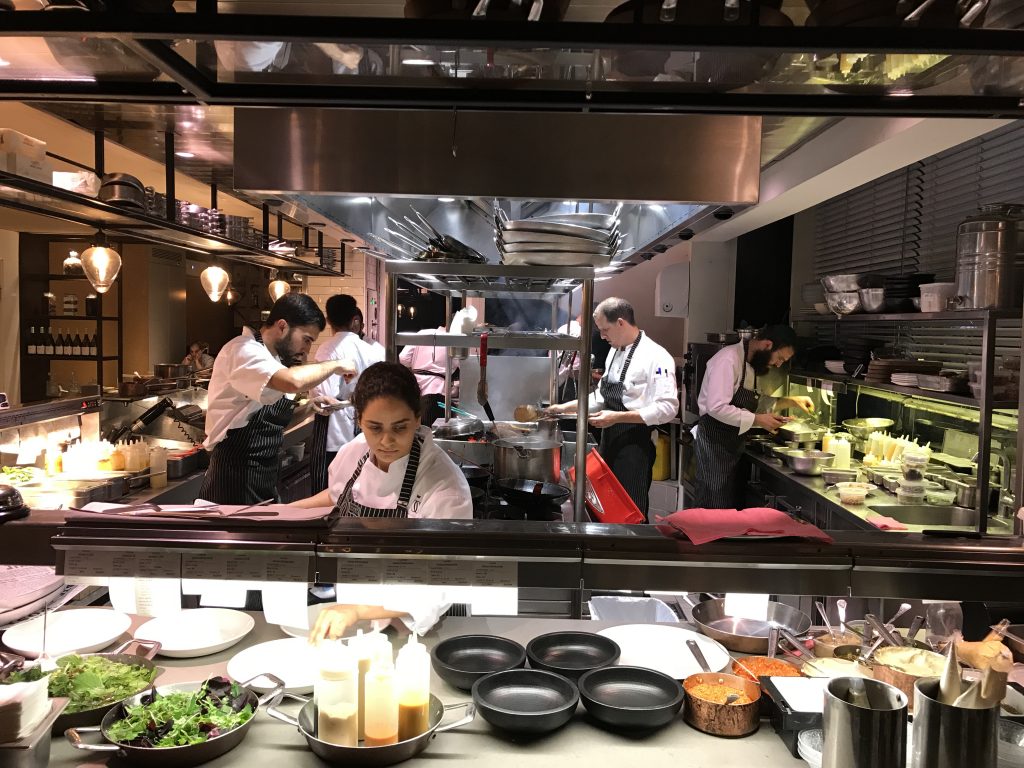 Chef Adoni's dairy restaurant, located on the roof of the Carlton Hotel overlooking the Mediterranean is a fun brunch spot serving atypical breakfast food (especially by Israeli standards) that you can enjoy with a drink from the bar and a view of the beach. Head there on Friday's for their prix fixe brunch menu. Reservations are recommended.
La Lasagna
After landing at Ben Gurion, we headed straight to La Lasagna for a filling pasta meal, dining al fresco on the streets of Tel Aviv. Their menu has something for everyone, including those that are gluten-free, with a large non-gluten pasta section. It's a local favorite.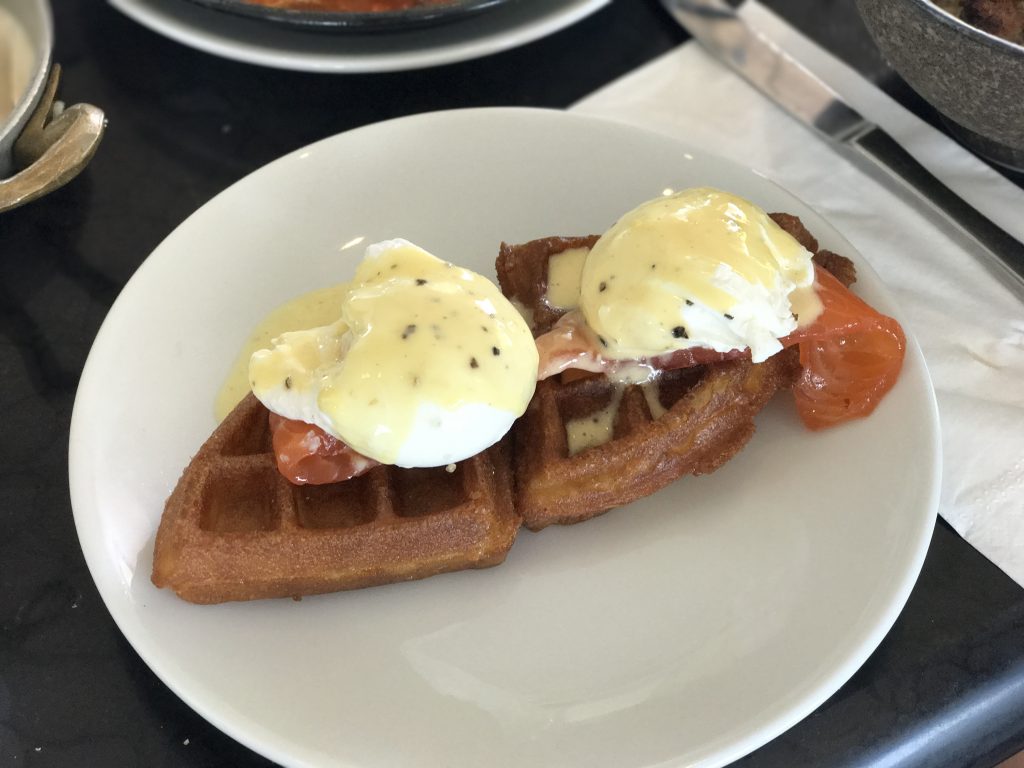 Nini Hachi
This Japanese / Asian cuisine restaurant came recommended as one of the best sushi places in the city. We opted to try the non-sushi dishes for a taste of Eastern Asia that isn't served at Asian restaurants in the US. Fun restaurant. Reservations are recommended but not required.
Hummus Levinsky
Whilst touring the Levinsky market (shuk) with Delicious Israel, we stopped in for a Hummus breakfast (when in Rome…) and thoroughly enjoyed the various authentic hummus dishes brought out. Visit this hummusia for a snack or a meal.
David Intercontinental Hotel
The Intercontinental hotel invited me to stop in for breakfast, and who am I to say no to a full Israeli breakfast spread? Literally every breakfast option available in Israel was on display in the all you can eat buffet. The views of the pool and Tel Aviv tayelet didn't hurt either. Available for both guests and non-guests.
Restaurants that have come recommended that I did not get to try: Aubergine, Hungarian Blintzes, Goshen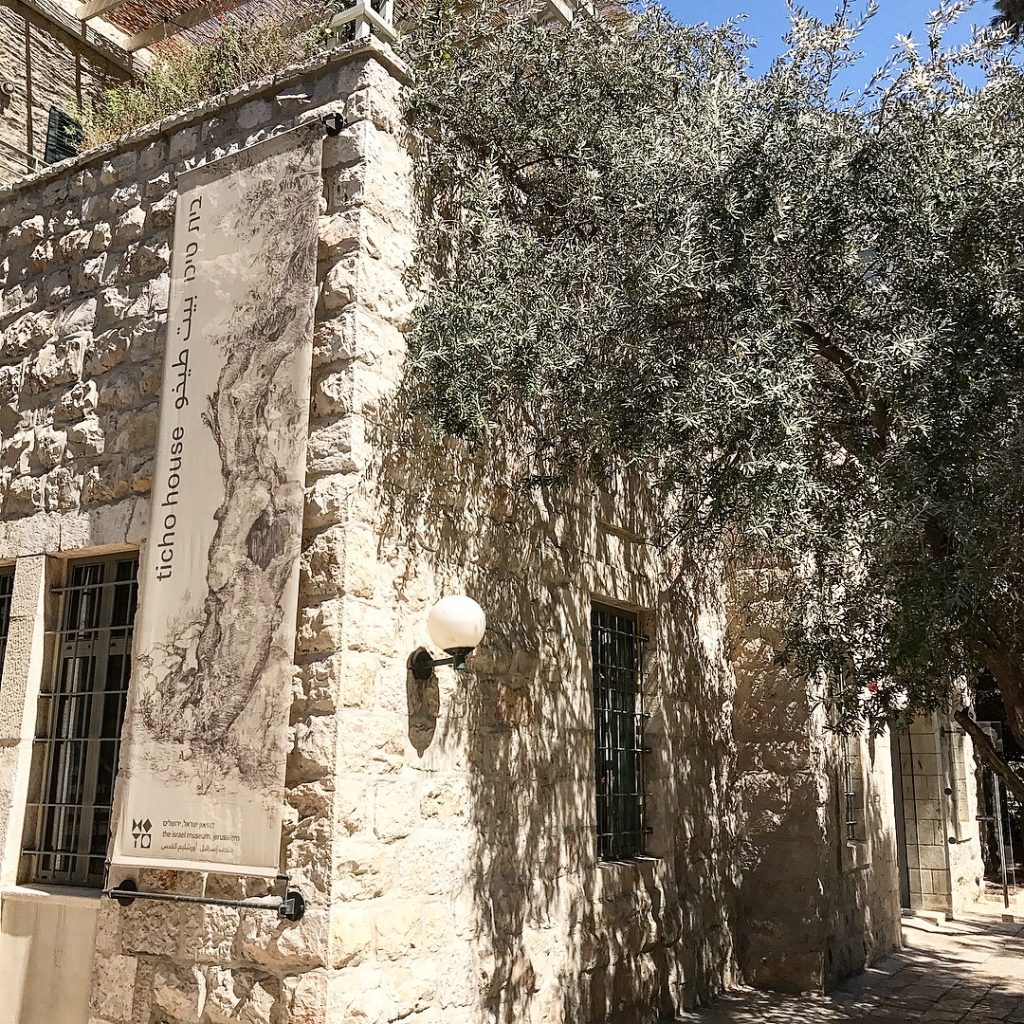 JERUSALEM
While we spent a week in Jerusalem, I found myself gravitating towards restaurants in the center of the city, namely those in or near Machane Yehuda (or 'the shuk'). Here are my recommendations, and few others that have had great reviews from people I trust:
Located only steps from Kikar Zion in the center of town, but hidden in Beit Ticho, Anna is a magnificent dairy restaurant featuring some of the best fish & pastas you can find in Israel. The restaurant also serves as a way to empower at risk youth by employing them there. Anna is truly a special place. Reservations are recommended.
FishenChips
One of many recommendations in or near Machane Yehudah, FishenChips is a small stand inside the shuk where you can find some of the best fried fish in various coatings with super tasty dips.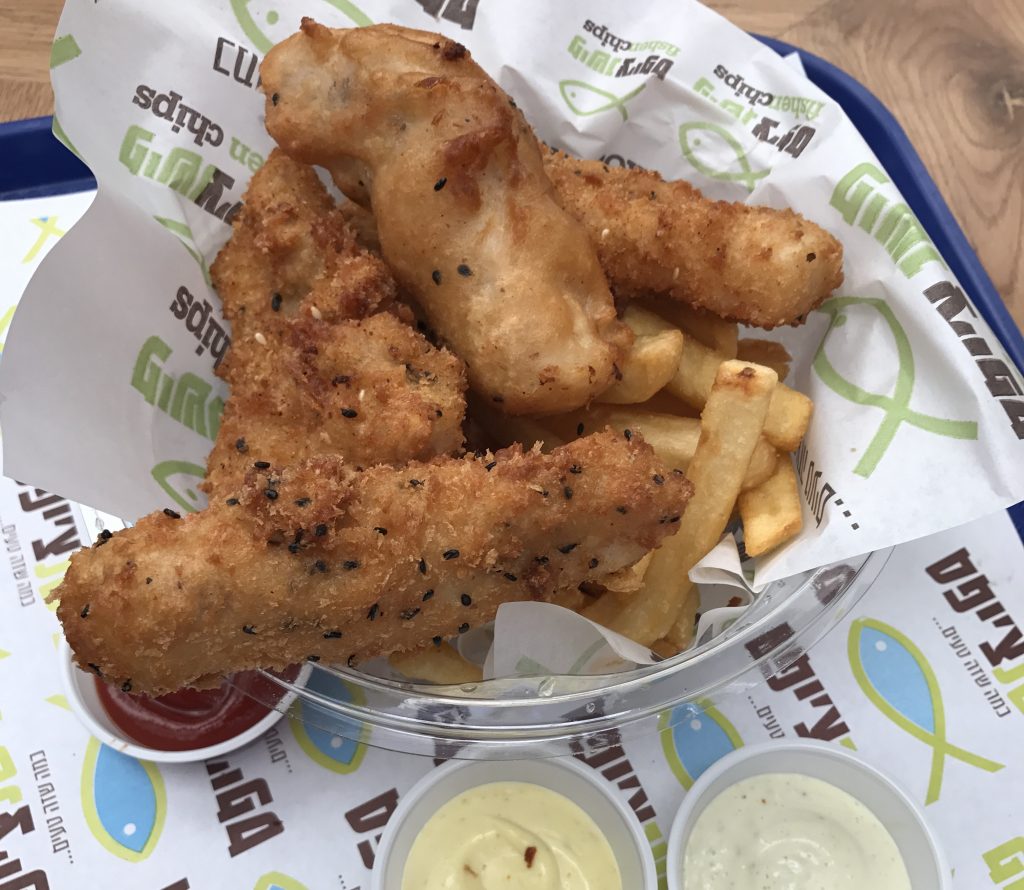 You can enjoy your hot food directly across from the stand at one of the tables adjacent to the fish restaurant there, which is associated with the stand.
Ishtabach
Located outside of the shuk, Ishtabach can be seen as a one trick pony, a restaurant that serves one dish, many different ways, exceptionally well. Ishtabach serves the traditional Syrian Kurdish snack called shamburak. It's a bread packed with potato, curry, and meats of your choice, along with a selection of beers. The restaurant is packed for lunch, dinner, and all times in between.
Right next door to Ishtabach, Crave is a funky restaurant taking street food to the next level. Enjoy Metallica blasting from the speakers as you eat with your hands and enjoy the creative flavors by the chef, formerly at Tierra Sur in California.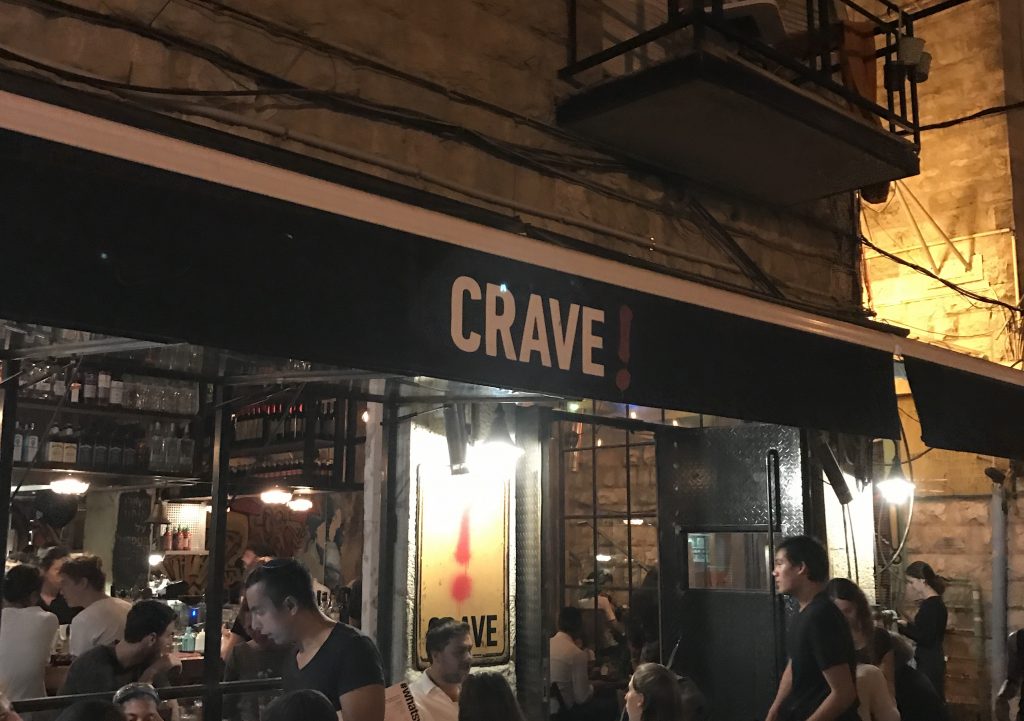 Jackos Street
One of Jerusalem's high-end kosher experiences, Jackos Street is a fun foodie adventure with lots of innovative dishes on menu. The pricey restaurant is best enjoyed with friends, allowing you to taste a multitude of what they have to offer. Reservations are recommended.
Kadosh
Everyone was recommending grabbing brunch at Kadosh, and while I wasn't able to, I did pop in for some pastries. The restaurant was packed at 9am, and their pastry selection looked incredible. The unique pastry I ended up with was of the best I had in Israel: a croissant-muffin hybrid with raspberry jam.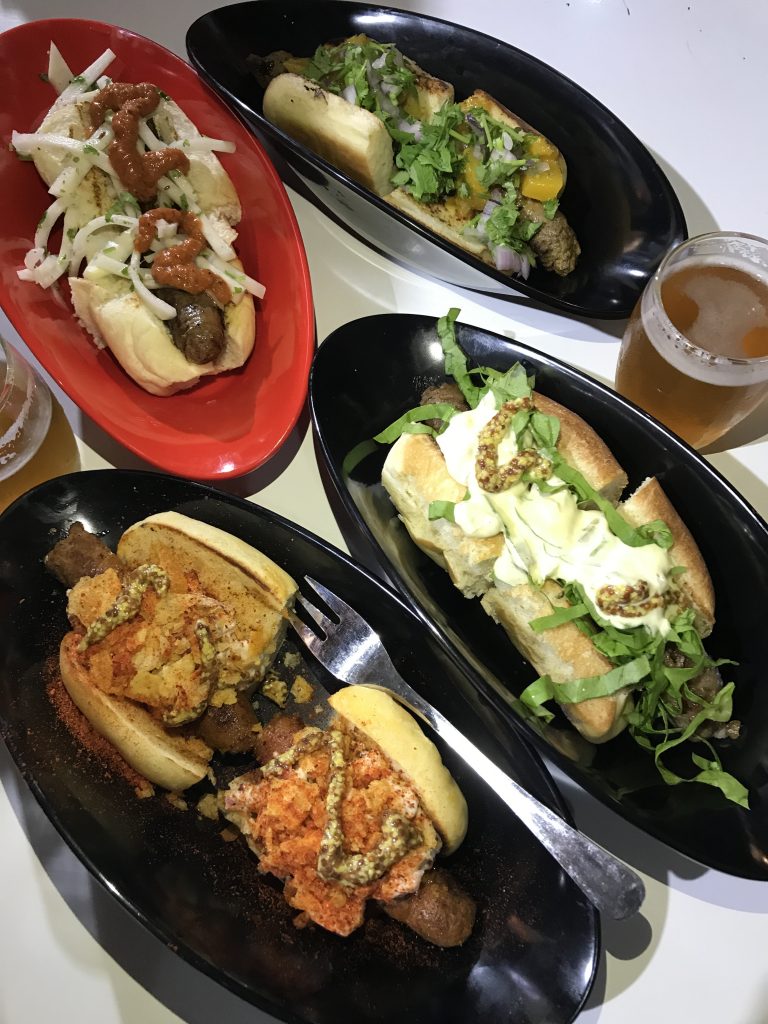 A tiny little stand inside the shuk, only open for a couple months, Hatch is an American-Israeli brewery with a number of their own beers on tap along with a selection of 4 homemade sausages. The sausage menu changes weekly, so you can come back and enjoy different dishes each time.
Mousseline
An ice cream shop adjacent to the shuk, Mousseline offers gelato in a number of expected and unexpected flavors (wasabi!) with both dairy and pareve sorbet options.
Hachapuria
A Georgian restaurant specializing in the nation's famous dish, Hachapuria excels in preparing these bread-filled snacks with are quite filling. Try heading here before the lunch crowds.
Staying at the Herbert Samuel Hotel in the center of town (I was an invited guest of the property), I got to enjoy their unlimited breakfast buffets in their penthouse-level restaurant overlooking the Jerusalem skyline. Available for guests and non-guests of the beautiful hotel.
Tmol Shilshom
Located in an off the beaten path alleyway in the center of town, Tmol Shilshom is a popular quirky brunch spot where you can go to enjoy their breakfast specials (hello shakshuka!) and cafe hafuch.
Restaurants that have come recommended that I did not get to try: Azura, Pasta Basta, Hachatzer
For additional pictures on these meals, visit @yeahthatskosher.israel & @yeahthatskosher on Instagram.