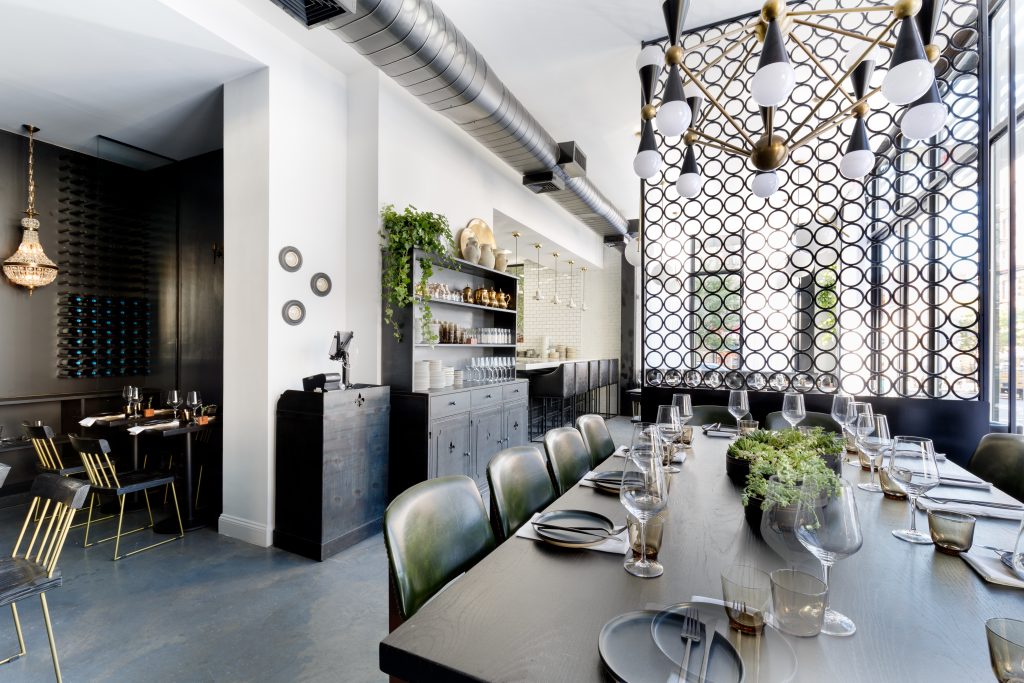 Currently under a soft opening, Alenbi Kitchen in Crown Heights, Brooklyn will be officially opening its doors to the public this upcoming Sunday, by reservation only.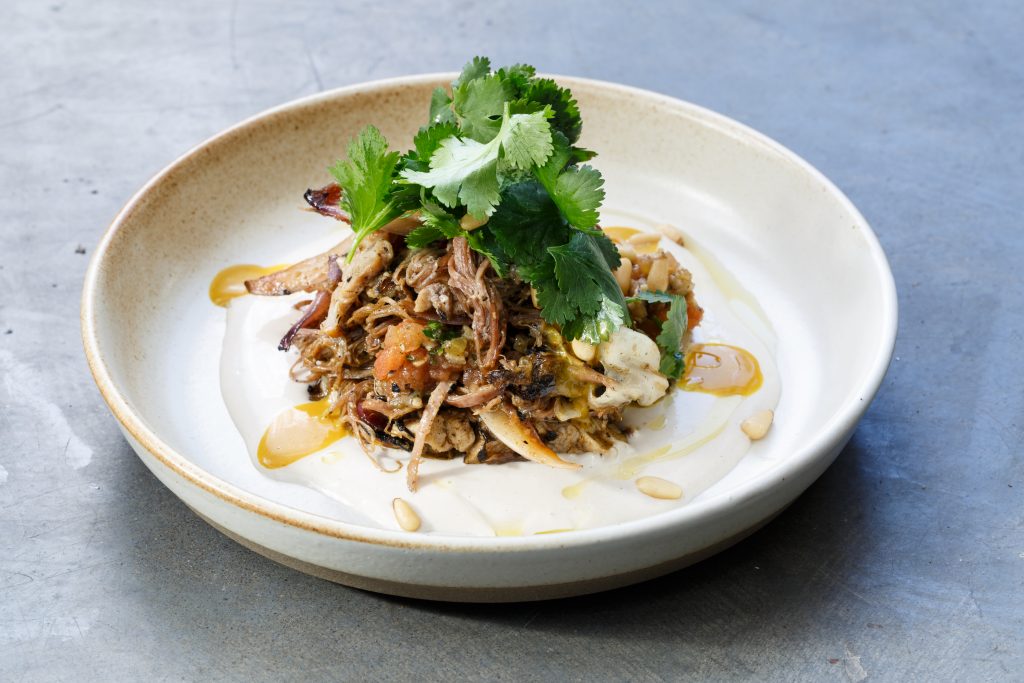 Years in the making,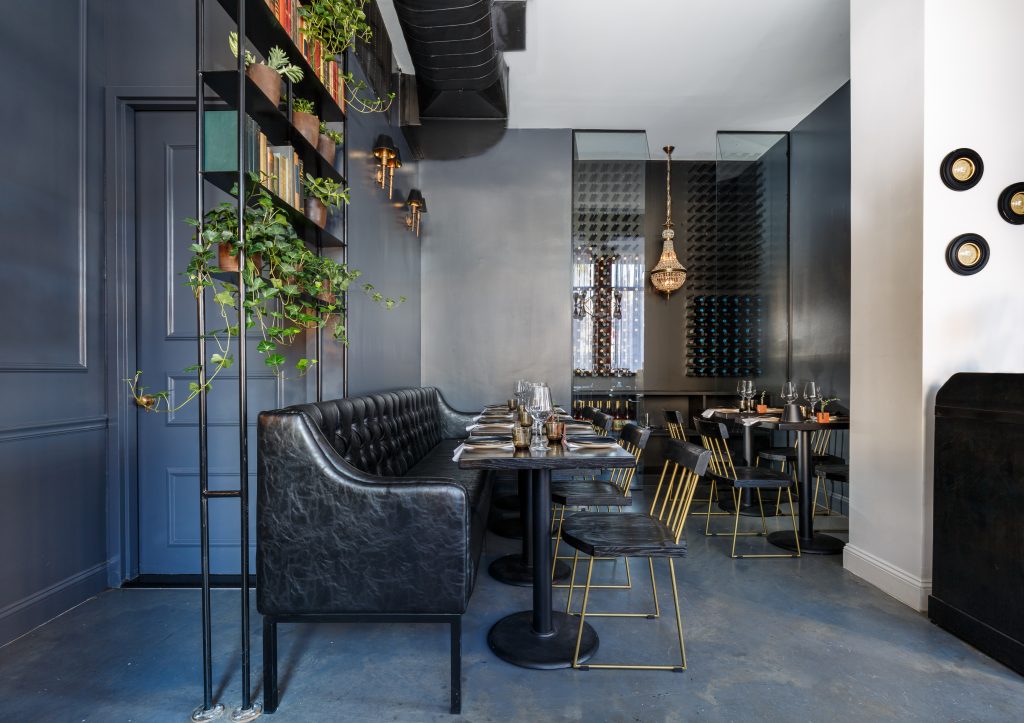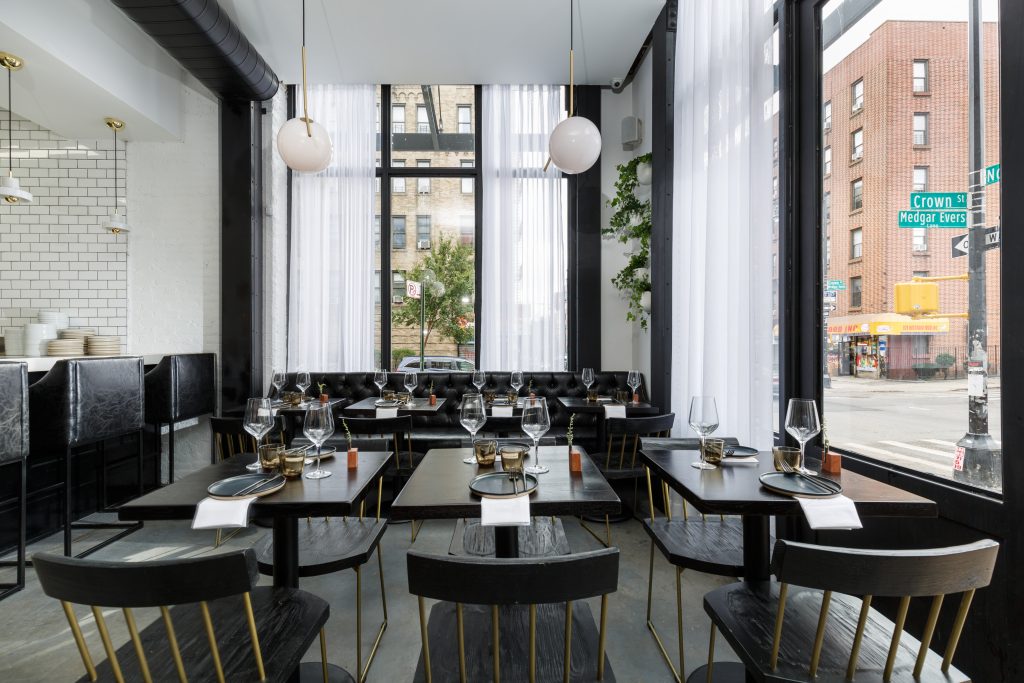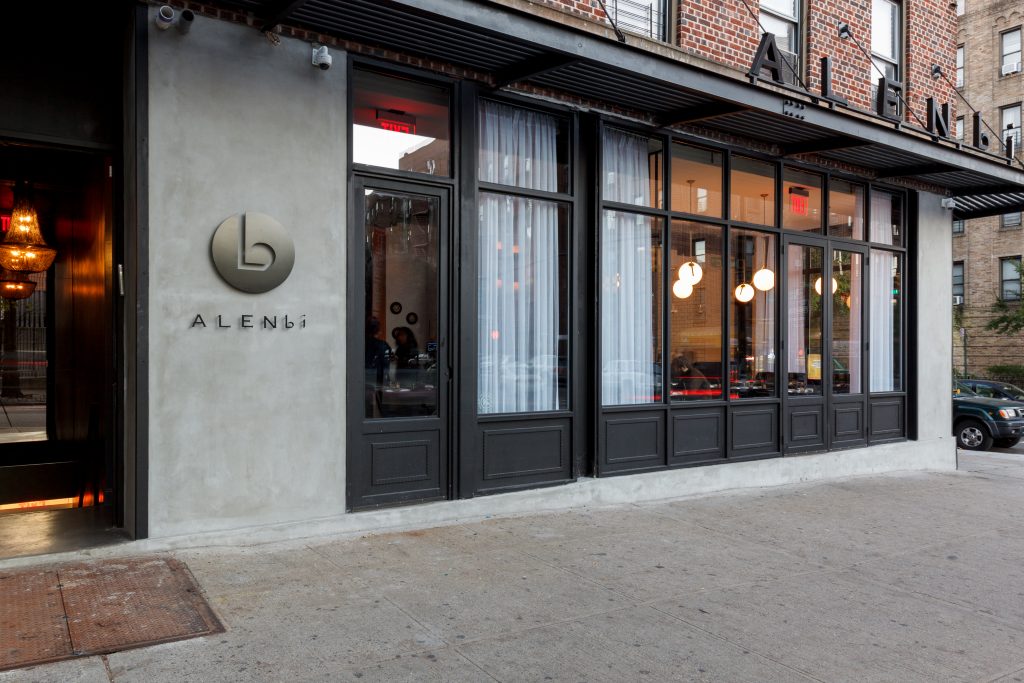 Alenbi Kitchen is the project of Chef Yuda Schlass, formerly of Hassid & Hipster, and Chef Elior Balbul, formerly at Tel Aviv's Blue Sky by Meir Adoni (recently recommended here), who have come together to bring modern Israeli cuisine to America. This is not your typical Israeli cuisine of shwarma, falafel, schnitzel and hummus, but rather, taking all of the flavors found in Israel, which are often amalgamated from across North Africa, the Middle East, and Eastern Europe, and curated with locally grown produce, served in non-traditional motifs. It is this unique Tel Avivian essence that the chefs are aiming to bring to Brooklyn.
The restaurant is a beautiful, hip eatery serving dinners (and lunches come December) to casual fine diners. The space includes an open kitchen, allowing diners to watch and experience what typically happens behind closed doors. The main part of the restaurant seats 48 plus 6 barstools overlooking the kitchen, specifically reserved for those who book a ~$150/pp chef's tasting meal (coming soon, and will be bookable on their website). The chef's tasting meal will require no ordering by patrons, just the chef bringing out course after course until the patron is ready for dessert.
Downstairs, the restaurant is in process of creating a lounge space, of up to 35 seats, where guests can come in for a drink or order something from a separate small bites menu, or just hang out before their table is ready upstairs. Initially, drinks will only include beer, wines, and wine based drinks, with the hopes of receiving a full liquor license in the future.
As for the menu, it is likely the most unique lineup you will find outside of Israel, and it doesn't hurt that Chef Balbul worked under one of Israel's most innovative chefs. They will be bringing changes to the menu seasonally, but not necessarily altering the menu completely. In the near future they will be offering Sunday night suppers: family style platters for all, with a fixed price of approximately $40-50pp.
---
My thoughts on the meal; calling out my favorite dishes:
Two of the appetizers deserve special notice, specifically the Falafel Tartare and the Cauliflower Steak. The former is a complete mind warp. It's a plate of falafel ingredients, completely deconstructed and presented beautifully, and can be eaten with a spoon! I'm not big on falafel in general, but I absolutely loved this. The cauliflower is a huge slice, charred in a wood oven, topped with Arabic salad & tahini. It's a massive dish for an appetizer and way tastier than I would've expected for the vegetable.
One main dish that I want to highlight specifically is the Israeli Souvlaki, a plate filled with lamb, chicken, sweetbread, grilled onion & cabbage, Romanian salsa, tahini, chipotle, amba coulis, pine nuts, and fresh greens. With 3 proteins and lots of veggies, the dish was super flavorful and savory. It had all of the workings of a Jerusalem mixed grill, just better, and looking completely different.
The three desserts on the menu are all works of art, but one in particular stood out in my mind: the Boker Tov, a plate of house granola, cashew yogurt, honeycomb, caramel, and Ataif, which is essentially an Arabic typeof stuffed crescent donut. I basically licked the plate clean on this one.
Our meal was not perfect, but it was day 2 of their operation, so no harm done. The chefs were interested to hear the feedback, particularly the negative feedback, so that when they do open to the public, the kinks will be worked out, and I respect that. Good chefs and restauranteurs do that, and with the attention to detail that has been paid thus far, I am confident that they'll have things fixed for general seating.
---
If I had to break down what Alenbi is, it's fine dining food with a beautiful yet casual atmosphere, bringing Israeli flavors, influences, and vibes — essentially, a modern take on Israeli food.
Reservations are required, currently by email only, and soon on their website when it goes live.
Kosher supervision at Alenbi Kitchen is under the OK.
NOTES: The author was a guest of the restaurant for this meal. Images courtesy of the restaurant.