Summer in Jerusalem can be a scorcher. We've compiled a list of some of the best kosher ice cream options around town, so you can cool down in the summer heat.
Here are some of the cool places sell fresh ice cream in Yerushalayim:
Mousseline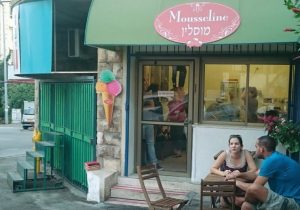 On the outskirts of the Machne Yehuda Shuk is one of the premium ice cream parlors, Mousseline. What make them premium is their use of the fresh ingredients from the market and the way they combine flavors. Like saffron ice cream, or mocha and plum or even basil ice cream. It's a culinary tour that'll melt on your taste buds!
Kosher Badatz Beit Yosef
Metudela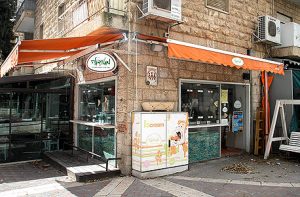 The Metudela ice cream shop not only serves the good people of Katamon, but the Prime Minister himself Binyamin Netanyahu LOVES the ice cream there. His favorite flavor is the pistachio ice cream, but there are many different flavors to choose from. A large variety of sorbets are on offer and made fresh daily as well.
Kosher Rabbanut Yerushalayim
Aldo's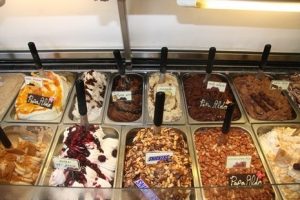 Aldo's in one of the largest ice cream parlor chains in Israel. They have store in every area that has high traffic. What has made them very popular, were the new ice cream flavors that they brought to the Israeli market. Like Ferrero Roche, Snickers, their lemon vodka sorbet, and many more flavors that they keep on adding to their gelato repertoire.
Aldo's website has all the branches around the city.
Kashrut may differ per location, check each branch first
Ben Yehudah Ice Cream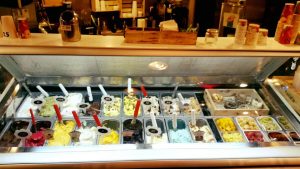 On the top of Ben Yehudah street, there's an ice cream parlor that has changed hands a couple of times, and now it's named after the street it's located on. In the parlor they also bake their own pastries including cookies, which you can make into your own ice cream sandwich! Ben Yehudah Ice Cream makes their ice cream as fresh as it comes so the quality is always the highest!
Kosher Rabbanut Yerushalayim
Rio Bar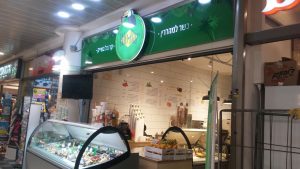 Rio Bar is located in the very busy Central Bus Station in Jerusalem. The ice cream shop has so many flavors it's nearly as busy as the bus station itself! While the ice creams are great, this place is specifically known for its Brazilian shakes, which use acai berries and are very colorful. It is a great place to get a cool snack while on the go!
Kosher Mehadrin Rabbanut Yerushalayim
Zisalek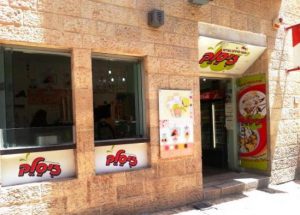 Zisalek is another national chain of ice cream parlors that has become successful in Israel. They offer  ice cream flavors, and every once in awhile they will surprise you with a cool flavor or two. So if you are looking for an extra kosher icy treat, Zisalek is the place to go.
Locations around Jerusalem: The Ramot Mall, Malchay Yisroel st, Center One, and The Old City
Every Zisalek branch in the franchise is kosher Badatz Mehadrin