When you think of gas stations, the last thing you think about is good food. You likely associate gas stations (or petrol stations as they're known elsewhere) with convenience food, hardly ever something appetizing, or even kosher. However, there are non-kosher gas station restaurants, some with critical acclaim, so why not in Israel?
A lot of Israel's gas station restaurants are open seven days a week, but there are a surprising number of kosher ones as well. Here are some of the best kosher restaurants you'll find at the gas stations in Israel:
Minato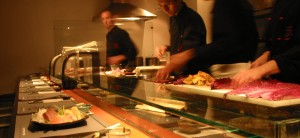 On the outskirts of Caesarea, in the Paz gas station you will find one of the best sushi restaurants in Israel, kosher or not. Minato is known to have the freshest sushi and rated as one of the best Japanese restaurants in the country. When you sit down you can enjoy the Japanese themed decor while watching the chefs prepare your sushi behind the bar. Minato offers over 50 types of sushi rolls, so come hungry and adventurous.
Kosher Rabbanut Caesarea
Niro's Express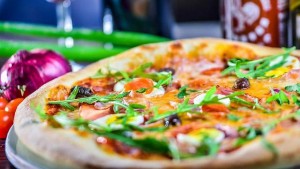 At Niro's Express in the gas station by Kiryat Shmonah, you'll find a chef and his wife dedicated to one dish, and that's pizza. If you ask anyone about Niro's, they will tell you it's the best pizza in the north. It's because they make the dough, sauce, and all of the toppings in-house and use fresh mozzarella cheese. What really takes Niro's over the top are the toppings. The variety is vast and original: spicy tomato sauce, different cheeses like chaloumi and bleu cheese.
Kosher Rabbanut Kiryat Shmone
Halo Taiman
On your way out of Jerusalem, you must stop to try one of Jerusalem's best shwarmas at Halo Taiman. You have an option to choose between three types of meat: chicken, turkey, and veal. Parking is very limited so if you are traveling with a partner, they should wait in the car while they bring you a packed laffa with succulent shwarma.
Badatz Harav Machpud
Rak Chummus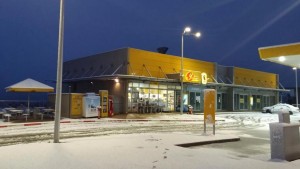 In Hebrew, Rak Chummus means "only Chummus". That's what you will find at this gas station in Katzrin in the Golan Heights. The locals who eat there daily, highly recommend the Sabich Chummus, which is named after the Iraqi sabich sandwich, but it comes in a bowl of chummus instead.  It comes with a hard-boiled egg, roasted eggplant, amba sauce, and a hint of hot sauce. It's addicting!
Kosher Rabbanut Katzrin
Pundak Varda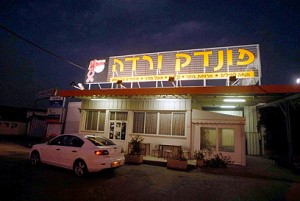 Outside Ashdod, there's a massive junction called the Re'em Junction where Route 3 and 40 meet . There are two gas stations there but only one has Pundak Varda. Varda the owner gets up early every morning to make all the salads, marinade the meats, and slowly cook the meat dishes. If you ever find yourself in the area stop if you want a real Middle Eastern cuisine experience.
Kosher Mehadrin Local Rabbanut
Katzavim Ba'emek
In Ramat Yishai you will find one of Israel's best Shwarma joints. Katzavim Ba'emek started out as a butcher shop and has expanded to a legit shwarma restaurant. The shwarma spits are prepared by the butchers in the shop, and it's roasted fresh daily. Another great thing about Katzavim Ba'emek is the way they slice it super thin to get even pieces of meat into your laffa. The salads are prepared fresh daily as well.
Hashgacha by the Local Rabbanut
Ribs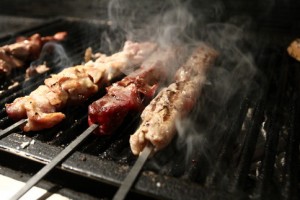 Ribs is located in the city of Ashdod, across the street from the Vatikei Hair roundabout gas station. Ribs is a meat mecca, which offers a huge variety of fleishig appetizers and many different options of grilled meats, whether it comes in a platter or just a single steak. Ribs is one of Ashdod's new kosher restaurants that are starting to open up all over the city.
Kosher Rabbanut Ashdod