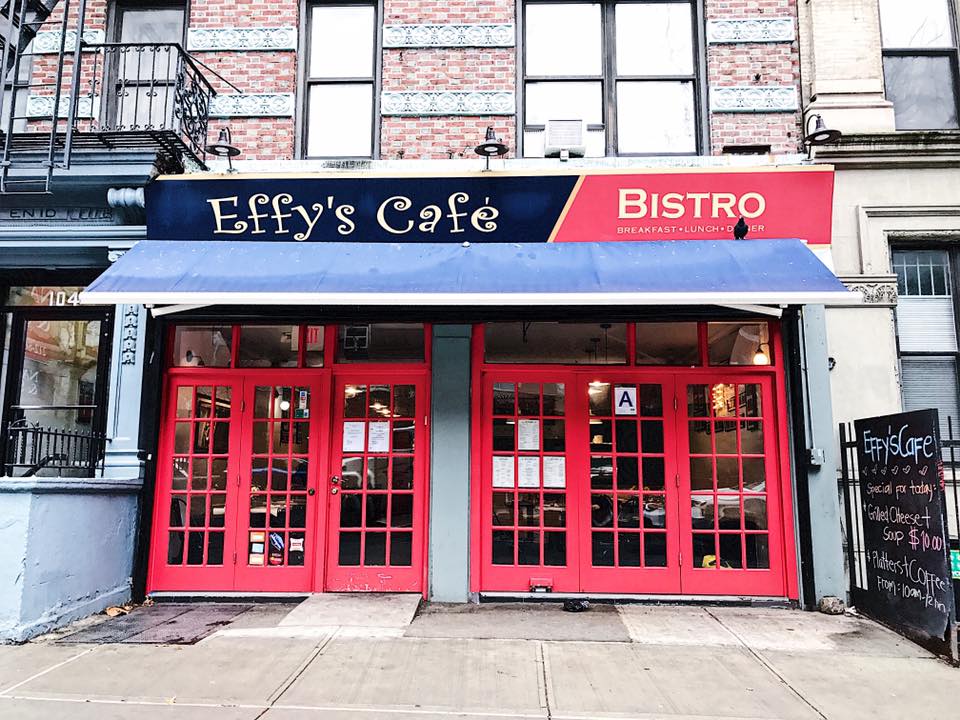 The short lived meat eatery, Effy's Grill, had quickly lost its hashgacha after being open for less than 2 months and it appears that the restaurant was converted back to a dairy restaurant: Effy's Cafe.
Effy's Cafe specializes in omelets, salads, avocado toasts, Middle Eastern breakfasts, egg wraps, Israeli side dishes, and more dairy and veggie options. Their menu can be found on GrubHub.
The restaurant is open daily from 9am to 10pm.
Kosher supervision under hashgacha of oKs [Harry Cohen – Orthodox Kashruth Service].