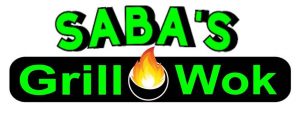 Saba's Grill & Wok, where Israeli cuisine meets Chinese fusion, is opened up earlier this month in Houston.
Appetizers  include fried cauliflower, mini hamburger slider, chicken wings, meat tacos and more.
The salad menu includes the Steak Salad (mixed greens, romaine, tomato, cucumber, onion, relish, bell pepper, rib eye, tortilla chips, with honey cilantro vinaigrette dressing) and the Chicken Shnitzel Salad (schnitzel, mixed greens, tomato, cucumber, bell pepper, relish, green onion, corn, with lemon garlic dressing).
The burger and wraps menu offers Avocado Chicken, Pepper Steak, Dynamite Chicken (grilled chicken with spicy coleslaw), and many others. Customers can also order fresh chicken and meat right off the grill.
The vegetarian options include Vegetable Lo Men, Singapore Noodles, Stir-Fried Eggplant, Tofu & Broccoli, and others.
Hours of operation are Sunday-Thursday from 11am-9pm, and Friday from 11am-3:30pm.