The Tel Aviv hospitality scene is growing extremely fast, and there are more and more places offering businesses the opportunity to open up cafes and restaurants. Whether it's the Sarona Market, or the old Port, or the newer compound at the Old Train Station. The other trend that has hit Tel Aviv is the fast growing kosher food scene: from hamburger joints like Memphis or gourmet restaurants run by renowned chefs at Meat Kitchen.
Here, we are bringing you 5 new restaurants that either have opened up in the last couple of months or are opening up by the end of the year.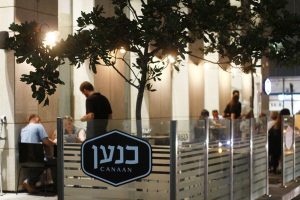 Cnaan
Cnaan is a new restaurant that has opened up by the owners of the veteran kosher restaurant Goshen. What separates the two is that Goshen is a pricey meat haven while Cnaan is more of a bistro style restaurant. A couple of other ways they are differentiating the two are location: Cnaan is located under the Shalom tower in Central Tel Aviv. Their menus are also different, with Cnaan offering dishes like a Meurav Tel Aviv with grilled peppers and mashed potatoes, Spaghetti and meatballs, or grilled rib eye from Angus beef on skewers.
Kosher Rabbanut Tel Aviv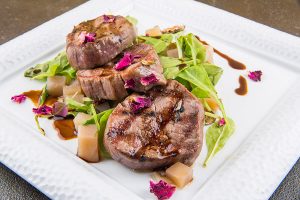 Mapu
Renowned Israeli chef Nir Tzuk has shut down all of his restaurants in Israel and put all of his efforts in his new kosher meat restaurant Mapu. The menu of Mapu is quite different then your regular meat restaurant. The dishes and cocktails are paired perfectly and to him is a type of art form. Dishes like chicken ballottine stuffed with veal and black rice or the oxtail gnocchi with chili and basil. Every dish is different and is an explosion of new flavors for those who are seeking a high end gourmet restaurant.
Kosher Rabbanut Tel Aviv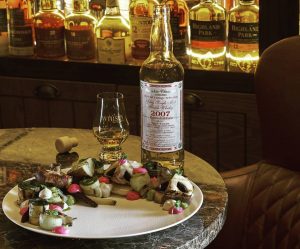 Whiskey Bar and Museum
When walking into the Whiskey Bar and Museum in Sarona Market Tel Aviv, you will be in awe. First, you head down two flights of stairs to an underground cellar built over 100 years ago by the Templars. Then through a dark tunnel leading up to the museum, and then out of nowhere, a golden wall offering over 1000 types of whisky from around the world! For any whisky lover this will be your new hangout spot. The menu that accompanies the drinks offers from a plate of charcuterie of prime rib sold by weight. A perfect place for those who love great meat and amazing whisky.
Kosher Hashgacha Pratit
Burger Factory Express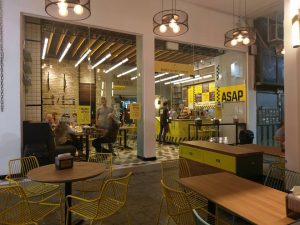 A new burger chain has opened its first location on Ibn Gvirol st., called Burger Factory Express. What is going to take this new chain over the top is the Angus beef they are importing specially from Uruguay for all the burgers. A couple of other things make this burger joint different is the toppings from grilled pineapple to the Israeli sabich! Best of all, they don't offer french fries, they do pomme frittes! For those who want to enjoy a healthier meal or don't eat meat, one can order a vegan hamburger with a baked potato and steamed green beans. Something for everyone!
Kosher Rabbanut Tel Aviv
Eco Lima
In what will eventually be located near the north entrance of the enclosed Sarona Market is going to be Eco Lima.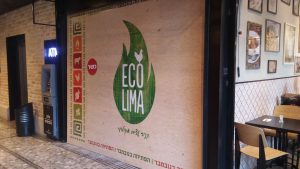 Not a lot of details about the place yet, but we do know it is going to be a meat restaurant that will be using a special grill brought in from South America (hence the name Lima – so we're assuming it'll be kosher Peruvian). They are expecting to open up by the end of the year.
Will be Kosher Rabbanut Tel Aviv