This is a sponsored post by El Al.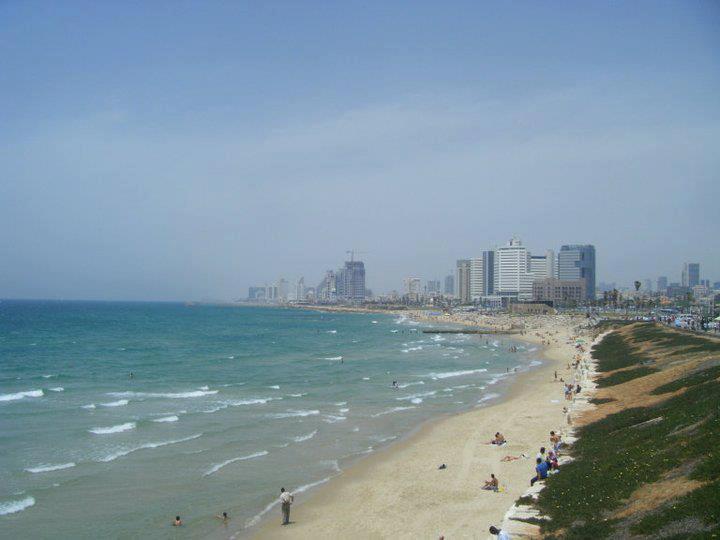 When many of us think about traveling to Israel, Jerusalem often gets our attention for spending our time, going out to eat at kosher restaurants, visiting friends, and exploring the city. However, over the last few years, Tel Aviv has been welcoming to kosher diners and tourists looking for new experiences. For flights to Tel Aviv look at these El Al options.
While Jerusalem stays close to our hearts for its historical, biblical, and religious significance and awe, Tel Aviv offers something completely different and complimentary to that of Jerusalem's. Art, museums, beaches, nightlife, street tours, shopping, and more for the uninitiated to the "White City".
For those seeking a scenic picturesque path, talk a walk or a bike ride along the beautiful Tel Aviv waterfront along the promenade facing the Mediterranean Sea. The southern half of the walk is especially spectacular, ending in Old Jaffa, offering an ancient town alongside the modern metropolis on the sea. In Tel Aviv, the promenade is lined with bars, cafes, restaurants (some kosher, albeit not as many as we would like), and hotels (most of which have kosher options and/or restaurants).
Near the center of the city is the Nahalat Binyamin which hosts an Arts & Crafts Fair every Tuesday and Friday. More than 200 Israeli artists and craftsmen set up booths to sell their unique creations.  It's an outdoor fair with street performers, clowns and musicians providing free entertainment for visitors. The market is open on those two days from 10am until sundown. There are kosher restaurants, cafes, and hummusias in the area as well. Delicious Israel offers kosher walking tours in the area, which we did a few years ago.
Another area to check out is Neve Tzedek, one of Tel Aviv's most beautiful neighborhoods located adjacent to Jaffa. It's perfect for a nice stroll through the narrow streets and alleyways amidst the historical and restored buildings, as well as the modern design and clothing shops. Right nearby, also near Jaffa, is the historic train station, aka the Tachana. This newly-restored compound now serves as a cultural and shopping center, and also houses at least one kosher restaurant.
Northern Tel Aviv plays home to the Tel Aviv Port (Namal) on the sea, which is also a great place to hang out, shop and dine (with multiple kosher options, see below).
In terms of kosher eats around the city, be sure to check out our articles here:
Getting to the White City is fairly easy, especially with these Tel Aviv flights. Additionally, this Airport shuttle from Ben Gurion airport is a boon to travelers and tourists.