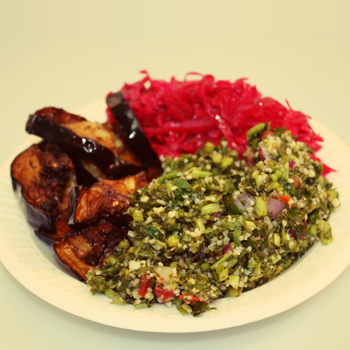 People looking for fresh falafel in New York City's Financial District will be happy to know that Amba FiDi is now open.
Amba specializes in fresh falafel and schwarma as part of their authentic Mediterranean cuisine. There is a choice between falafel or shwarma plates or pitas, then customers can choose 2 salads from Israeli, potato, beet or tabouli; and sauces – amba, tehina, or schug. Additional sides include lentil soup, french fries, and babaganoush. Baklava is available for dessert.
Customers can use the website's online ordering platform to make ordering a breeze.
Hours of operation are Sunday-Thursday 11:30am-9pm, and Friday from 11:30am-3pm.
Amba FiDi uses Bet Yosef meat and is certified kosher by Cong. Midrash David of Staten Island.