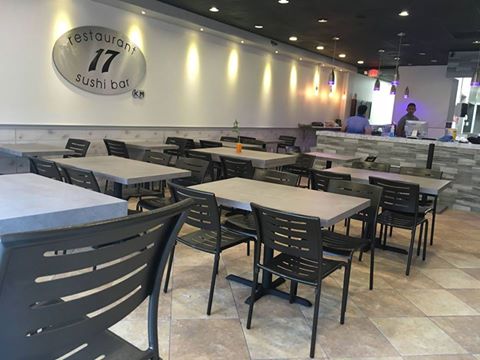 The original Seventeen has been open in South Beach for a number of years now and is especially popular with tourists during the winter season. The new location, in North Miami Beach, is also hoping to attract tourists, as well as locals.
The NMB menu is similar to the one further south. They have plenty of sushi options, dairy meals, and fun drinks. Their dairy items include bruschetta and other appetizers, delicious salads, fresh wraps, gourmet pizzas (Greek, Napolitana, Fugazetta, and Hawaiian), yummy pastas, and fish.
The restaurant also offers catering of events and beautiful displays of sushi.
17 is certified kosher by the KM.