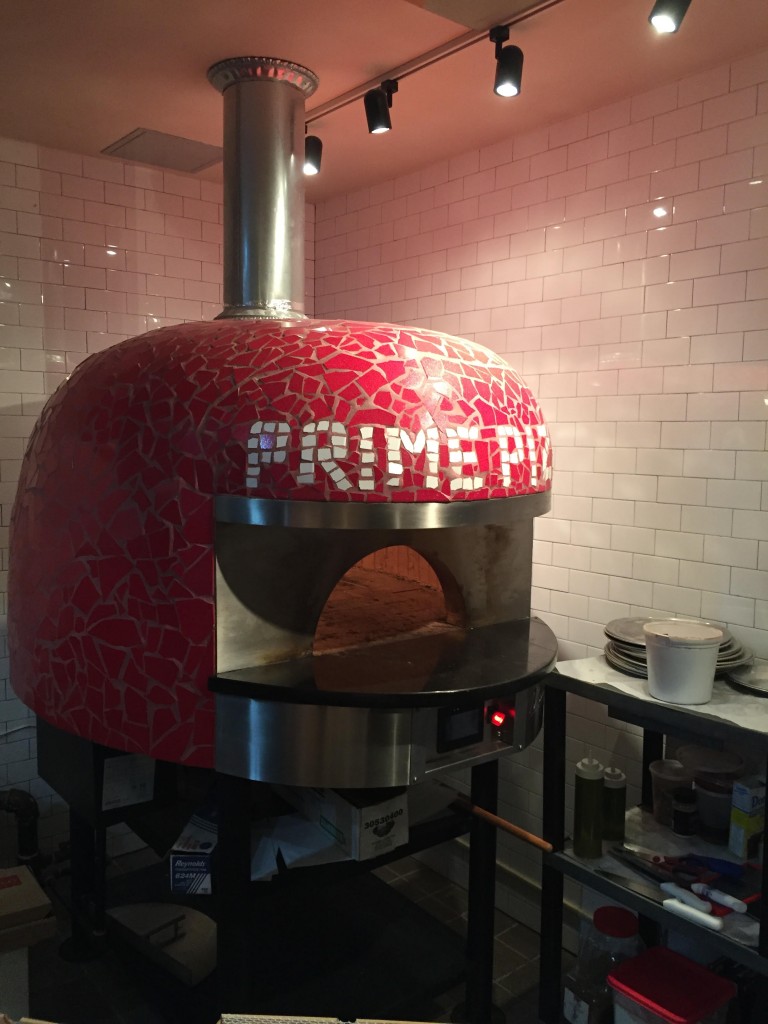 After a short stint on Ave J behind Prime Burger, Prime Pizza (Pizza da Solo's Brooklyn doppelgänger) is officially moving a few avenues south. The Prime Hospitality Group's owner, Joey Allaham tells YeahThatsKosher that he is reopening Prime Pizza on Ave U between Ocean Pkwy & Coney Island Ave after Pesach.
The small space off of Ave J behind Prime Burger, vacated by Prime Pizza, is currently being converted into a unique space named Prime Chef Club Room. The Prime Hospitality Group is shifting the pizza restaurant into a (fleishig) unique kosher space providing intimate dining experiences at night and culinary educational courses during the day.
Allaham wants to provide all kosher chefs a space to create and innovate, and for kosher adventurers to enjoy from that labor. He will curate a schedule of chefs on their future website, and is hiring full time help to manage the scheduling and reservations of the space. The chefs will be coming in to teach courses during the day, providing an intimate kosher learning space and filling a void left by the recent closing of CKCA a few blocks away. Allaham is seeking to give a course as well. At night, chefs from the Prime network of restaurants as well as from other restaurants around the world may come in to do kosher pop-ups in the space.
The iconic pizza oven will remain and be converted for meat use. A brand new pizza oven will be added to the new Prime Pizza space on Ave U.
Prime Chef Club Room seats only 16 people (or 30 standing), providing each event at the space an intimate dining experience.
The space can be rented out for private events, and all public events held in the space will require reservations through the Prime Chef Club Room website, as space is obviously limited.
Prime Chef Club Room is expected to be open in the coming weeks.
And now… enjoy some of my favorite pizzas from Prime Pizza (these can also be found at Pizza da Solo)