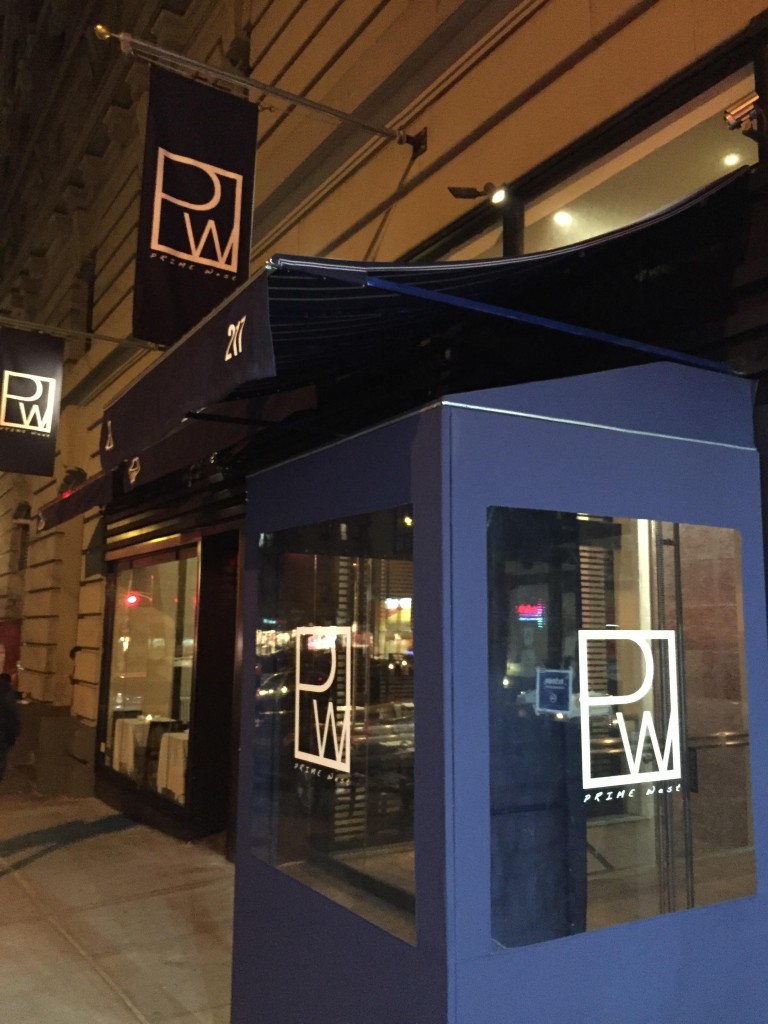 I have to admit that I had never been to PrimeKO or Prime Burger before they were converted into the new Prime West, owned by the Prime Hospitality Group. This weekend I had the pleasure of being invited to try the limited time only tasting menu from visiting chef Edward Boarland, from the recently closed Rafael in Paris.
If you are interested in trying Chef Boarland's tasting menu, you can only do it this week before he heads back to the UK. Make a reservation with the restaurant to reserve a tasting menu seating this week only. The menu for this week is different from what we experienced on Saturday night.
In store for us was a 7 course tasting menu that I will take you through below. Before that a few comments about the restaurant: Prime West.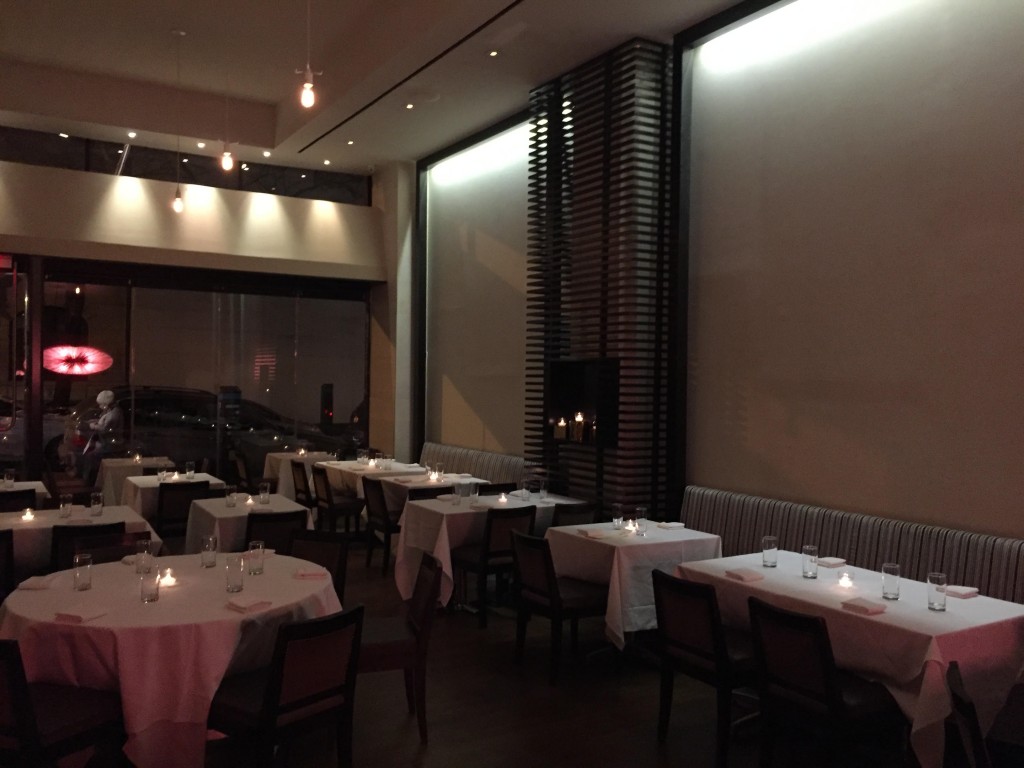 The restaurant is a nice place to take a date, business meeting, or anything that would involve having an elegant meal, with the expensive menu to go along with it. It's not as nice as Prime Grill, Prime at the Bentley (with its beautiful views), or Reserve Cut downtown, but the food (and service) makes it worth the trip. The service we had was superb and we felt very welcome there. It's very clear that the restaurant that preceded it was an Asian inspired restaurant, but that shouldn't distract from your meal. The main Prime West menu has dishes from the best of PrimeKO's Asian menu as well as Prime Grill, as well as some added by Chef Boarland.
Now for the tasting menu:
First, the Canapés or cocktails:
2 items came out, the Arancini and Cornetto of Tuna Tartar. Both were very tasty, but the arancini was really delicious. Thought it had dairy in it for sure!
The Amuse Bouche course was an extremely tasty soup, or rather Jerusalem Artichoke Veloute that had us licking our bowls. What the picture below doesn't show in beauty it surely made up for it in flavor.
The fish course included a sea bass with pickled cauliflower and smoked haddock foam. My wife and I were conflicted about this dish. I thought that the flavors for the fish were complex and different. She disagreed but loved the pickeling of the cauliflower. Either way it was the most colorful dish of the night.
The middle course consisted of a massive ravioli stuffed with chicken leg confit and sweetbread. This dish wasn't visually appealing, but offered complexity and depthness not typically found in ravioli. My wife enjoyed this dish more so than I did.
The main dish had us both raving, and it solidified in our minds that the chef knew what he was doing: Roasted duck breast with potato fondant and poached kumquats. Probably the best duck dish I have ever had. The potato component was amazing, and the kumquats' sweet/tartness paired very well with the duck. We couldn't have asked for a better main course.
The last 2 dishes were desserts.
Dessert #1 was a shot of mango / pineapple / passionfruit soup with rum. Delicious and I wish we would've had a whole glass of it.
Dessert #2 was a pairing of a warm chocolate tart with biscuit ice cream. I wasn't feeling this personally, but my wife loved it. I'll chalk this up to her love of dark chocolate versus my apathy towards that and pareve ice cream. This wasn't my favorite.
Overall we had a phenomenal meal. Our obvious favorites were the duck main course and the artichoke soup. My main criticism with the full tasting menu was that the plating of some of the dishes could have been presented nicer. If that's the main thing I'm complaining about, I know the meal was a success, and it was. We thoroughly enjoyed the experience and would recommend others to try the chef's new tasting menu for the final week of his stay in NYC at Prime West.