As many families are preparing to head down to South Florida for Winter Vacation / Yeshiva Week, here's a single post that you could save, share, and refer back to whilst on vacation.
Note: Nearly every restaurant listed here is under the kosher supervision of the MK (Miami Kosher) or ORB (Orthodox Rabbinical Board).
Navigate this post:  
---
Make sure to get regular kosher restaurant updates in your inbox.
---
RECOMMENDED:
Last Winter we hit 17 kosher restaurants in a week and we had a whole range of experiences. Do not leave Florida without stopping by these kosher eateries: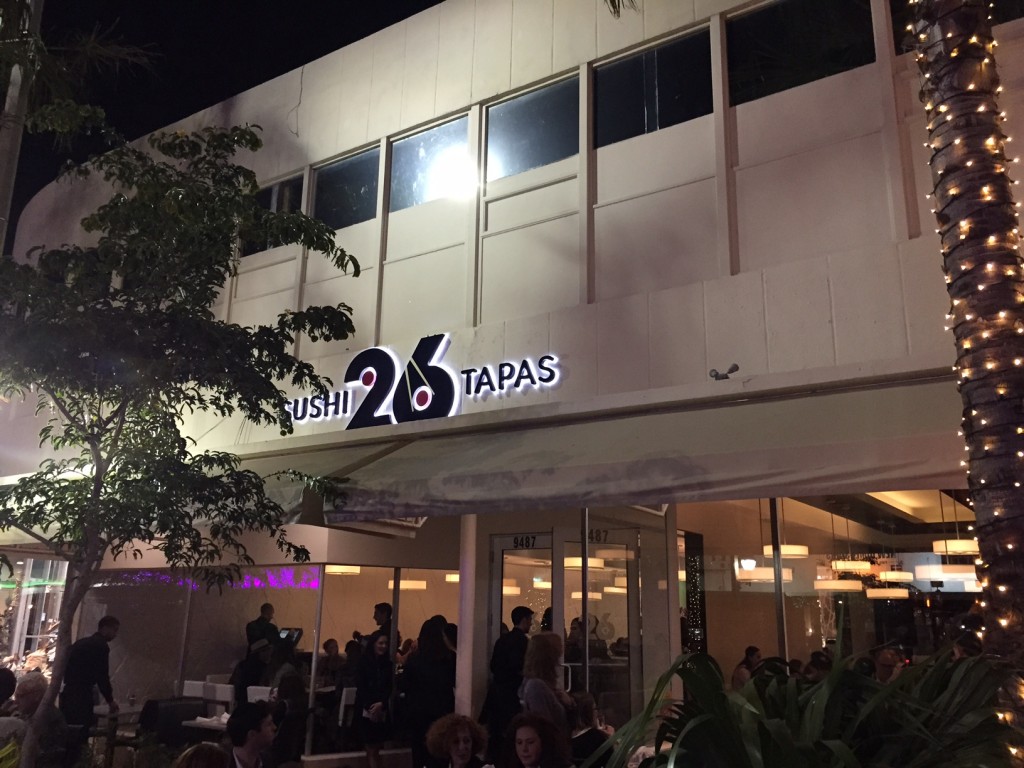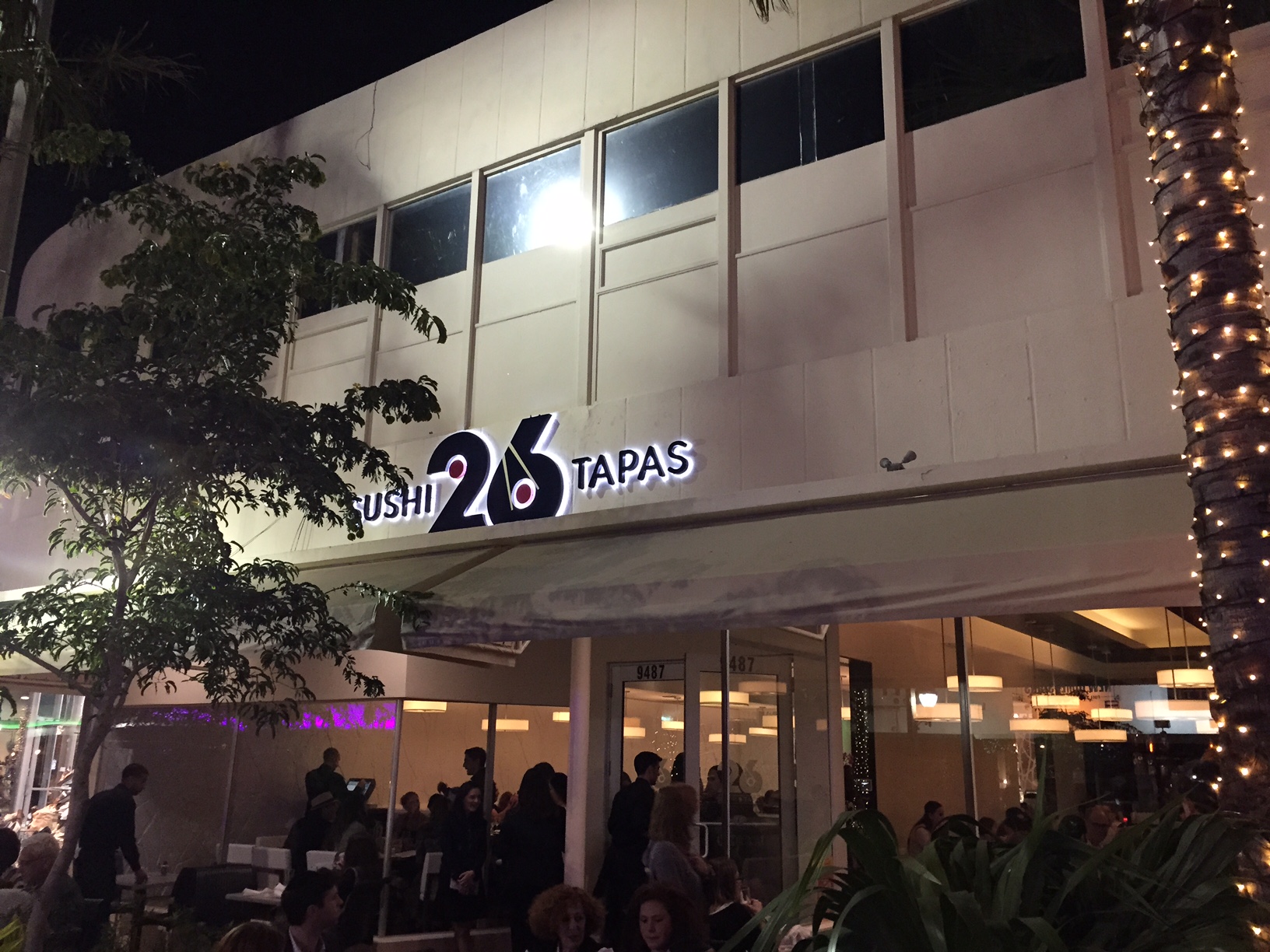 Zak the Baker – head there for brunch or lunch. Expect a long but moving line, and possibly hard to find seating. Also expect the best breads, sandwiches, and baked goods you've ever had. Located in the Wynwood neighborhood of (downtown) Miami.
26 Sushi & Tapas – this Peruvian / Asian fusion dairy restaurant is home to some of the most inspired, inventive, and tasty dishes you will have in Florida. Doesn't hurt that their wait staff is helpful, friendly, and genuinely excited about their menu offerings. Reservations recommended. Located in Surfside.
Soho Asian Grill & Bar – this popular Aventura restaurant came highly recommended and did not disappoint. The service was also top notch. Located in Aventura.
Fuego – recently moved to a new location in Aventura this year, this restaurant is a must for meat-lovers.
Serendipity Yogurt Shoppe – an ice cream shoppe that serves all kinds of goodies. Great for the whole family. Located in Surfside.
Mozart Café – a great spot for those who love brunch, not matter the time of day. Great breads, eggs, and coffees. Located in Sunny Isles.
Tasty Beach Café – despite the limited hours and slow service during busy season, their brunch menu is vast and tasty. Located in Miami Beach.
Hassid + Hipster – this is a bonus – a non-restaurant pop-up dining experience on January 18th & 28th only at a Downtown Miami rooftop.
RECOMMENDED BY OTHERS: We didn't get a chance to check out any of the restaurants north of Aventura, so here are some other recos:
Levy's Kosher of Hollywood – we hear good things about the "Zalmyburger" and their babka. @DansDeals claims it is "the most underrated restaurant in South Florida".  Located in Hollywood.
Asia – an upscale Chinese & Japanese cuisine restaurant. Located in Boca Raton.
Butcher Block Grill – offering a wide menu of burgers, steaks, tapas, and more, BBG has been pleasing many since they opened last year. Located in Boca Raton.
SHABBAT MEALS:
We just compiled a list of all your kosher options for Friday night dinner & Shabbat lunch in the Miami Beach area as well as further north in Surfside / Bal Harbour.
NEW RESTAURANTS: 
Should you want to hit one of the newer restaurants in the region, here's a list of places that opened in the past year you can check out. Click the restaurant's name for more details:
AIRPORTS: 
MORE RESTAURANTS TO CHECK OUT: 
While there are dozens more restaurants in the South Florida area (just see the map below) here is a curated list of some other notable mentions worth looking into:
South Beach:
Seventeen – dairy
Pita Loca – meat
The Frieze Ice Creame – dairy
Miami Beach:
Beyond by Shemtov's – dairy
Rare Bistro – meat
Capri Sushi & Italian – dairy
Bagel Time Cafe – dairy
Grill House – meat
House of Dog – meat
Surfside / Bal Harbour:
Backyard BBQ & Grill – meat
Cine Citta Caffe – dairy
Kosh – meat
The Harbour Grill – meat
North Miami Beach / Aventura / Sunny Isles:
Mozart Grill – meat
Fresko – dairy
Foozo – dairy
Hollywood / Hallendale / Ft. Lauderdale:
Pita Plus – meat
Milky Cafe – dairy
Boca Raton:
---
 MAP of EVERY KOSHER RESTAURANT in SOUTH FLORIDA between BOCA RATON & SOUTH BEACH

Special thanks to Zalman Cohen & Alden Mamann for editing this map. Kudos!

Advice: Conversation with Local Kosher Foodies in South Florida