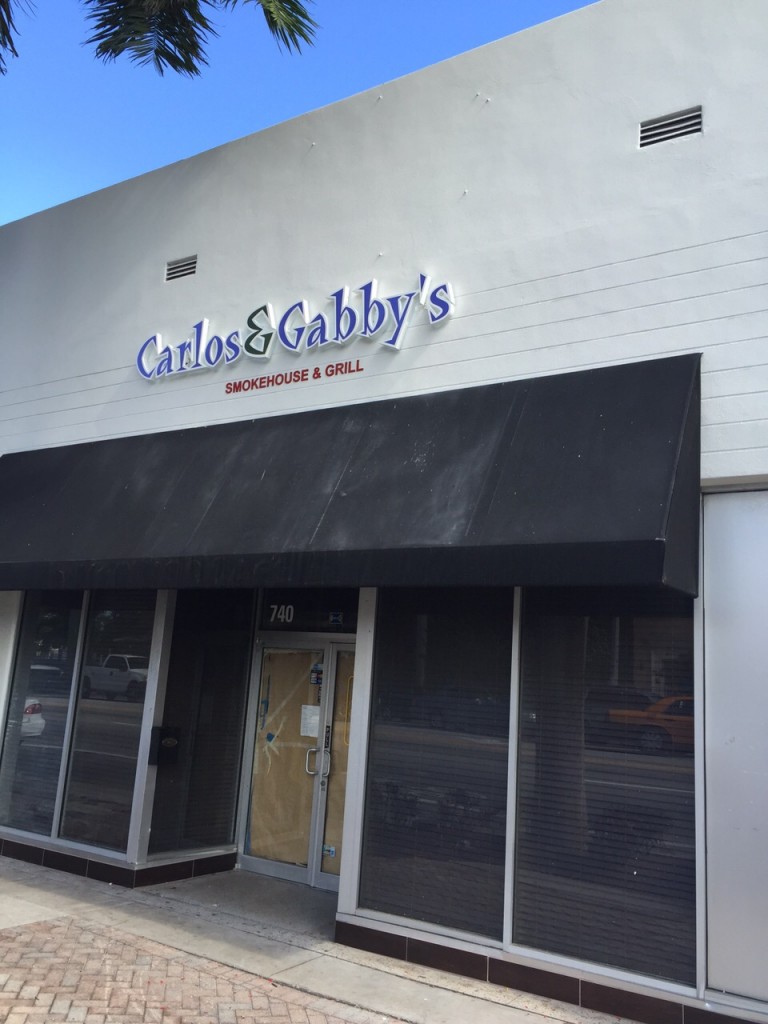 It's been a long time coming!
UPDATED: Carlos & Gabby's Miami is opening tonight, 11/24/15.
We initially announced the opening of a Carlos & Gabby's restaurant in Miami Beach in November 2013, supposedly to open in the Winter of 2014.
Well… the wait is over. We've heard from Carlos & Gabby's management, and while we don't have a set date, the kosher smokehouse & Mexican restaurant is set to open in October sometime following the end of the holidays.
Branded as Carlos & Gabby's Smokehouse & Grill, it's a departure from their NY area restaurants which are branded as a "Mexican Grill". The restaurant will be incorporating new smoked meat & BBQ dishes to compliment their already popular menu items.
We will be posting more updates as they open, so check back soon!
[To ensure you are receiving updates from us, Subscribe here]