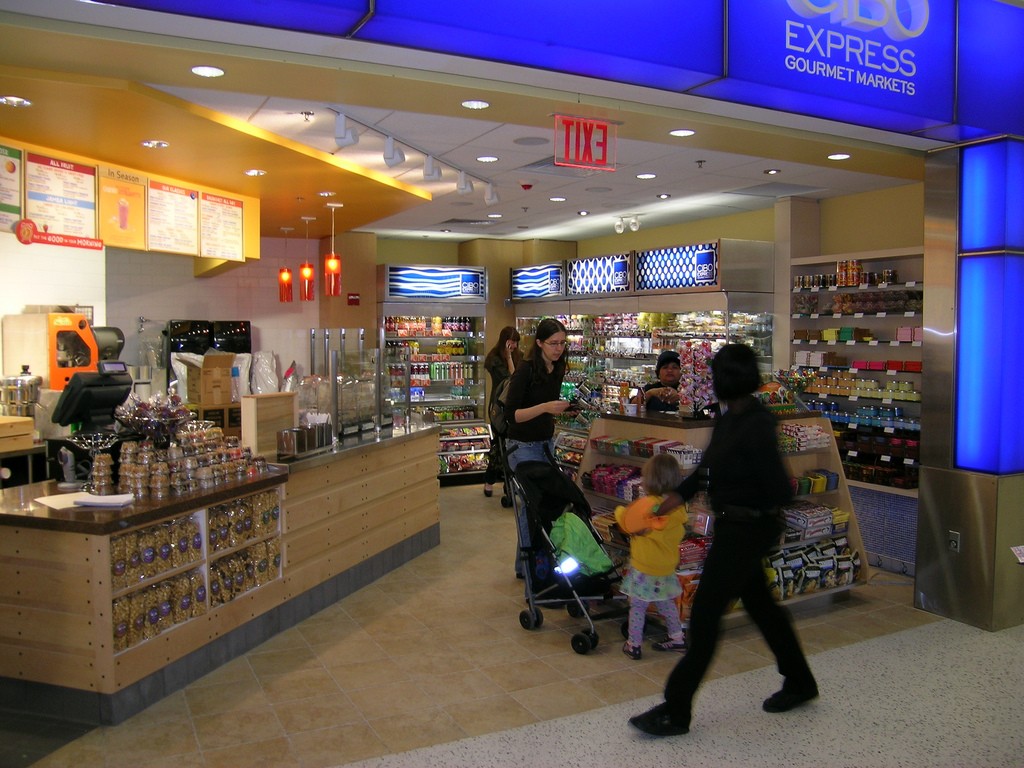 '
The Kosher Market
' was announced today by CIBO Express Gourmet Markets as the first-of-its-kind kosher market in Newark Airport (EWR) located in Terminal C3 near Gate 139. It is currently open.
The market will feature over 60 freshly prepared Grab & Go items, made by Fresko, CIBO's Kosher foods partner. The freshly prepared items, including sandwiches, salads, wraps, dips, snacks and more, will be delivered daily to Terminal C.
[To find other locations with kosher food at EWR or JFK or LGA, click here]
The Kosher Market will also include unique kosher snacks and candies, including red velvet cookies, chocolate and cinnamon rugelach, as well as non-dairy brownies and blondies. The Kosher Market will also provide kosher products from Coca-Cola and KIND Snacks as well as other national brands.
All Fresko products are certified kosher by the Star-K and all dairy products are certified cholov yisroel and all breads are pas yisroel.
Note: It should go without saying that only passengers with tickets to flights leaving from Terminal C will be able to access The Kosher Market.