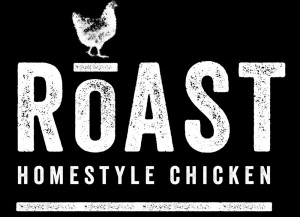 East Harlem's new kosher restaurant, ROAST, focusing on a variety of chicken dishes has just opened. 
As we reported back in August:
The restaurant is dedicated to serving healthy, homestyle, on-the-go sandwiches, rotisserie platters, salads, etc. including southwestern salads, baked potatoes, spicy chicken, schnitzel, full and half rotisserie chicken, and more.

Prices will be relatively low for a kosher restaurant and will be competitive.

The Roast will only seat 10-12 inside, with additional seating outside available. The majority of their work will be delivery and catering.

There will be a beer & wine menu available, and they're looking to bring in Israelis beers as well.

Kashrut will be under the OU.
CLICK HERE for their NEW MENU
The restaurant is currently open weekdays from 5-9pm as well as Sunday. Given that this is their soft opening phase, their hours of operation will likely change in future so it behooves you to call in advance as they figure it out.