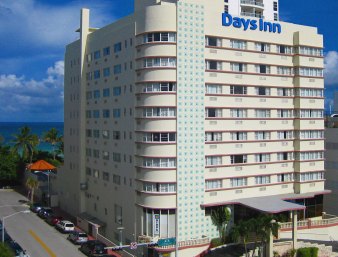 Florida Grill opened this past Wednesday as the newest kosher restaurant in Miami Beach. The restaurant is located inside the Days Inn hotel on Collins Ave.
Florida Grill is replacing the former kosher restaurant at the hotel: Europa Restaurant and Grille Miami (Florida Grill is under a new ownership).  According to Kosher Miami (the Vaad Hakshrus of Miami-Dade) the restaurant serves "heimishe food for eat in and take out, grill specialties for meat and fish, and pre-paid meals for Shabbos and Yom Tov." We expect to see many Israeli / Mediterranean dishes on the menu.
The restaurant owner confirms that they are under the Vaad and also have chassidishe shechita for their meat.
Enjoy free valet parking for up to 3 hours when eating at the restaurant.
The restaurant does not have a web presence yet and can currently be reached at 305-535-6077