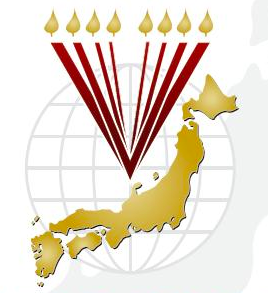 Japan's SECOND kosher restaurant, Chana's Place, is set to open to the public next month. While we reported about this new restaurant back in May, it seems that they've only recently opened, and by appointment only, until the public unveiling in January.
The restaurant is located inside the Beit Chabad in the Takanawa neighborhood in central Tokyo (map below). The Chabad / Chana's Place currently offers Kosher catering services and Shabbat meals (here). The restaurant will initially seat 14 in a small dining area but another hall with 48 seats can be used for larger groups.
The new restaurant will serve Israeli specialties like hummus, shakshuka and babaganoush and will feature a traditional Japanese garden. Kashrus supervision is by the Chabad of Japan.
Tokyo also has a kosher falafel stand, King Falafel, which is certified by another local rabbi, Binyomin Edery.
Additionally, the Chabad has identified other kosher options in Japan:
Kosher drinks in the vending machines:

A few of the drinks are ok to drink: Water, Coca-Cola, Diet Coke, Sprite, Diet Sprite and Fanta Orange.  The Green Teas are usually ok, but we recommend asking someone familiar with kosher Japan if unsure.  Unfortunately, most of "milk teas," coffees (even their 'black' coffees in cans often have milk or non-kosher additives) and most other drinks have unsupervised additives and flavorings.

Cholov Yisroel dairy products:
Source: JTA, Chabad Japan