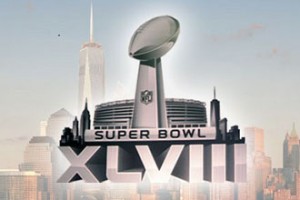 For those attending the first NYC area / cold-weather Super Bowl later today, know this: tail-gating is not allowed … but kosher food will be available inside the stadium.
Multiple kosher vendors operate inside MetLife stadium, but it'll be mainly Strikly Kosher (VHQ supervision) who also services Yankee Stadium & newly at the Prudential Center, and Noah's Ark (Star-K supervision), the restaurant in Teaneck, NJ.
At the big game Strikly Kosher stands will be serving hot dogs, knishes, pretzels, chicken nuggets, and drinks. Here's where you can find the kosher grub at the big game:
Field Level: Sections 121 (east) & 144 (west)
300 Level: Sections 308 & 334
Mezzanine Club Level: Chase club (east) & Lexus club (west) will be serving some of the aforementioned menu items as well as wings, wraps and others
Coaches' Club will have Glatt Kosher food available provided by Sushi Metsuyan of Monsey (in conjunction with Strikly Kosher) which will be serving fancier menu items including Brisket & Cornbeef sandwiches
The location of food from Noah's Ark at the stadium is not available at this time.